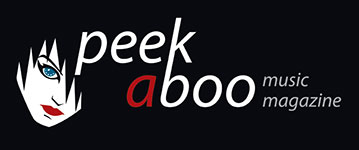 like this interview
---
DER KLINKE
I believe we are good in our own way, and we are still growing and improving.
20/02/2013, Didier BECU
---
I really was speechless when I heard the latest EP "The Doll" by Der Klinke and according to other reactions I wasn't the only one. It looks like the joke (if they ever were one) has become something very serious, a band from whom we tend to say: perhaps they're one of the best Belgian bands around. Time for a round-up.
This must be the fifth time I interviewed you, so I guess it feels like you're talking to some psychiatrist. Anyway, for those who don't know…how would you describe Der Klinke?
Der Klinke still is and will always remain something special, almost unique. It's not a copy of any other band, it's difficult to describe it, even for me. To me it's what's in my mind day and night. It's more than just another band, it is passion, music that is constantly evolving without boundaries or limitations. We don't know upfront how a new track will sound like, could be coldwave, danceable, classical, punk, synthpop, ebm or whatever but it will always have that recognisable Der Klinke-sound.
It might be due to the fact that I'm a fan (even if I'm sure it are other reasons) but I think you're the best Belgian band these days. I know if you say "yes that's true" that you'll be pointed out as an arrogant man, but still I need to ask you….
Phew. Thanks and I do know some people who share your opinion, and some others who will dislike you for saying this. To me everyone who is working hard to reach their dreams deserves respect and recognition. I believe we are good in our own way, and we are still growing and improving. I like lots of Belgian bands who have a style of their own to me, each of them are the best in what they are doing.
In all those years I follow you, I think there is a huge development. In all ways, I mean your latest EP The Doll is the work from a real band. It looks like the joke has become a very serious matter.
Indeed, it all started almost five years ago as something mainly for fun, and we're still having lots of fun all together but at the same time it has indeed become very serious, raising the level of professionalism with each track without damaging the soul within. Just hoping the majority will start taking us serious as well someday. Many of them are those who are really stuck in the eighties while we are continuously moving forward. Whether they like it or not. It's rather bizarre to have excellent reviews in a mag like Gonzo Circus while the clubs and media continue to ignore us while playing Goose, Depeche Mode, Editors, etc... I like those too but it doesn't make sense to ignore us.
Please don't tell us too much technical explanation, but I really was overwhelmed by the production of it. The sound was a blast.
Thanks, well, at a certain point you need to sound more professional. In these times everyone with a computer can make some music with it, but there will always be a difference between only using computers and working in a real recording studio environment. So over the years I've build my own studio and the "The Doll EP" is the first one that is completely recorded, mixed, produced and mastered in this studio. Martin Bowes from Attrition has become one of my best friends, and last year I've spent some weeks at his place in Coventry and besides doing the dishes and playing some board games together he also learnt me lots about mixing and mastering at his The Cage Studio where even new releases from Steven Severin and Psychic TV were mastered.
The Doll really is the ideal dancefloorkiller. Have you already got reactions from DJ's? I mean if I would play a set at some party, it'll be on the top of the list.
Well, I do still deejay a lot myself, but besides my own dj-acts it was first played last year in November at the New Wave Party Aalst by Dj Zanni and it was a bomb. So I hope he will play it in every set from now on, also at Club New Wave in Brussels it was spinned, and I still get many requests from dj's, so I do hope it will become a dancefloor classic on every party.
There's a clip from The Doll as well. Do you believe that YouTube and Facebook are a good tool for young bands? If you want my opinion: there's just too much information around.
Because of the lack of national media attention these are the only tools to reach an audience. There are also lots more internet sites. I'm thinking of Lastfm, Reverbnation and Myspace, but all of these are mainly bands, promoters and record companies amongst each other and not much "just music listening" people. Facebook gives a very good and solid immediate interaction with the fans. And unlike some others we're not that arrogant to never respond on messages. We want to stay in close touch with our fanbase and are grateful to each and every one of them because without them we couldn't exist. But indeed all good things have a backside, so there is too much information around, perhaps too many people making some tunes, but on the internet there's space for everyone, and if you're really good you will reach your audience within time this way.
You're on a German label. Has this opened German doors as well?
It opened the door of the home of our label boss Jorg Tochtenhagen. Yes, always great fun, and he has become a bit family but at this point we haven't been contacted by promoters in Germany unfortunately. I think they are a bit to distant from their audience, or afraid to book a band with such a weird name and with music that isn't a carbon copy of another band. We have been in Zillo Magazine and lots of others many times now, we have a large fanbase in Germany, getting lots of mails from people asking when we're going to play there but this is up to the concert promoters. I'm not that arrogant as some people think, but I will not beg for concerts neither, because begging just isn't respectful towards my own music. Next year we will be celebrating our fifth anniversary !, so we're not a bunch of youngsters or newbies anymore.
Can you tell us something about the song Eternal. I described it as Chopin goes post-punk…. Anyway, it's a very unusual track, not?
I like the Chopin reference, I'm a classical trained pianist myself so I will always have a bound with classical composers. Eternal is a sort of testament, an everlasting declaration of love when one has passed away. It was written some years ago but didn't fit on the The Second Sun-album, so at first I gave it away in a early version as free download to celebrate the 1000 Facebook fans. It was initially written as a personal message from myself to Heidi but wanted to include this one on the EP. I like the diversity we're having with Der Klinke, on the The Second Sun we 've had Chasing Shadows which is a sort of concerto for cello and violins. So we're not just electronic or just this or that, we're doing whatever we feel is good music.
While we're there. I thought Where It Ends sounds like The Fall. I guess that was never your goal anyway…
No, not at all. Where it Ends was the last song recorded for the "Square Moon" album, the first song when we knew things would become more serious after having signed to a label. But the tools we had back then can't be compared with our way of working now, and after having played this one live many times we 've decided to re-record the entire track and playing it just the same as we're doing live on stage.
This is a question for Marco only. Why the hell are you so violent on your clip? Why the hell are you kicking a doll in the stomach?
Marco : I hate dolls, It's a trauma from my childhood
Which question has never been asked by me which you wanna answer anyway?
Well, that's a good question... Don't know.. Look, it's not easy, nothing is..ok ?
The next step for Der Klinke is…
Our concert at the Vooruit on Rewind Festival and the recordings of a new single for later this year...
Didier BECU
20/02/2013
---