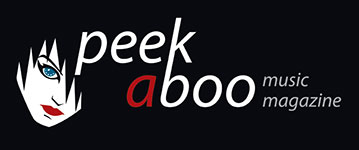 like this interview
---
RASTABAN
After five editions of Trolls et Légendes we can say that there was always somebody on stage who plays now in Rastaban!
19/01/2013, Filip VAN MUYLEM
photos: © Julie Haelemeersch
---
The multitalented people from Rastaban will perform at Trolls et Légendes, 30th of march 2013 in Mons. If you don't know them yet, this interview will tell you all... Mich Rozek (drummer) was so kind to answer our questions.
A classic starter: what does Rastaban mean?
It comes from an Arabic expression meaning "the serpent's head", and it's used to name the star also called beta Draconis, in the Draco constellation. This star is situated at the place where the eye of the dragon-serpent is represented in the tradition. We were searching for a name with a symbolic and mythological value but with a certain universal level. A funny aspect is that the day we decided to keep that name for the band, was also the start of the year of the Dragon following the Chinese calendar. We liked the coincidence very much.
What instruments are youn using and where did you get them?
Guitar, violin, bouzouki, drums, cajon and slideridoo. Nothing more. All the instruments were simply bought.
I understand that your music is a well balanced thing with influences from the folk world coming from all over Europe and even with some Arabian influences or am I wrong?
Well, there's one song where this Arabic influence is quite obvious, "Desert". For the rest, our sources are mainly European, Celtic and Nordic traditional music, medieval tunes from France, but also old Slavic songs and even Balkan-gypsy trads. But even rock or even metal influences can be found in the way we play our songs and the energy of the band, despite the fact that we're an acoustic band.
Besides that, there's a certain tribal groove you can find back in every song we play. It's kind of "primitive" and very universal, and this is why we called our "style" Tribal Folk, as a label seems to be necessary to define your music. The roots of tribal energy combined with the vibes of the Folk music. In the end, we could certainly be more categorized as a powerful World music band than a traditional Folk band.

Do you play a lot of (reworked) traditionals or do you have more own music?
It's a combination of both, with a bit more of our own compositions than traditionals or covers.

How did you end up making this kind of music?
It came naturally, there was nothing planned behind our sound. It's just the combination of the musicians' individual backgrounds, roots, experiences and tastes in music. Everything combines in a very natural way.
Why did you end your previous band?
Because it's a part of life: you get a job, you quit, you find another one. You get a relationship, then it ends. You move into a house, and then into another. It's Life in motion. Simply. Bands are no exception to that. And basically, when it's not working anymore for one reason or another, you just have to turn the page, move on, and start a new chapter. There's not much more to say about it.
In how many languages do you actually sing on stage? Seems to be pretty hard?
At the moment, we have lyrics in French, English, Serbo-Croatian, Ukrainian, Romani (gypsy language), a few words of Arabic,... and that's it, I think.
For now, Marine did a great job when she arrived in the band. Learning all these lyrics was certainly not easy for her, but the way she managed that is just amazing.
You worked (and or will work) together with Spyros (Daemonia Nymphe), can you tell us more about it?
Actually, Rastaban is not involved as a band, it's only Luka who was asked to play some slideridoo parts for their upcoming album. Daemonia Nymphe is a really impressive band, and we feel really honored to have one of our band members collaborating with them. I'm sure the result will be fantastic.
You will perform together at the Trolls et Légendes, right? Tell us more about it?
It's always a pleasure for us to play at this festival, which is much more than just a music event. The fact that many bands of friends are also performing is an open door for some guesting on stage, but we still have to see how to organize it in a practical way.
Having a meeting or at least see what Ted Nasmith has to propose seems to me very interesting, what do you think about it? Do you want to see some other people telling about their work? Is this one of the most interesting things to do if you have a free spot in you time schedule?
I don't think we'll have that much free time, and when you have to perform, most of us are more focused on the show and try to relax as much as possible before the gig. But we'll certainly enjoy all the aspects of the festival as much as we can.
You have been to the Trolls et Légendes before, can you explain to the people who haven't been there before what to expect and how it was for you?
Some of us have performed at every edition of the festival, with different bands. It's a big family gathering for us, also because it takes place in our native region. It's the opportunity to see many friends again and to have a very good time together.
Besides that, it's the greatest fantasy event in the French speaking part of Europe. All aspects of the Fantasy worlds have their part in the event, a lot of great writers and illustrators are coming, great bands that you normally never get to see performing here, and the atmosphere itself is great. From all our stage experiences, we can say that it's one of the best audiences you can get as a musician.
Right now you are working on a new cd, what can we expect? Any special guests, a new sound, record company? Where are you recording?
We started the recording of the studio tracks a week ago. We also selected some live tracks recorded during our gig in the Qbus Club in Leiden (NL) last December.
All the studio recording and the mixing of the album are taking place in the home studio of our fiddler, Steph (Stephan Késenne). It's also the place where we're practising. Steph is taking care of all the recording and mixing aspects, he's really amazing, as he learned everything by himself. He also did the mix of the album we released with our previous project. His feeling is really great, and it's really an opportunity for us to be able to work in our rhythm without any kind of pressure. It will be a complete autoproduction, no label or record company involved.
Tell us something about Castlefest 2012.
Castlefest is always a very special moment. It was our first gig in the Netherlands with Rastaban in 2012, and as always, the atmosphere at the gigs there was just amazing. Even the days when we played very early, even under the pouring rain, and even when we had an electricity short circuit! Seeing all these people dancing like crazy under the storm is a moment we won't easily forget. It's also nice to see more and more people coming from far away to this event, it gives an extra dimension to the festival. There too much to tell about Castlefest, so you just really have to experience it to know what it is. And we will also play there in 2013!
How hard is it to get gigs in the scene?
Well, I think it's not easy to get gigs in any kind of scene you play, our scene is not an exception. And the economical situation is certainly not making things easier for the bands or the concert organizers, at least the small ones who are not linked to huge multinational companies. But at our level, we definitely don't have anything to complain about. We still have the opportunity to share our music with people and that's basically the only thing that really matters.
To close this interview, what can we wish for you?
Beautiful opportunities, wonderful moments to share, fulfillment, inspiration, and the most important: still having so much fun playing together.
This one was indeed a great gig:
http://www.peek-a-boo-magazine.be/en/reviews/saltatio-mortis-daemonia-nymphe-folk-noir-asynje-trolls-et-legendes-30-3-2013-at-mons-belgium/
A great initiative, thinking out of the box and showing a pure heart. Let politics out of it and see for yourself … sound cloud is included … Thx a lot for your input!
http://www.peek-a-boo-magazine.be/en/reviews/folk-for-the-people-folk-for-the-people-a-benefit-compilation-for-the-victims-of-repression-in-ukraine/
Here you find an overview of what can be found on our website about The Trolls et Légendes-Festival 2015:
Friday:
Naheulband (f), Feuerschwanz (d), La Horde (b)
Saturday:
Eluveitie (ch), Tanzwut (d), Huldre (dk), Nook Karavan (b)
Promo links:
Sunday:
Corvus Corax (d), Rastaban (b), Cuélebre (sp), Cesair (nl)
Promo links:
These bands will play during daytime:
A great compilation:
La Guilde Folk - Wild Folk Pagan VOL III with Cesair, Rastaban, Cuèlebre … Click here
Filip VAN MUYLEM
19/01/2013
---