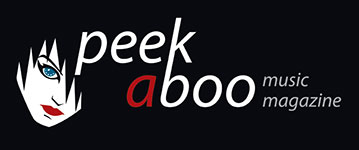 like this interview
---
ASYNJE
In our music we want to explore the beautiful and dramatic Nordic nature and we want to tell some new and old legends of the North.
15/01/2013, Filip VAN MUYLEM
photos: © Julie Haelemeersch
---
As we are heading on 31 march 2013 for a nice event as Trolls & Legendes in Mons we wanted to get the spotlight on a band that we didn't knew so far and it's always great to get to know new people. The more i listened to their music, the more they attracted me. I'm sure we are all happy te get to know each other...
First of all: your name means something, can you explain it to our readers and also enlighten us and tell us why you called the band like this?
Asynje: In our music we want to explore the beautiful and dramatic Nordic nature and we want to tell some new and old legends of the North. In Norse mythology the female gods are called: Asynje's. So we thought Asynje would be a great band name for us, because it contains both the beauty, the drama, longing, love, and the joy of dancing and partying and having a good time together. Our singer is Called Nanna. And there is also a female god in Norwegan mythology, an Asynje, who is called "Nanna".
So far you haven't found a record company yet, is it hard? Maybe you should try 'I love you records' from Latvia or 'Prikosnovénie'?
Asynje: We have decided to make our own record label. But we are very open if there comes some good offers.
Can we compare your music with Dead Can Dance and Louisa John Krol? what other bands are influencing you?
Asynje: We think both Dead Can Dance and Louisa John Krol are great, so it's an honor to be compared with them. We are inspirered by many different artists and very different kind of art, also Nordic nature and culture
plays a major role in Asynje's music.
You are from Denmark, how hard is it to come together and work something out during the cold winter days (reaching minus 20 degrees Celcius)?
Asynje: Well, it's very seldom minus 20 here in Denmark at the moment (5th. Jan.) there is plus 5 degrees.
The winter-days are a good time for recording, practice and planning. It is also a great time to play concerts at venues, and discover other bands and find new music. We also use wintertime to compose our own music and write lyrics.
What are the lyrics of this song 'Njord og Skade'? Seems to be a heavy story?
Asynje: The Song »Njord Og Skade« comes from the Poetic Edda, and we have worked with creating a musical landscape surrounding the tale: The hunting Goddess "Skade" Marries "Njord" - God of the sea. The couple wants to remain in each of their kingdoms. But they agreed to live together alternating nine nights in the mountains and nine nights by the sea. The lyrics are a small part of the legend of "Njord and Skade"
You can try to google : njord and skadi. You can also read some more at:
http://www.hurstwic.org/history/articles/mythology/myths/text/njord.htm

I try here to translate the lyrics into english
but it is a little hard to preserve the poetry:

Njord:
The mountains makes me feel sick
I was not long there
nine were the nights
and the wolves howled
it is an ugly song and bad luck
compared to the voices
of swans

Skade:
I can not sleep
at the beach by the sea
where the wild birds is howling
they wakes me up all too early
from the wet sea
with their crying morning song
Can you tell us something more about the Danish scene or should I see it bigger and call it the Skandinavian scene?
Asynje: In Skandinavia Asynje is in the Category as Gjallerhorn, Garmarna, Hedningarna, Valravn, Sorten Muld
The Scene in Denmark is very small for this kind of music compared to e.g. Germany. But interest is growing. And as soon as there come some organizers who dare to invest and make a big and great fantasy festival here, then I think there will come a lot of audience.
What are the things you would like to visit or the people you would like to meet at the happening of this year?
Asynje: We are looking forward to play at the trolls & legendes which is our first time…and we yearn to play at Castle Fest again which is one of our favorite festivals...And we also have a lot of wishes and secrets for this year which we will inform you on later…

I'm just back from Talinn (Estonia), where you have the Olde Hansa and was very impressed, do you know it and would you be interested in playing there? I have been there to a place where you can have a dinner and bear based on the real medieval menu …
Asynje: Yes, that sounds interesting, let us know if you have any connections:-)
What are the future plans for the band (recording something, more touring...)?
Asynje: We are planning to record a new CD and hope it will be released this summer. And we are going to play some nice concerts. You can follow our calendar at:
or
If you would have a chance to interview another band playing on this happening: who will it be and what would be the question to ask?
Asynje: We think all the bands at the trolls & legendes looks exciting and we are looking forward to see and hear them. So if we had the possibility then we would like to interview them all. And ask some of the same good questions you have been asking us:-)
What can we wish you, to close this short interview?
Asynje: Some good concerts and some lovely venues and festival experiences in the years to come!
thx a lot! I hope we have some time to drink some fine Cuvé des Trolls!
It was indeed a great gig:
http://www.peek-a-boo-magazine.be/en/reviews/saltatio-mortis-daemonia-nymphe-folk-noir-asynje-trolls-et-legendes-30-3-2013-at-mons-belgium/
Here you find an overview of what can be found on our website about The Trolls et Légendes-Festival 2015:
Friday:
Naheulband (f), Feuerschwanz (d), La Horde (b)
Saturday:
Eluveitie (ch), Tanzwut (d), Huldre (dk), Nook Karavan (b)
Promo links:
Sunday:
Corvus Corax (d), Rastaban (b), Cuélebre (sp), Cesair (nl)
Promo links:
These bands will play during daytime:
A great compilation:
La Guilde Folk - Wild Folk Pagan VOL III with Cesair, Rastaban, Cuèlebre … Click here
Filip VAN MUYLEM
15/01/2013
---