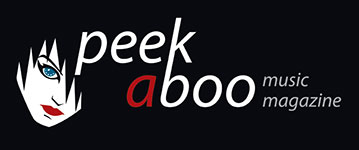 like this interview
---
PETER HOOK AND THE LIGHT
To do the Joy Division music as we did, it really gave me a second lease of life! (Exclusive video interview)
21/12/2012, Philippe BLACKMARQUIS
---
Before taking the stage at the BIM Festival last Saturday, Peter Hook gave us an interview backstage, in which he talked about the "Unknown Pleasures" show, Belgium and the concert at the PlanK in 1979, acid-house and his project to play New Order's music in January 2013. You can watch the video or read the interview below.
Thank you for the interview! Belgium is very special for you, isn't it? It was one of the first countries to welcome Joy Division.
It was the first country apart from England, if that counts. We played the PlanK and it seems a hell of a long time now. It was very interesting. It was the first time I ate horse. I didn't know it was horse until afterwards but it was the first time so it was very illuminating... (laughs)...
What memories do you have of this concert?
I remember a lot, because I've just done the Joy Division book so I had to relive it all for the book. Yeah, we had a guide, Annik Honoré. We were looked after very well by Michel Duval, who went on to do Les Disques du Crépuscule and Factory Belgium. So, it was good. I don't remember the gig.
It was with Cabaret Voltaire.
The thing about the gigs is that most of the gigs we ever did were always great. Usually the ones you remember are the bad ones, where something went wrong. And because nothing went wrong that night, I don't remember it unfortunately. It was just another great gig.
But you remember the anecdote with William Burroughs...
Yes, I remember that very well indeed, it was very funny indeed!* And the antiques in the hotel were very funny indeed. It was the first time we'd been away and we were 10 of us sleeping in a room. It was an interesting foray, as we say in England.
And Belgium was also important for you with acid and new beat?
The Hacienda was mostly influenced by America. But the acts from Germany and techno came later. Because The Netherlands was more influenced by techno than we for house. I suppose you'd say the Kraftwerk style or...
And Frank De Wulf and this kind of stuff?
I like it, don't get me wrong, but I'm not immersed in it. My great love in acid-house was the American, Marshall Jefferson and Todd Terry...
Tonight, you're gonna play "Unknown Pleasures" with your band. How has it been up to now?
It's been very interesting. It was odd because I had only done it one time to celebrate Ian Curtis' 30th anniversary. And I'd never thought I would play it again. To play it as we are and have done for three years, is absolutely fantastic! To be honest, when New Order split, I really wondered whether I would ever play again. And to do the music as we did, it really gave me a second lease of life! So, it's actually quite odd: as I come to the end, to go into New Order is a strange thing! We, as The Light, have actually played every song that Joy Division ever recorded and released.
And even songs that had never been played before...
Yes, "Pictures", for instance, was an unfinished Joy Division song, that I finished. Ian Curtis always said: "You should always finish all the songs you have, because someone always loves it", which is a wonderful sentiment. And when I heard "Pictures" because I had forgotten it, I thought "God, Ian would have said: Finish that off". My only problem has been the attitude of the other members of Joy Division, which surprises me, especially as they played Joy Division before I did. Their attitude has been really 'anti', and it's very puzzling. I would love to meet them and ask: "Why is it alright for you to do it and not for me?". It's very typical of the attitude of New Order.
It's a shame to have to do it via trials, etc.
Oh yes! Don't say that again! (laughs)
In the beginning, Joy Division was more punk-oriented and then there was a change: it became more a band where all musicians are doing one line separated from the others, not everybody playing everything together. A sort of prog approach. How did it come in place? Was it Martin Hannett, was it you?
It was us. It was just how we fell into writing. Each individual element of Joy Division would have a strength. The bass, the guitar and the drums would have a melody and a strength, a riff if you like. It came perfectly naturally. The thing that makes groups great is chemistry and it's completely intangible. You cannot manufacture it, it just happens. And it's been very interesting to listen to "Movement", in depth, and see that the interplay is still there. Three people playing together, the music is very, very interwoven. It's almost like white funk. Joy Division was a bit more rock-oriented while New Order was actually funkier, which was quite an interesting revelation.
Next year, you're gonna play New Order music in the cathedral of Manchester?
Yeah, it's sold out! I'm delighted. It's very nerve-racking. We've started rehearsals because we will use a backing track. We've never used this and I've not played to a backing track since New Order split in 2006. So, it's weird.
You have to do it like this with New Order..
Yes, you do, otherwise you lose the magic of the sequenced song. You cannot translate it. But yes it's very nerve-racking and it's very exciting but I'm very nervous and I will be very very happy once we've played it, so I can move on. But I'll be very sad if it's the end of playing the Joy Division stuff. Because, after 30 years, to get the Joy Division music back, especially "Closer", has been wonderful. And then to move on to New Order and to say "Bye!" It's like seeing a child off to boarding school and wondering whether you're gonna get him back in 30 years. I don't know. We've played three albums, "Unknown Pleasures", "Closer" and "Still". We played every song. And then we will do New Order, "Movement" and "Power Corruption And Lies" plus all the singles. We could do a festival on our own! (laughs) It's interesting to see that other people, Kraftwerk are also doing this, in London, Sparks are doing it as well. And people say I'm to blame!
How do you react to these typical remarks?
Any kind of criticism hurts because you focus on it and not on all the people going 'yeahhh'. It's like when you DJ to 10,000 people and one guy give you the finger, you focus on that guy and not on the 9,999 people. I've had to learn to divorce myself away from it. Even after 2 1/2 years, it's amazing to see that Bernard is still very vitriolic, even though he's had the so-called New Order back for one year. He's still very 'anti'. I must have really hurt him! (laughs)
Let's talk about your work in Manchester right now with your record label, etc.
We've had a few bands on Hacienda Records. The Hacienda website is getting a lot of visits and people said "It's all about the past", so I had an idea. Because people give me tapes and I hear a lot of them... (Peter shows CD's that he's just received, among which the first album of Belgian band Organic)... Some are good, some are bad, some are indifferent. The idea is because so many people click on the website, we could put music up and people could hear it and see that we are interested in the future as well. We've discovered very really good people like Humanizer, Super White Assassin,...
In any kind of genre?
Anything I like. We also help some friend like Kevin Huwick, Section 25, we nearly got A Certain Ratio, but it got political, the way the fracture of New Order affects people. But no, it's nice to give people something back. I'm happy about that.
Last question: which song do you still like to play the most, the one that still gives you shivers down your spine?
It has to be "Atmosphere" because of the reverence shown to it, it always gets you, every time. So, yeah, it's definitely Atmosphere for me.
Thank you Peter!
Thank you my friend.
* William Burroughs was reading from his new book "The Third Mind" at the PlanK that night. Ian Curtis got introduced to him and asked if he had any spare book for him but Burroughs hadn't and said "Get Lost!"
Check the review of the concert at the BIM here and the pictures here.
Philippe BLACKMARQUIS
21/12/2012
---