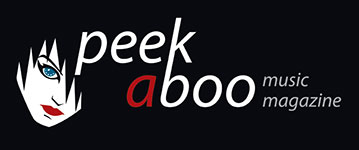 like this interview
---
STIN SCATZOR
Highlights were when we played abroad , the low ones ? Too much to mention ! :-)
02/01/2013, Jurgen VANVLASSELAER
---
It has been pretty quiet around Belgian Industroheads STIN SCATZOR, but here and there we heard talks about a new album. So, it was maybe a good time to ask mister STIN SCATZOR Stefan Bens himself to give us a little update.
Welcome Stefan. Can you give us a little introduction to STIN SCATZOR. How did it all begin?
Back in 1990, I bought my first keyboard (a Yamaha PS680) and started experimenting with the sounds on that instrument. The result can be found on the first demo-tapes.
Where does that strange name come from?
What's a strange name ?? :-) It just came out of nothing, playing with some words during a boring moment at school.I found it a pretty cool name, as well as the logo, unfortunately it has the SS as abbreviation. :-( But for me it has no political connotation.
It's been pretty quiet lately around STIN SCATZOR, your last release, the mini cd Industruction, is from 2007. Is the project still alive and kicking?
Of course, we are still alive.The new album Industremakes is ready to get mastered and there is a label interested to release it. As soon as everything is confirmed, we start with the promotion on our facebook-page. I also hope to work on the website again, it's a little messy right now.
You started out as a one-man band making harsh electronics. In the beginning of 2000, you introduced Kris Peeters on guitar as a second bandmember. Did you feel STIN SCATZOR needed a new boost ?
Yes and no. I always wanted to have an aggressive sound for STIN SCATZOR. At the time when Kris joined STIN SCATZOR, most of the songs were finished for a new album. I asked Kris to give it a try to play guitar on the finished songs, the result was some kind of "wauw"-feeling. We re-recorded the songs, this time with guitar. At that time Industrogression was born. And being alone on stage was not my cup of tea... :-)
STIN SCATZOR live is always a little bomb that explodes. A harsh raw performance, old school electronics combined with the guitars of Kris Peeters. I am pretty sure you love to perform!
Well, eum..., thanks ! Yes, we like to perform on stage, but at the moment it's a little quiet for us. I don't know why. That's why we hope to release Industremakes soon, hoping we can do more live-gigs. But on the other hand, it's not good doing less gigs. I don't have the courage to work on new material if I can't promote our songs.
You released several tapes, a few mini cd's and 2 excellent full CD's. Especially those full CD's never got the attention they deserved I think. How come? Lack of promotion?
I don't know...probably, although Industrology was released on Out Of Line. But I guess they weren't satisfied with the result. Also, the Polish label Black Flames doesn't exist anymore, so I don't know if there are still some copies of Industrogression left. Our copies are sold out.The 3"ep Industruction was self-released. For this ep we have no distribution, it's only available at our gigs.
Are you working on new material?
Yes, but as mentioned before not at the moment. I have a lot of rough demos, but nothing finished right now. In my opinion E.A.P. 620 , one of the new tracks, is going to be a STIN SCATZOR-classic ! And there are also some covers from famous songs, that I hope to play one day.
Stefan, you were also in the legendary band Lescure 13. A project you started with Johan Van Roy aka Suicide Commando. I know a lot of people who would love to see a Lescure 13 reunion. Any chance that this will happen one day?
Who knows... Time is the only feature that stop this reunion. Johan is too busy with Suicide Commando and the distance to have just only a jam-session is also a problem. Maybe one day, when Johan has more time to work on new Lescure 13-material. I have no idea what the future brings for this project.
With Lescure 13 you released 1 full CD. A great one ,but it never reached the same level as the tapes imho. Somehow it sounded cleaner, better produced. Were you happy with the result of that album?
It's been a long time ago since I listened to that album ! The tapes were fun to do, a CD had to sound cleaner or "more professional" that time ! :-) And yeah, we did some classic songs with Lescure 13 !
Were you in other projects besides STIN SCATZOR and Lescure 13?
No, only STIN SCATZOR and Lescure 13. With Frames a Second I did some vocals, but those songs are not released yet.
Both bands, believe it or not, exist nearly 25 years. Any plans for some kind of celebration in 2014 -2015? A few double bill gigs or something like that?
Hahaha, why not, but think about my voice if both bands are on the same bill ! :-)
What were the highlights so far in your musical career? And what were the low ones ?
Highlights were when we played abroad - especially Riga, Canary Islands, Luxemburg, the WGT in Leipzig, the vinyl-releases on the Ant-Zen-label and being support for big names like Die Krupps, Dive, KMFDM, FLA and even Suicide Commando.The low ones ? Too much to mention ! :-)
What's on Stefan Bens' agenda the next couple of months?
We hope to release Industremakes soon, and following we hope to do more live-gigs. Meanwhile, I hope to work more on new tracks for a next album.
And life goes on, so I have to split all my interests, like always.
A final word to our readers ?
Not really... :-) Or maybe : thanks for your support and we hope to meet you again at a gig !
Thank you for the answers Stefan, we are really looking forward to the new album!
https://www.facebook.com/pages/Stin-Scatzor/34322691381?ref=ts&fref=ts
http://users.skynet.be/stinscatzor/
Jurgen VANVLASSELAER
02/01/2013
---