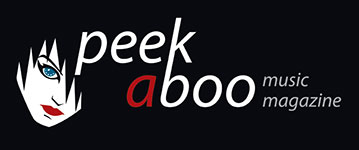 like this interview

---
THE INVINCIBLE SPIRIT
There will be a new release in the near future.Stay Tuned!
10/11/2012, Jurgen VANVLASSELAER
---
On the 14th and the 15th of december the next edition of the wellknown BIMfestival will be taking place in Antwerp. One of the most interesting names on that bill is THE INVINCIBLE SPIRIT, who will be playing their 3rd gig on Belgian soil. We had a little talk with the man behind Push! : Thomas Lüdke!
Welcome Thomas. Let's start with the beginning.You started with THE INVISIBLE LIMITS in 1985, but left to found THE INVISIBLE LIMIT. Why did you leave THE INVISIBLE LIMITS in the first place ?
Well, after a few years of working together with THE INVISIBLE LIMITS we got different ideas about the direction our music had to develop. So i decided to work alone on my own songs.
Was THE INVISIBLE LIMITS your first band?
Yes, it was. There was a little fun time making music with some other friends in a garage before that, but nothing serious.
You released a few records under that alias and then changed the name to THE INVINCIBLE SPIRIT. Was that a legal matter or did you think the name was too close to THE INVISIBLE LIMITS ?
Both. But I was very comfortable that I decided to call it THE INVINCIBLE SPIRIT ;)
What were your influences when you started?
DAF, Front 242, The Neon Judgement, Kraftwerk, Jean-Michel Jarre, Jerry Lee Lewis, Buddy Holly ;)
With Push you wrote an überclassic. It is ofcourse a fantastic track, but THE INVINCIBLE SPIRIT is so much more then that. Is It annoying that people always refer to that track when they are talking about THE INVINCIBLE SPIRIT?
There have been times it was very annoying in the past. But it isn`t anymore these days. Thank God that I was able to made this track ;)
What's the story behind Push? I've always wondered what the song was about?
The song is about some disappointed experiences that I had with friends when I was a young man.
My favourite track is Perfect Circle from your debutalbum Current News. Which tracks are you most proud of and why?
That would be Contact. Because in this song I could display all my knowledge about composing and producing, and also a big part of my personality. BTW: We are planning to put Perfect Circle back on our live playlist again.
You also made a few excellent coverversions. Born To Be Wild (Steppenwolf), Howling (Steve Parsons) and Lagartija Nick (Bauhaus) got an INVINCIBLE SPIRIT treatment for instance. Were there more tracks that you wanted to cover but never made it for some reason?
There are lot of songs I can imagine to cover but time is very scarce. There is a temporary unreleased coverversion of Sex And Violence (The Exploited). We'll see.
Did you ever got a reaction from Peter Murphy (Bauhaus) or from the other bands that you covered?
No. Not yet so far.
The last INVINCIBLE SPIRIT record, if I don't take the compilation into acount, was the Faster Life CD-single, released in 2000. Together with a few tracks that appeared on the Invincible Sex split CD and the re-issue of the Push single on Infacted Recordings. Will there ever be a new INVINCIBLE SPIRIT release or is that door closed for good?
Very interesting question, and I can answer that there will be a new release in the near future. It is much too early to tell something concrete about, but at the moment I am forming a new team around me for livegigs and also for producing new material. You can stay tuned!
That's great to hear! You must have played dozens of gigs by now with THE INVINCIBLE SPIRIT, which means ofcourse here and there a Spinal Tap moment. Can you tell us one?
One of the moments I can remember took place in Berlin back in 1994. I was headbanging and I gave one of our synths (a Yamaha DX7) a bang with my head while I was performing Make A Device. The Keyboard twisted around in the air and then smashed to the ground. I continued the show with blood running over my face :-)
You were also in the project God Is LSD.You released 1 album under that alias. What surprised me the most was the coverversion of Aimless Device's classic Hyena. Why did you cover that track in particular?
Because I liked it very much and I had been listening a lot to this Aimless Device track.
I interviewed Bart Azijn from Aimless Device a few months ago and I asked him if he ever heard that version. He said he did and that he liked it, that it was much harder then their own version. But he was also a little disappointed that you didn't tore the song apart. He said that you showed too much respect to the track itself.
I wanted to make a tribute to the song, I didn't want to destroy it ;)
Are there more sideprojects besides God Is LSD ?
No. But never say never.
In december you will be one of the guests at the BIMfestival, which will be your 3rd gig on Belgian soil if I am not mistaken What may we expect? A best of set or is there place for a few surprises ?
It will be a best of set, but mixed with some newer songs.
What are the futureplans for THE INVINCIBLE SPIRIT/ Thomas Lüdke ?
New album – new songs – new material – new gigs – some side-projects – to renew and restore THE INVINCIBLE SPIRIT! Everything is possible ;) We do not want to stop now !
Great! Thank you for your time and see you in december!
The Invincible Spirit will be headlining the German leg of the Porta Nigra festival in Düsseldorf on the 17th of november :
http://www.portanigra.be/home.html
And is one of the guests at the next edition of the BIMfestival in Antwerp :
Jurgen VANVLASSELAER
10/11/2012
---