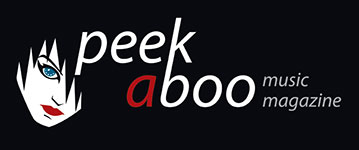 like this interview
---
GAVIN FRIDAY
When you make music, you have to do it as passionate, as vulnerable, as ardent and as in love as when you made your first single or album. Otherwise it's bullshit...
16/10/2012, Jan DENOLET
---
Jan Denolet from Dark Entries had an intriguing interview with Gavin Friday on his last passage through Belgium.
The full interview can be read on the website of Dark Entries.
---
Looking at the artwork in the middle of the textbook of your latest cd, "catholic", it seems to me as a clear reference to 1974's Diamond Dogs by David Bowie...
The Diamond Dogs-thing, yeah... It is a tribute to that era... When I made the album I assigned a commission to author Patrick McCabe to write a short (as for the previous album, "Shag Tobacco"). In order to do that, I gave him all the available music and lyrics. When his story was finished, I started thinking about the artwork and this was the first thing that came to mind. At that moment I was also searching for a way to represent my deceased father, a breeder of boxers. I've known this breed for my whole life because of my father. I didn't want to come across too sentimental and therefore chose the image of a boxer rather than a picture of my father. So I went for the boxer as a sort of guardian of the gates of heaven, triggered by the story "Requiem For The Fallen" by Patrick McCabe.
Don't you think that with the current trend of downloading, i-tunes or illegal, many of such creations are lost?
Not necessarily: for i-tunes I insisted that the lyrics and artwork could be downloaded as an option as well. It is therefore not lost. But still I prefer the purely physical item. The quality is much better to start with. This Diamond Dog-image (by the way of the hand of the Belgian Guy Peelaert) is also a very real and surreal image. In the 70s you had a book, Rock Dreams, with all those iconic images of musicians and other artists in a surrealist framework. My adaptation of the DD-image is my tribute to that branch of the 70s and it is also a form of tongue-in-cheek humor.
Most people that I showed the album and listened to it, found it a rather melancholy and heavy album, but I personally think of it as a actually rather positive album...
It is quite moody and warm, not really a rock album or a loud album. Personally I don't think it is really melancholic...
Except perhaps "Lord I'm Coming", the last song?
That song is pretty... intense... It's more a prayer than a song. It is, in any case, a special track. But I would not call it melancholic. However, it is very personal, being an Irishman. Melancholy is natural for us in Ireland. The album, however, has more to do with learning how to deal with loss and grief than with a certain state of mind. In that sense, I see it certainly as a rather positive album.
On your first 3 solo albums, you have collaborated with Maurice The Man Seezer and then apparently your ways separated. I compare it to David Bowie and Brian Eno, who made Bowie's Berlin trilogy (Low / Heroes / Lodger) together, and then came to the conclusion that it couldn't get better than that, so they decided to split up...
You may see it like that. We have worked together for about 20 years, on my first 3 solo albums and then on several soundtracks. After a while, I got fed up with soundtracks and wanted to focus on new challenges, such as theater and... Maurice Seezer wanted to continue that kind of work, while I felt the call of the stage. So we both went in a different direction without really pronouncing it. It is unfortunate, but necessary to take the next step. Perhaps in the future we will work together again, who knows...
Some time ago you went to Kosovo with an Irish charity. That must have been a profound experience and I wonder what it has done to you personally, on a deeper level...
Just before my marriage ended, I was becoming a self pitying and selfish arsehole. When I told a friend that my behavior reflected my life being a living hell, she answered me by pointing to a TV show, where a story about the war in Kosovo had just been programmed, and indicating that living over there must be a real hell. Initially I shook it off me and I remained in my self-pity. The next day she called me and I changed my mind and wanted to be there, to do something to help. What it really did to me is that it brought me back on my feet. Wipe yourself together, think of the road that still lies before you and do not fall into self-pity. There are always people who have to endure more than you and who also want to move forward with a better life. It is a very profound experience walking in a line of people with dead corpses to your left and right, knowing that you can't touch anything because it is full of mines. A corpse that has been there for two weeks doesn't look like in the movies. It's a pretty intense experience that changes you forever. I did it for myself because it helped me to get my own pain in the right perspective. I have also kept distant from PR bullshit and I still don't like to talk about it. I find it sometimes downright cynical when stars generously donate to charity for the eyes of the public and the press. I do not need that kind of attention. I am pleased with the wake up call and life lesson that I've gotten through it.
Did I (or my questions) make you feel old ?
No, that's not it. Sometimes I feel like I'm 110 years old and sometimes 15. It's a bit like "The Portrait Of Dorian Grey": sometimes time does not really exist. When you make music, you have to do it as passionate, as vulnerable, as ardent and as in love as when you made your first single or album. Otherwise it's bullshit...
Jan DENOLET
16/10/2012
---
Veel meer uitgebreid interview via de website van Dark Entries
Jan DENOLET
16/10/2012
---