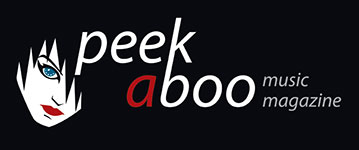 like this interview
---
THE BREATH OF LIFE
We don't make this type of music for business but because it comes from deep in our hearts
18/09/2012, Philippe BLACKMARQUIS
---
The Breath of Life, the well-known Belgian darkwave band, has just released its 7th studio album, "Whispering Fields" and will be playing at the BIM Festival in Antwerp. Two very good reasons to meet Isabelle Dekeyser (vocals), Didier Czepczyk (guitar) and Marc Haerden (drums).

Thank you for this interview! First of all, why this name "The Breath of Life"?
ID: I chose this name a long time ago because music appeared to me like a wonderful way of expression and freedom where I could get some energy to survive in my difficult times.
For those who don't know you, how would you describe the band and its music?
ID: This is indeed a difficult question. I would say dark melodic alternative rock music with nice touches of violin and heavenly voices. Ha Ha, not easy!
Your music is often compared to Cocteau Twins and Dead Can Dance. I personally also see connections with The Eden House, Collection d'Arnell-Andrea, Cranes, Faith And The Muse, Deine Lakaien, The Mission and even... Nick Cave... What is your opinion?
ID: People usually say that we have our proper sound which is a nice compliment for a band. So when I read your comparison I have the feeling it's still of the same opinion according to the amount of bands, different from one to the other, which you are referring to. I have to say that I like all the bands you mentioned.
You are releasing your 7th studio album, "Whispering Fields". What evolution does this album represent in your career?
DC: To me, the incorporation of Marc is a capital point in the evolution of The Breath Of Life. We needed a drummer. It makes the music sound more powerful, instinctive and above all : more alive !

This album includes a series of great songs, how was the creative process to elaborate the songs? Are you still influenced by Tim Burton for the themes of your songs?
ID: I still love Tim Burton and his lovely creatures very much. I don't really know how deep I'm influenced by his work. In the creative process, I just use my own language to built up the melody then I put some words on it. And yes, some ghosts come and say hello while I'm writing down the lyrics.
"The Dark Side" is probably the most immediately accessible track on the album, a perfect gothic rock hit. How was the song elaborated?
DC: Giovanni (keyboardist and violinist) made a nice synth tune and we all jammed on it … In 2 rehearsals, we knew that we had a strong song.
"Sanctum" is my favourite song: the first part is very mysterious, with an oriental touch. Then the chorus comes and it is simply amazing; it makes me think of Kate Bush and it's a compliment, do you agree?
ID: It is a great compliment. Once again, you are not the only one who finds some similarities with this angel. I'm far from knowing her work very well but she has such a beautiful voice.
"Shadows In The Sky" is a beautiful slow song. What is the theme?
ID: This song is about my relationship with lost souls and ghosts. When I think about broken bones and dreams. Woo hoo spooky !
You revisited your biggest hit, "Nasty Cloud" with two versions, one complete with all instruments and one acoustic. How did this idea come about?
ID: For different reasons. The main one was like giving a gift to our long lasting fans. Then «Nasty Cloud» is probably one of the most played TBOL songs. It was recorded in 1993. So we thought that about 20 years later it could be interesting to record it again with the new technology and Marc playing a real drum. The acoustic version is a way of sharing a bit of the acoustic project we had a few years ago. In my opinion those two versions have their proper vibes and potential. It was a real pleasure to record them again.
You participated to the DARKOUSTIQUE concert a few months ago in Brussels. What did you perform?
ID: I enjoyed it. We played an acoustic version of «Nasty Cloud» and the great «Mercy seat» song from Nick Cave and the Bad Seeds. It was fun.
DC: A great moment, I enjoyed it too. The rehearsal was really cool and I loved the rocky way we played « The Mercy Seat »! Nick should have been there!
Gothic rock is often associated to the 80s or 90s. Is there still a place for this genre in the current 'techno' era?
DC: I'm sure yes. There will always be music addicts who appreciate people playing real instruments. Personally, at a concert, even if the music played is not my taste, I like watching musicians. How do they proceed, what types of chords they are using … Well, I hope I'm not the only one enjoying that.
ID: We belong to the alternative scene and there will be always a place for us even though times are more and more difficult and if we have to fight to go ahead with our art. We don't make this type of music for business but because it comes from deep in our hearts. This is probably one of our strengths. Our lovely fans give us a lot of energy as well.
Your record label is the famous "Danse Macabre" from Germany. Has this cooperation opened doors for you?
ID: We are happy to cooperate with Danse Macabre as a label. We don't know yet if it will open doors for us but as a label they did a good job so far.
Is it difficult for a Belgian band to achieve international success?
DC: It depends on your definition of international success. We don't play in big stadiums in front of thousands people (except for the big «goth festivals» like Mera Luna, …) but we can play with an audience, on average, of one or two hundred people … And it happens everywhere in Europe. It' s a nice and solid fan base. Only time made this possible. The band exists since 25 years and has been touring so much. To me, that's the main reason. It creates the link between the listeners and the band. We are not frightened to drive 3000 kilometers to play in Rome and go back home the morning after the gig.
What are your plans for the future? Any tour in the pipeline?
ID: We have a tour at the end of October in a few towns in Europe. We will be playing at the BIM fest in Antwerpen in December. Some festivals are also booked in 2013.
What is your favourite CD of all times?
DC: It's changing almost every week … One week it can be "Geography" by Front 242, another time "Only Theatre of Pain" by Christian Death… Today, it's "Love" by The Cult.
ID: My favourite CD is actually a Dead Can Dance compilation, "A passage in time", because it is such a good collection of great songs.
Marc: "From The Lions Mouth" by The Sound.

Your favourite band or artist?
DC: There are 4 bands of whom I possess the entire discography: And Also The Trees, Joy Division, Trisomie 21 and Depeche Mode. I'm ashamed but I don't even have the all Breath Of Life albums ! I gave my « Taste Of Sorrow » copy to a lovely girl and bad luck, we were out of stock with this one !
ID: I've always been a big fan of Dead Can Dance and Cocteau Twins. I just love them. I'm also quite fond of Lene Lovich, Nick Cave and the Bad Seeds, The Sound and sooo many others.
Marc: Depeche Mode
Thank you very much for this interview and see you at the BIM Festival!
The band also includes Giovanni Bortolin (violin and keyboard) and Benoit Sokay (bass).
Check the review of "Whispering Fields"!
Philippe BLACKMARQUIS
18/09/2012
---