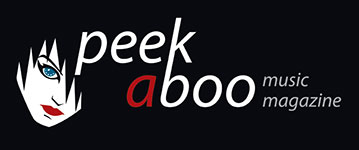 like this interview

---
IKE YARD
Yes, we are fans of a Clockwork Orange!
05/09/2012, Filip VAN MUYLEM
---
IKE YARD is a New York based band that split in 1983 and decided recently to get together again. As they will play soon in Brussels (22/09/2012), it's time to get on speaking term with them. As once being an important part of the early post punk / new wave scene, IKE YARD picks up, musically, where they left off, with strong influences from remenissent to their old sound. So here we go...
IKE YARD is a bit a strange name, can you explain where it comes from and what the meaning is?
Stuart: I found the name in Anthony Burgess' "A Clockwork Orange", liked the fact there was a whole list of future group names in the record store scene with Alex.
http://en.wikipedia.org/wiki/A_Clockwork_Orange
http://www.myvideo.de/watch/4410324/a_clockwork_orange_the_old_in_out
http://www.johncoulthart.com/feuilleton/2006/04/13/alex-in-the-chelsea-drug-store/

In 1983 you had a short but strong career, how come it ended so fast?
IKE YARD only lasted for those 2 years... as we built our sound, ideas were tried and burnt through in research. Never super satisfied with live performances, we began breaking down the unit to do a couple shows in pairs, and working on Synclavier and sound design ideas.
Looking back on my career, I have formed a few groups from the end of '70's through the '80's, into '90's and again recently with O13. I founded RUDEMENTS in 1977 with school friends in DC (reissued on Henry Rollin's & Ian Mckaye ( Fugazi ) label District Line 1997), FUTANTS in NYC in 1979 and then IKE YARD from 1980 until '82.
In the end it boils down to this: When you are young, you like to keep moving and after 2 records IKE YARD did not receive an offer for the next, third record. Things kind of stalled for a moment, I got stabbed, recouperated and left NYC for West-Berlin for 6 months. Martin Fischer from FUTANTS was from West-Berliner, a friend of Gudrun and the MALARIA! women and his girlfriend, artist Karin Luner, did the art for the Liasions Dangereuses album cover.
So while in Berlin I could meet new friends and made music with Susanna K from MALARIA !, with Christian Graupner & VOOV, who Mufti ( FM Einheit ) remixed, and jammed with Christlo Haas on LD's Oberheim racked gear in Kreutzburg.
After meeting the Japanese producer at Dschungle one night, we worked together to interview many of the key groups for cassette magazine TRA W Berlin Issue.
My career continued with 1984's "The Dominatrix Sleeps Tonight" on Streetwise Records and club gigs like Studio 54, The Copa , Roller rinks and Paradise Garage with Robert Gorl and Run DMC. Death Comet Crew's riphop assembly followed the same year, calling in The Rammellzee to be our MC. Finally, The Voodooists project combined Hatiian Voudou with club music in 1988 -92.
A logical next Question: was it eating you and was this the reason why you decided to come back?
I had been licensing tracks to various comps - TommyBoy's Comp. & Andy Weatherall's "Nine O'Clock Drop". I had DOMINATRIX so things were bubbling under again, then i ran into Michael Holman (a founding member JM Basquiat's Grey ) on 14th St. and he told me about the German label doing a cool comp. - it was Gomma's "Anti NY" and we had made a deal to have both IKE YARD & DEATH COMET CREW on it. That wave of reissues lead to Acute's reissue of both releases, plus more in late 2006.
By then, Michael Diekmann and I - neighbors in the apartment complex above the E Village - started moving and took a trip North to jam, close by the New Hampshire Presidential Range. The sound was functioning and got up to speed. All aided by the fact that Michael and I had already reformed, played live, toured and recorded new release with Death Comet Crew and our main MC The Rammellzee between 2003- 2007, bringing what we called Riphop... http://www.youtube.com/watch?v=P6mz3SgAAiY
There were more IKE YARD ideas that could be done, so we ceased the moment and made some shows in 2007, 2008. We did the 10" with PHISTERIA, and recorded the Nord album. The new album feels like one of our best, and these new songs will be the tour.
How can you describe your sound nowadays? I suppose you changed a bit since the early 80's?
Sometimes... Denser ( Beyondersay... Milles Filles ( after Hans Bellmer )... Paroxysm ), more than two beats ( Night Klub... Ghostskin... ), sometimes very simple beats, stark & electric guitar, bass ( Ikimono Gattari... ) and some more aggressive guitar, bass, noise.
It is a continuation from before , the sounds did evolve - we no longer had that same equipment- had other machines, laptops, sound libraries and synths. By now it has re-integrated further from Nord. 2010. We took time off, then came back together to write new things for 'Ike Yard 4'. I also went back and found lyrics from 1982 that still resonated ( Slaves Of Janet... Go ).
New York had always been a strong punk and alternative scene. But how can you describe the feeling for outsiders?
- Glam styles fed back into streets piled high in garbage.
- Japanese kabuki style , lion maned Star dusted.
- NY Dolls Thunder guitar squall in boots.
- Roxy Music taped off the local college radio.
I got to NYC in April of 1978 after driving up from Washington DC with friends. On an earlier assignment, I had visited the city in order to do an interview with the singer from Generation X- Billy Idol. Coming up out of Penn Station it looked more like a Black & White movie, some gray... like an old newsreel.
The Black Out had been the year before. Sid was walking down St. Mark's Place - and getting himself into trouble with Nancy. You started to hear Kraftwerk's "Trans Europe Express" coming out of cars on the LES,
The Clash came over, we saw Bauhaus play first NY show, The Stranglers raged through widn created by giant fans onstage at Second Ave. Theatre. DNA, NON, The Pop Group and New Order's first US show down at TR3, Ultravox with John Foxx & Robin Simon on the "Slow Motion" tour
How good do you know the Belgium scene?
Somewhat well. Enjoyed Neon Judgement's Kid Shyleen a friend- turned me onto A Man Ain't No Man When A Man Ain't Got No Horse, Man (1987)
Are there some bands you would love to work or play with (from our country)?
I don't know.... hmmm. I am sure there are but I haven't focused on it : ). I did come to like Belgium in general after playing in Ghent 2005 and Eupen 2011 ( with Mea Kusma ).
I would like to play Antwerp as I like its feel while visiting first time 2005, my wife is into some of those classic designers like Martin Margiela, staying in White Rooms.
We have never played in Brussels, so Fantastique Nights will be the first time. Frederic has been asking for Ike Yard ever since we reformed before doing Nord, this time it could be arranged. Black rain is also playing Brussels, 10/6 at Renold, the Atelier of our friends Different Fountains.
How do you look back at the European tour and coming to our country for the first time?
When DCC and IKE YARD were both releasing again and playing out a bit, we found Zoobooking in France who got us European shows starting in 2005 Venice Bienalle- Paris- Toulouse w The Bug. DCC continued with shows in Amiens White Nights 2006 & IKE YARD played Lyon Nuits Sonares 2007, but IKE YARD has never played UK or anywhere else!
We only played about 10 shows in the 1980's , so this tour is the best chance ever to catch the sound live.
I think it's all very clear: you all have a good reason to get a taste of IKE YARD, in Brussels: 22/09/2012!
Filip VAN MUYLEM
05/09/2012
---