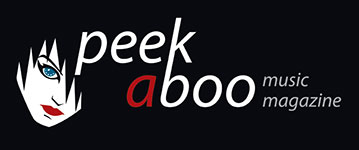 like this interview
---
X-MARKS THE PEDWALK
I'm proud of Inner Zone Journey and The Sun, The Cold And My Underwater Fear. Both albums mark a new area. I really like all the tracks, as they are a very emotional and close encounter with a special part of my mind
29/08/2012, Jurgen VANVLASSELAER
---
One of the biggest names in the electronic scene of the 90's was X- Marks The Pedwalk for sure. Classics such as The Trap, Danger, I See You, Maximum Pace, Facer etc..don't need an introduction and did well on the dancefloors. After a silence of 14 years they released the fantastic Inner Zone Journey in 2010 and luckily they didn't wait another 14 years to release their new album. On the 14th of September, The Sun, The Cold And My Underwater Fear (Infacted Recordings) will see daylight and it will be the longest X- Marks The Pedwalk release ever! No need to say that it sounds fantastic! Peek-a-boo had a talk with the mastermind himself André Schmechta aka Sevren Ni-Arb:
Welcome André. Can you give us a brief history on how it all started with X-Marks The Pedwalk ?
Sevren Ni-Arb: In 1987 I decided to found a music-project together with a school mate called Scarecrow. We signed a contract at the well-known Technodrome International Label. In 1988 the first single Black Door was released – it was very successful. Label manager Talla 2XLC decided to found a new record company – Zoth Ommog - and Scarecrow were asked to sign to it. That caused some legal effects and Scarecrow had to change the band name. That was the beginning of X-Marks The Pedwalk.
Where does the name come from and what does it mean ?
Sevren Ni-Arb: We found the name in an interesting book by Stephen King called Dance Macabre, where Stephen King mentioned a horror-story by the science-fiction author Fritz Leiber: X-Marks The Pedwalk. It´s a satirical story that describes the beginnings of a war between pedestrians and motorists.
In the beginning you were heavily influenced by the Canadian school: Front Line Assembly, Skinny Puppy, etc..but are there less obvious bands that had a big influence on X-MTP in those days?
Sevren Ni-Arb: Yes, that´s right, Skinny Puppy and Front Line Assembly were one of my favourite bands for a long time. But I remember when, in the 80´s, a new music style called Neue Deutsche Welle came up in Germany with some very interesting and exceptional bands. I was fascinated in bands like Fehlfarben, Propaganda, D.A.F. and Kraftwerk, while the famous Depeche Mode also started their big career in Germany. Generally in that time I very liked monotonic sequences, industrial sounds and atmospheric soundscapes. Beside the bands you mentioned there were really a lot of interesting and good sounding bands that came up nearly day by day– I really can´t remember them all. But I spontaneously remember Poesie Noire e.g. – listen to Verge Of Tears (1987), still fascinating or Twice A Man – loved their Works On Yellow. And of course there were some stranger bands like à;Grumh… or I Start Counting. But I wouldn´t say that they had really big influences on my work, cause with every release I wanted to create my own music style and focused on my own way of producing.
Your first release was the Back Door 12" under the alias Scarecrow released in 1989. That means you've already been making music for nearly 25 years. Was it more fun making music in those days or do you prefer making music in 2012?
Sevren Ni-Arb:Oh, I really prefer making music in 2012 – even if I have less time to invest.
In the 80's-90's most of the bands released demo tapes before they actually got signed. So I was wondering, are there any X-MTP tapes around?
Sevren Ni-Arb: Yes, I remember that we produced - beside the one demo tape to get signed with Scarecrow - some further tapes in the early phase of X-MTP – but not as an "official" release, just to give our label a first idea of new stuff. Later when I built my T.G.I.F. studios I directly produced the complete master without any demo. I only produced rough versions of tracks for me to select the right tracks for the particular album. So nobody but me listened to early stages of production. Unfortunately there are no usable tapes from this time left.
André, being in a band with your brother and your wife, what are the positive and the negative sides of that?
Sevren Ni-Arb: The positive side: We know each other and so we can do and tell everything that is important to reach the aim.The negative side: We know each other and so we can do and tell everything that is important to reach the aim. ;-)
How does an X-MTP track come to live? Who does what in the process?
Sevren Ni-Arb: From the beginning of X-MTP I´ve been the songwriter and producer of all X-MTP tracks and responsible for the musical, visual and contentual concept. The sound-design is very important for me, so I often start with creating sounds, noises a certain sequence or whatever. That takes some time to get into a first real flow, to get a specific and exceptual feeling. Then I start creating first vocal structures to get an idea of the main theme – even intentual. After that I have a kind of basics for the long way of production – working out sounds, sequences, melodies, effects, vocals... whatever. And frequently during production the song changed to something completely different. Where it is important and appropriate, in my view, Estefanía (Mrs Sevren Ni-Arb) gets a role in certain tracks. More than ever, she gets involved in the creative process.
Over the years you have written several classics.The Trap, Danger, Abattoir, Maximum Pace, Facer, Seventeen to name but a few. But which track are you the most proud of and why?
Sevren Ni-Arb: That´s not easy to answer and I think I can´t name a specific track. Sure, the tracks you mentioned are real milestones – even in the genre - but I think a song like W.I.T.I.A.K. from the album Drawback has shown a completely new side of X-MTP and embedded Estefanía as an important permanent feature of X-MTP. But actually I´m proud of Inner Zone Journey and The Sun, The Cold And My Underwater Fear. Both albums mark a new area – and I really like each of the tracks, as they are a very emotional and close encounter with a special part of my mind.
I always saw you guys as the founders of futurepop. I think Maximum Pace was the first futurepop track ever written. Or am I wrong here? ;-)
Sevren Ni-Arb: I´m sorry, but you are wrong ;-) It´s Facer!
A big plus in X-MTP, for me, are the female vocals of Estefanía. Missing Light, W.I.T.I.A.K., Drawback, etc…they all get an extra touch with her vocals. When do you know that a certain track needs Estefanía vocals?
Sevren Ni-Arb: Yes, thanks! The first vocal appearance with Estefanía was just a vocal experiment in the studio – just to see what happened. And I remember when we started a telephone call for the track Insight on the album The Killing Had Begun to get this genuine effect. Actually it depends on the track – content wise and musically. I can feel when a track needs the timbre of her voice to strengthen the emotional way of the song and to complete the color of sounds. Sometimes I want to form a contrast or I just want to add a nuance to my voice – so it´s more like an effect.
André, your voice has changed over the years, which is normal I guess. It's like you're using your voice 'better' than in the old days. Or is it a technical matter?
Sevren Ni-Arb: In contrast to former releases today I start with first vocal structures in a very early stage of the composition and arrangement of each track – so the vocals mark the basic theme of the track. And during the complete creative process the vocals are a permanent part of it, like an instrument, getting changed step by step – growing with the composition. I even try out more to experience new possibilities. And yes it is also a technical matter. I really invest a lot of time for the final production of the vocals: re-sampling, fx, overlays, polyphonic arrangements and so on.
A few weeks ago I was driving on the motorway. It was a very sunny day, no clouds and on a certain moment I passed a big working wind farm and Sweep Hand (from the Drawback album) was playing. It was a fantastic feeling because sound and vision blended in perfectly. So I was wondering if certain tracks were ever used in a soundtrack, because I think you have plenty of tracks that are perfect for it.
Sevren Ni-Arb: Thanks for the compliment. Sometimes I wish I could produce a video for each of my songs. I really love the "visual" side of music. But as far as I know, there is no X-MTP song used in any soundtrack. Maybe sometimes there is an attractive opportunity to start the adventure of producing a complete soundtrack – well, I think I can´t withstand this temptation.
Between Drawback (1996) and Inner Zone Journey (2010) is a gap of 14 years.(the compilation Experiences (2003) doesn't count) How come? And did you keep making music all those years?
Sevren Ni-Arb: Yes, the end of my music career marked the X-MTP album Drawback. Even when I expanded the T.G.I.F.-Studios my plans for a new profession became more important. The magic of music was gone, because of different circumstances. But there was the day I made a clear decision. I changed my profession and ended my music career in 1997 and sold the T.G.I.F.-studios completely in 1999.
Most comeback albums are barely as good as the previous work of a band, but Inner Zone Journey was again spot on. Were the reactions of the audience and press as good as you hoped they would be?
Sevren Ni-Arb: Inner Zone Journey of course was dominated by the "spectacular" fact that we are back! This fact has aroused memories and hopes by our worldwide fans. And anyone who has studied our discography will know that I changed the sound of X-MTP significant and sometimes drastic over the time. Accordingly the expectations to new music by X-MTP were really different. There were again enthusiastic and euphoric opinions on Inner Zone Journey (and the press recorded the album with lots of praise, too). Some people have sought in the past rather more and hoped for a revival of the very early X-MTP. For us a clear message: We are back - as you know us: different, pointing the way, without even close to fit in a drawer!
Luckily we don't have to wait another 14 years for your next release. The new album The Sun, The Cold And My Underwater Fear will be released on the 14th of September on Infacted Recordings. What may we expect?
Sevren Ni-Arb: 13 tracks with more than 65 min. of pure electronic music. It´s the longest X-MTP album – but with quality ;-).The Sun , The Cold And My Underwater Fear has once again become significantly more diverse and complex than Inner Zone Journey. Content wise it´s very close to Inner Zone Journey, but with a different emotional context. The new album is by far the most complex and diverse album by X-MTP. A main aspect of the creative process is the sound design. I want the listener to experience different worlds of sound and to feel the emotional significance of the tracks - but I also want the listeners to interpret the meaning for themselves. I play on the new album even more with opposites: warm synths, rough fragile sound patterns, driving beats... Some tracks - such as the eight-minute long Don´t Lie To Me - develop completely different atmospheres within a track, I enjoy this kind of dramatic structure, because it´s surprising and creating additional depth. I think the new album is more dark than the previous one Inner Zone Journey and you can feel our electro-industrial roots.
Will one of the tracks be released as a CD single as well?
Sevren Ni-Arb: No, there are no plans for a CD single.
The cover shows a very cool picture of an underwater statue. Where is it situated?
Sevren Ni-Arb: It´s the Christ Statue at Key Largo. During the creative process for the new artwork I searched for THE key visual that fits perfect to the title of the album and the sound, too. The Christ Statue at Key Largo works wonderfully for me - especially at this angle.
I don't think X-MTP performed a lot live in the past. And even with the latest album you only performed once (at the Wave Gothic Treffen in Germany) if I am correct. Why don't we see X-MTP more on stage?
Sevren Ni-Arb: I´m managing director of two companies with offices in Berlin, Hamburg and Münster – and there is also my family. So it´s hard to reserve time to plan and play concerts – not to mention a tour.
Is it the intension to perform a bit more with the new album? A Belgian gig maybe?
Sevren Ni-Arb: In the next weeks we want to decide if there will be any shows with the new album.
Next to X-MTP you always had several excellent side projects. Pax, A-Head, Hyperdex-1-Sect , Ringtailed Snorter etc.. Can we expect some new material from one of those projects or are they all dead and buried?
Sevren Ni-Arb: Never say never, but the chances are very small that there will be some new material. But this year I started my new project SN-A - The combination of letters stands for Sevren Ni-Arb and I produced my first two songs Transmission 01-001-1 and Transmission 350-100-2 – both songs came up also with a video. I plan to release a complete SN-A album in 2013.
What are the future plans for X-MTP?
Sevren Ni-Arb: Well, we will see. I´m very happy with the new album and now I´m curious about the feedback. Two albums since our comeback in 2009 – I think that´s more than we could've expected – could we? ;-) I´m sure it will go on with X-MTP. But no details yet.
A Final word?
Thanks for the interview and thanks to our fans in Belgium.
Thank you very much for your time, all the best with the latest album and I really hope we can see X-MTP on stage again!
http://www.facebook.com/xmarksthepedwalk
http://twitter.com/xmtp_sevren
Jurgen VANVLASSELAER
29/08/2012
---