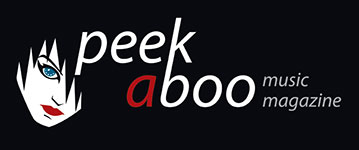 like this interview
---
LIGHTS OF EUPHORIA
...becoming a father, aging and all that, has given me a broader pallet of experiences to write about
30/07/2012, Jurgen VANVLASSELAER
---
After a silence of 7 years, my favourite Danish - German outfit, Lights Of Euphoria are finally back with a new EP. A new album and gigs are to follow, so Peek-A-Boo took the opportunity to catch up with the ever friendly duo Torben and Jimmy for a chat.
Hi guys, let's start at the beginning. Lights Of Euphoria was intended as a single song project, but the track Subjection with Claus Larsen of Leæther Strip on vocals was quite successful. Why was it intended as a single song project in the first place?
Torben: At first it was made "for fun" and suddenly ended up at the Body Rapture Compilation Vol. 2 (Zoth Ommog). Some sort of starting point for the "band". Indeed the song got really successfull and became a real club anthem in the early days of the EBM movement.
Believe it or not, it's been 20 years since the birth of your first baby Violent World. How do you look back on it?
Jimmy: It is wild to think that so many years has passed. I was 20 years old at that time, and I was in my Danish band Godheads, and did some work for the record company Hard Records at that time, designing covers for them. And I got the job to design the Violent World mcd, so this was my first meeting with Lights of Euphoria and I had no clue, as to how involved I would become. But it has been a pleasant journey for me, and I really love that Lights Of Euphoria have given me the opportunity to meet so many wonderful people, and see so many great countries.
Torben: Unbelievable! Time passes by... 20 years is a long time in which we've had loads of fun while being on the road with Lights Of Euphoria playing shows all over the planet! What was once "planned" as a one off release actually became a band! And Jimmy became a friend, so I AM HAPPY how everything turned out!
Are Godheads still alive and kicking or has that door been closed for good?
Jimmy: Nope dead and long gone :-) I also did a solo EP Follow Your Leader in 2008 under the name Mirrorman . It was an online release ONLY.
Jimmy did the vocals on Face Of God, from the first album Brainstorm. Was that the induction for him into Lights Of Euphoria?
Jimmy: That was my very first time indeed. I actually don't know why Torben chose to ask me to be a more permanent singer...ha! ha!
Torben: Well, it was an introduction by Christian Rosen (Hard Records), who mentioned Jimmy to me as a nice & talented vocalist while I was staying at his house during a visit to Denmark. We met, we talked and I did send him a song :-) easy!
Torben, although Jimmy is the main vocalist in Lights Of Euphoria, you still like to work with lots of guest vocalists. How do you decide if a certain track needs Jimmy's vocals or guest vocals?
Torben: Jimmy became more and more important to Lights Of Euphoria because he took over the live performance as the main singer on all songs. So the logical consequence was to give him more and more "responsibility" inside the band, which I did :-) These days he actually IS the singer, not only a guest but a steady member! We might work with other vocalists from time to time but always with Jimmy as the driving force.
Jimmy, don't you get annoyed when Torben writes a fantastic tune and picks someone else to do the vocals?
Jimmy: Well of course you would love all the good tunes to come to yourself, but as long as he is not replacing me, then it suits me perfectly. I'm just happy if the result is great and especially if it is a good song for live, so I still get to put my twist on it. (smiling)
How do you write a Lights Of Euphoria track? I presume the music comes first.
Jimmy: For many years Torben did all the tracks, and I just added vocals after the songs where finished. On the Voices album we did work together in the studio and did tracks together for the first time. And I think the result was great. The only problem for the last 8 years has been time. Both Torben and I are now fathers and we both have had lots of other kinds of work to do. And I believe the distance between us, has made it a tiny bit more difficult, I sometimes wish we lived next to each other so we could work in the same studio. But now I've got my own here in Denmark, and the last two CD's with new material have mainly been produced in my studio in Denmark, and Torben got to ad a bit of his touch later on in the process.
Torben: Nothing to add here :-) Jimmy explained it quite nicely!
You've already worked with lots of great guests, Ronan Harris (VNV Nation), Kay Härtel (Supreme Court), Henrik Iversen (NamNamBulu) etc., but I am pretty sure you still have plenty of people on your wish list.
Jimmy: Ohh I have a few in mind, but I can't say. You know once you tell what you wish for, it won't come true :-)
Torben: Yes, we have but as Jimmy said, that's our "dirty little secret" :-)
Jimmy, can you tell us something about your lyrics? Is there much difference between writing lyrics for Godheads than for Lights Of Euphoria? Or does it start from similar ideas and subjects?
Jimmy: Well the age changed my lyrics quite a lot. I had an experience back in 1992 where I was in Chile and was wrongly accused of smuggling drugs, and it resulted in 5 days in the hands of the sadistic police in Chile, in South America. Days of questioning, spiced up with electro torture and some beating, put my life into perspective. And lots of the early lyrics for Godheads and early Lights Of Euphoria were about isolation, sex, hate and anger, where today it's pretty much the same subjects, but becoming a father, aging and all that, has given me a broader pallet of experiences to write about.:-)
After a silence of 7 years you are ready to release a new EP. Why did it take so long?
Jimmy: Work, Kids, more work,..(smiling)
Torben: Work, Kids, more work, even more work...(smiling)... but hey, we also released Subjection as part of the classics series (on Infacted Recordings) and re-released the whole back catalogue on digital. On top we played some well chosen concerts such as Kinetik , Zoth Ommog Festival, Nordstern or the lovely festival appearance at Industrial Boom (Budapest). Besides this I also started Binary Park a band together with Alfred Gregl & Huw Jones.
Who can we welcome this time as a guest vocalist? Or is Jimmy doing all the vocals?
Jimmy: Solo mio...ha! ha! Even on the remake of the old floor filler Give me You, originally sung by Henrik Jensen from Danish electroband Neotek.
The EP is just out if I am correct. I presume a full album is in the pipeline as well?
Jimmy: You are spot on... work in progress :-)
Torben: Working our asses off to get this album done :-)
You presented the new EP last weekend on the Nordstern Festival in Hamburg, Germany. Was it well received?
Jimmy: We've played the song Schwarze Sonne a few times.The first time was at Kinetik festival in Canada 2 years ago, and we knew right away it would do well :-) And I think the people in Hamburg enjoyed it too.
Torben: We did blow the roof :-)
Torben, you are a busy bee. Not only with Lights Of Euphoria, you are also a live member of Suicide Commando and you have your own label (Infacted Recordings). What's the most fun thing to do?
Torben: Well, to be honest, my daughter! Followed up by all the musical activities, it's my life & my passion!
Any new acts you've signed that we should look out for?
Torben: Yes! Quite a bunch! Torul, ES23, Aircrash Bureau, Robotiko Rejecto, Selene Riot, just to name a few!
You also briefly ran the well known cult label Zoth Ommog. You once told me that your experience with the founder of that label Talla 2XLC (from Bigod 20 etc.) wasn't really positive. What happened precisely?
Torben: Well, THIS is a really long story and PAST for me. Zoth Ommog/Music Research gave me good times and Talla gave me the chance to start in the business, for which I was really thankfull. At the end I was really disappointed in the way he did treat me. I have no hard feelings towards him anymore but am still a bit disappointed that he never got the courage to get in contact again and at least offer an excuse for the way he behaved back some 12 years ago... well...
What may we expect in the Lights Of Euphoria future?
Jimmy: More music, more shows....
Last question is for Torben… will Werder Bremen be the Deutscher Meister again in 2012/2013 in the Bundesliga? Cause it's been a while hé :-)
Torben: Good one :-) Well, I don't think so to be honest, but I hope we can play a good tournament this year since my team did get some cool, young new players to kick the shit out of the league :-) We'll try to get into the european ranges again! Fingers crossed :-)
Thank you very much for the answers and I hope to catch a Lights Of Euphoria show soon, cause it's been a while ;-)
Jurgen VANVLASSELAER
30/07/2012
---