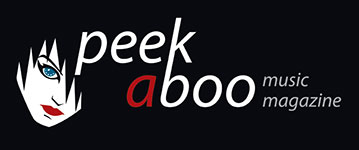 like this interview
---
A.A.A.K.
There was a constant external ambiance of drills, road digging and heavy machinery that leaked through into some of the songs - it really is a buildingscape set of beats.
03/07/2012, Fred GADGET
photos: © MarquisπX
---
As Able As Kane also know as A.A.A.K. successfully played last year's BodyBeats fest & Bimfest 2011 and managed to surprise friend and foe with their highly energetic live show and impressive 'different' sound. Today they present us 'Totalitarian Tip-Toe' the first real, newly recorded and composed studio album since 1992. A good reason to ask these chaps from Manchester what's up!

What can you tell us about the new A.A.A.K. album?
The whole album has a theme of change and evolution about it. The obvious changes in the band, with new members and 18 years of separation; the changes in the music scene; the changes in geographic environment that we were experiencing during recording and changes in the technology that we now have to write our songs. We were very keen to try and develop our 'buildingscape beat' style into something that fits well and hopefully innovates in 2012.
It was in a way quite fortunate that a brand new road was being constructed right outside of the the studio we work in during the recording of the album. There was a constant external ambience of drills, road digging and heavy machinery that leaked through into some of the songs - it really is a buildingscape set of beats.
Why did you call your new album Totalitarian Tip-Toe?
I stumbled upon the term Totalitarian Tip-Toe whilst on the internet one day. It is a term used by conspiracy theorists and describes a method of implementing a huge change in people's environment without them realizing what is happening. This is achieved by making lots and lots of small changes, all seemingly unlinked, which ultimately cause the massive change required - it seemed an ideal phrase to describe what was happening within As Able As Kane.
I personally like the fact that the overall sound of A.A.A.K. always felt different than the standard European EBM sound. With this new album 'Totalitarian Tip-Toe' you seem to have bent the 'general E.B.M. rules' even more, and with success … How did that happen?
When we first returned to the scene in 2009/2010 we were surprised and a little disappointed to see that the EBM scene had become such a small niche genre. Being based in the U.K, where the scene is even smaller we had a misconception that it was thriving on mainland Europe. Once we realized that this is not the case, we quickly decided that we needed to emphasize the difference between ourselves and the more traditional EBM sound and return to our own early style that still embraced the use of guitars.
I noticed A.A.A.K. enlisted two extra band musicians, why did you give up the easy duo set-up?
From a live point of view I've always struggled to find 2 piece outfits visually exciting, especially when one of you is stuck behind a table full of gadgets, and as much as projected images enhance many a live show these days, we still believe in the ideal of having live musicians performing to create a unique concert experience with the energy emitting from the performers on the stage.
How much are the new band members Neil and Tamsin responsible for the overall fresh sound of the new album?
Neil and Tamsin have therefore added massively to the sound of the album, they're both adding something that neither Paul or I could possibly add - Tamsin adds a hint of softness amongst the industrial backdrop and Neil is a far better guitarist than I will ever be, so his riffs are far beyond where I would have taken the guitar parts.
Thanks for your time!
Fred GADGET
03/07/2012
---