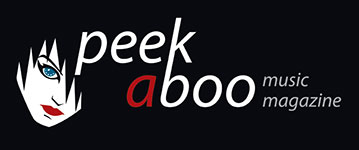 like this interview
---
NOSFERATU
Gothrock needs a kick up the arse!
16/06/2012, Chris KONINGS
---
Nosferatu is an English gothic rock band formed in March 1988 by Damien DeVille, Vlad Janicek, and Sapphire Aurora. Nosferatu have the credibility and good fortune of being one of the few UK-based gothic rock bands to receive chart success both in the UK and Germany. The group has had numerous member changes. Damien DeVille is the only member to have been in the band all through its 24 year history, and he is currently writing a book about Nosferatu. Nosferatu released their latest album 'Wonderland' on March 7, 2011. Here is the interview we had with Louis DeWray, the singer of the band.

Hi all, can you introduce the band for our readers?
Nosferatu are Damien Deville on guitars, Stefan Diablo on bass, Belle Star on drums and me on vocals.
You've played many times in Belgium: in '94 you played at the Steeple in Waregem, a few
years ago at the Gothic Festival. You must like it here!
Waregem is such a beautiful city. We particularly love the sprawling concrete and steel and the air of urban menace.
Do you usually take the opportunity to do some sightseeing?
There not usually much time to do sightseeing when we play concerts. I love to find good vegan restaurants.
Since 2000 there haven't been many records by Nosferatu. Do you feel gothrock is receiving less
interest? As opposed to electronic music?
Probably. Gothrock needs a kick up the arse.
How was it, making your latest album "Wonderland"? In the credits there seem to be a lot more artists involved so it must have been different?
Making "Wonderland" was a fantastic experience. Everyone involved in the recording has at some point been a member of the band. We"re all been friends for years.
With more musicians, did you need to hold the reigns tight? (so to speak)
Damien and I produced and engineered the record – so it was pretty easy to keep control over all the parts.
The production is of a very high level, is that part of the reason you worked on the album for 7 years?
The production came out really well, didn't it! I'm really happy with how "Wonderland" sounds. It took a long time because I thought it was important to feel like a proper band again, before we started the final recordings. We needed to play some concerts and decide on the final line-up first.
Which modern bands do you like? Not only in the goth genre but mainstream as well?
I like Glasvegas and Ringo DeathStarr at the moment. There's not much gothic music I've heard recently that I really like.
Many thanks for the interview!
Chris KONINGS
16/06/2012
---