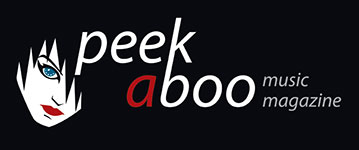 like this interview
---
JACQUY BITCH
Jacquy Bitch is more and more a band and a concept
19/05/2012, Filip VAN MUYLEM
---
Jacquy Bitch is an institutution on his own, always ready to rock and shock... It's more than meets the eye...
First a question that gets lost a lot: why this artist name?
Well, I was looking for a band's name just after the end of Neva. My real name is Jacquy, on stage or out of stage, I've just added Bitch to do a bit of provocation. In any case, this band sounds great and fun!
Why did you leave Neva behind, which was more alternative than the current band (phonetic language, mime on stage …)?
Neva's concept is the same than Jacquy Bitch's concept but I was not allowed to keep the band name founded by three musicians: Bob, Eric and myself. I always use the same substitute language and mime on stage. Something is sure, we stopped Neva because we did not agree about the line up. I really wanted guitars in my song and more real drums. It wasn't possible to negotiate that's why we stopped Neva. But I'm still in touch with my old friends…
You seem to be more a Marilyn Manson versus Bauhaus adept nowadays or am I wrong (before it was more Alice Cooper and co)?
I would be a human mix between Gavin Friday and Rozz Williams, lol. That's why I'm always looking for my way between batcave and deathrock to create a kind of Batrock or Deathcave… With my latest album "When walls cry", journalists and fans say that's I've found the magical recipe…
With Stories from the old years you decided to return to your Gothic roots, tell us more about it?
People said, I've been back to my roots with When Walls Cry because, after trying a new style (less samples, more guitars), I decided to play more with old school sounds like in Neva. With When Walls Cry, I keep all the samplers and I add a real drum kit to be more "groovy" and give a deep sound on stage.
You sing a lot in French, isn't that a disadvantage to get a more international career?
I've never used French on stage. I've created my own substitute language in the 70's and I'm still using it. This language is universal and theatrical that's why I can play wherever I want. And I play more out of France than in France to be honest : Italy, Spain, Belgium, Germany, UK, Poland. Lithuania was my very last appearance.
You partner in crime is also an artist …?
My partner? My girlfriend? My band? My manager? My label? Who? All my staff is from the scene and I do love them to stay with me. When everything is well and when everything is getting wrong. We are family.
You describe yourself as a Calimero and yet the lyrics are sometimes hard and rude, like the music. How do you see that?
A Calimero? Lol. I'm more a dark clown. Life is not beautiful everyday for everyone on earth. I sing and create to exorcise this ugliness and to laugh about it before dying.
I have always known you as a man that gives a show, but lately it has more and more become: first the music and than the rest, a good move. How has it grown?
Jacquy Bitch is more and more a band and a concept. Around me, I have a wonderful line up which carries my music from my insane brain to an enlightened stage. Maybe you think, I'm just a man who gives a show, but If you see the band on stage, you will see a real band.
Who are your current hero's?
Without any hesitation, my hero right now is Gary Numan. I could give my dark soul to meet him on stage.
How do you see the French scene and more specifically St.-Quentin? I heard it's pretty hard to come out and play?
Saint-Quentin is in the countryside but with Alone Prod, my label located in Saint-Quentin, we did a hard work to find wonderful French bands not so far like Brotherhood of Pagans or Cheshire Cat the Bouncing. I have no real idea about the French scene but I know a couple of great musicians in France : more than Alone Prod's bands they are friends of mine and I can add wonderful people like Chrysalis Morass (the band after Eat your Make Up), Castrati, KatzKab, Crimson Muddle, Drama of the Spheres, Dead and Sexy, Jad Wio, Punish Yourself, Treponem Pal, Popoi Sdioh… all these bands are awesome and different.
You'll play soon in the expo of Kortrijk, which is a gigantic venue. How do you see it and will you do something special for the fans?
Well, I don't care if I play on a big or a small venue, I play for people. Everyone is important for me. But all my show are different. I even don't know now how I'll be dressed and which is the playlist.
If you would be able to invite somebody on stage from the Shadowplay Festival, who would it be, why and which song would you play?
As I said before my hero is Gary Numan right now but I'd be fucking pleased to do something with Gitane Demone.
What is coming up in the near future of Jacquy Bitch?
Now, we are working on the new album and are getting ready to play in Spain, Belgium, Poland and Germany.
Nice, I hope Gitane Demone reads this and who knows …
Filip VAN MUYLEM
19/05/2012
---