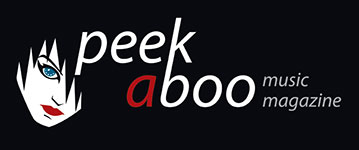 like this interview
---
AIMLESS DEVICE
We were a hard working band in the rehearsal room and in the studio, and we took our gigs very seriously. But in terms of promoting ourselves, we were absolute shite!
09/04/2012, Jurgen VANVLASSELAER
---
Last year Onderstroom Records came up with the fantastic idea to re-release, on CD, the whole discography of the Belgian outfit Aimless Device. We caught up with vocalist Bart Azijn who gave us a little overview of Aimless Device's career.
Welcome Bart. So, how did it all start? When was Aimless Device born?
Back in the really early eighties, my mate Edgar and I – who were in school together – decided to buy synthesizers with the money we earned on a holiday job. He bought a Korg MS20, I got a Roland SH2 and a delay. For a couple of months our little project was going nowhere, until we could lay our hands on a sequencer (for the gear geeks out there: a Roland CSQ100) and a TR909 drum machine (one of the first in this country!). Suddenly things clicked, and there was a first song, called Hyena. With a first version of that track on tape, we convinced Patric M, guitarist of the recently split Ze Sprüdls and frequenter of the same local in Leuven, to join us: both Edgar and myself were non-musicians, and Patric looked like the real thing to us. I mean: this guy had two electric guitars, a bass, and a Moog Prodigy! We already knew Ludo Camberlin as well, through A Blaze Colour, so when he proposed to record this track properly, in his own little studio, we jumped at the chance. Five months later, we were in Ludo's new studio in Brussels, recording Hard To Be Nice.
Were you in other projects before Aimless Device?
Well, yes and no. I'd been in a couple of bands before, but they were all pretty awful. I lived and breathed music, though, to the point that everything – school results, girls even – was of secondary interest. So there was no way I would not be in a proper band someday. Well, that was my conviction, at least.
The complete discography of Aimless Device was finally re-released on Onderstroom Records last year. It occurred to me that all the tracks still sound great in 2012, there's not a single bad track on it. Were you happy with that compilation?
Very. And not only because the tracks sounded great, although I do feel, as I explained in the liner notes, that some of them did not age that well. But also because of the genuine love for the music Pieter Eykens of Onderstroom Records (http://www.onderstroomrecords.net) displayed. He's in it for the real deal, that's my firm conviction. Plus, he offered us the chance to include one of our songs from the vault. So, for us, it became a chance to put together a final artefact that would sum up our brief 'career' – note the apostrophes! – in a proper, dignified way. So a big hats off to Pieter for that one. As for the tracks themselves, I must say that some of them make me cringe a bit, especially those where the lyrics take a rather misogynistic turn. I know for myself that it was never my intention to take that road, but in hindsight, I do feel that some of the words were ill-chosen. Still, that must have been how I felt at the time, and as I was full of piss and vinegar (yeah, I know! The name… It adds up!), it made sense, I guess.
That song you mentioned from the Aimless Device vault is Cry. Was that recorded after the Mud In Your Eye 12"? Was it the intention to release this on the next Aimless Device record, which sadly never came?
Yes. After Mud In Your Eye, Ferre Baelen, who was our bass player at the time, left the band to pursue a career in acid house. There was certainly no bad blood between us, and we whole-heartedly wished him luck, but I think the blow of him leaving was harder than we realised ourselves at the time.
One track that's not on that compilation: The Flame. How come? Cause it can be found on one of the Mad In Belgium compilation tapes. It is, as far as I know, the only track that didn't make it.
We did think about it, but The Flame being a cover version of an Annabel Lamb song, it would have been a financial burden for Onderstroom Records, so we decided against it. And to be fair, I'm not really that happy with that track. Especially the singing is mediocre. So to not include it on the CD was not at all a painful decision for us.
Are there Aimless Device tracks that were ready to be released, but never saw the light of day?
Not really, apart from a few tracks from those last sessions. Maybe I'll put them up on a myspace account someday. Already today, some live tracks and weird stuff can be found on http://www.myspace.com/aimlessdevicetheband
I had the privilege to see a few excellent Aimless Device concerts in the 80's. I always wondered why you never reached a wider audience? You definitely could have achieved a similar status to that of The Neon Judgement for instance. Any idea why this never happened? Was it because you were on a small label or just bad luck?
I think there's a number of reasons; first, it has to be said that a band like The Neon Judgement really had a sound of their own that was really bang in tune with the Zeitgeist at the time, whereas Aimless Device were a bit more eclectic. And we were also, in all fairness, less driven. It's the old cliché, you know, thinking that "the music will speak for itself" once it's released. Well, it doesn't. We were a hard working band in the rehearsal room and in the studio, and we took our gigs very seriously. But in terms of promoting ourselves, we were absolute shite! Of course, being on a small label had its drawbacks: Ludo did the best he could with the means available, but it was all very DIY. But we were fine with that, really. It suited our laziness!
I recently had a closer look at your lyrics. Most of them are about relationships in one way or another and are quite dark. It also seems like put lots of effort into them. How important were they for you?
Unbelievably important; I've always been a lyrics man – before starting Aimless Device, I was already writing for Ludo's band, A Blaze Colour – and my influences were also mostly lyric-driven musicians: Peter Hammill, Howard Devoto, Nick Cave, Richard Butler, Ian Curtis, Frank Tovey, Roy Harper, John Cale, Jacques Brel, David Bowie, Johnny Rotten, Joey Ramone (anyone who says Joey was not a great lyric writer gets on my moron list immediately!). On top of that, I was studying Dutch and English at the time, which only fired up my interest in poetry and literature in general. And sure, there was darkness – on a personal level, I was going through some rough times, but there was also a lot of humour there. Although that was a bit dark at times too, I suppose. Songs like Break A Leg or Up In The Plane; I thought they were quite funny, really… in a Quentin Tarantino way!
Maybe difficult to answer, but which Aimless Device phrase or lyric are you the most proud of, and why?
Very difficult. But if you're stuck in a stifling relationship that was based on the wrong reasons anyway: "You're wearing glue tonight and smoke gets in your lies" sums it up nicely. Actually, Two's A Crowd is one of my favourites. And I still think it should have been the A-side (the grumpy old man mumbled)… But there were others as well, of course: Waterloo Bound, Hyena, No Heroes, The Fuck, Fat Men's Bread. Let's just say I always tried to give it my best, and some came out better than others.
You did several gigs in Europe as well, if I am not mistaken. You even had cult status in Spain, where the mini LP Hard To Be Nice got released on CD in the 90's. Did you ever play there?
Yes, we did, and it was amazing. At the time, there were these huge alternative clubs there, so we played there for up to 2000 people. But afterwards, our booking office kind of ruined it for us; we came back from Spain all smiles: huge gigs, great success, great time overall. So when a phone call came for a second tour, the agency went into Soprano mode, and doubled the asking price, at which point they got a huge middle finger from the Spanish promoter and we were blacklisted there. Sad, but there it is.
What was the weirdest place you ever performed?
Somewhere in Germany. I've forgotten where it was, exactly, but there were more musicians – it was a double bill with The Arch – than regular punters! The audience consisted of the bar tender and some friends of his. But we did a storm of a show, and they all went bonkers!
During those years there must have been several 'Spinal Tap' moments, can you tell us one?
Well, we never had a drummer, so that's the spontaneous combustion part taken care off, already. Never had Stonehenge props either, or amps that went up to eleven. On the other hand, crossing the German border was always a hassle. We knew that, so most of the time, Patric – who had short hair and looked almost normal – would sit in front of the van when nearing the border. At one time, I had fallen asleep in the back and, consequently, wasn't visible to people on the outside. That proved to be a good thing: the German border patrol was already signalling us to drive on. Just then, I awoke, and pulled myself up to look through the window to see where we were. At which point the border patrol decided against letting us through without a thorough search of the car.
It's not really much of a story, granted. But we were a boring troupe in rock 'n' roll terms: no drugs, no groupies, no uncooked vegetables. Apart from the occasional lettuce leaf. But only on Sundays!
Hyena was covered by German band God Is LSD, a project of Invincible Spirit mastermind Thomas Lüdke.. Have you ever heard that version and if so, what did you think of it?
I did, actually. Years ago, the legendary Jean from JJ Records told me a band had covered a song of ours, so I gave it a listen; I kinda liked it, but I was a bit disappointed as well, because they didn't really tear it apart. It was a heavier version of what we were doing, I felt: I think, I would have liked it more if they had shown less respect for the original version.
I don't know if you ever saw the Classic albums documentary about Primal Scream's 'Screamadelic'; one of the songs that started it off for them was a track called Loaded, which had, in fact, started as an Andy Weatherall remix of another song, I'm Losing More Than I Ever Had. But initially, his first remix was just a sort of pimped up version of the track itself. So when Andrew Innes of the band heard that, he shook his head and said "I want you to f***ing destroy it!" That's exactly how I feel about this version of Hyena. They were far too nice to it. But a hyena's an ugly beast, so...
How did it all end? When did you pull the plug on Aimless Device?
After Ferre Baelen left, we soldiered on for a while with the rhythm section of The Masai, who had recently split up, and started writing songs for a new record, but our heart wasn't in it as it had been before. And it showed; we had to throw away a lot of material because it didn't live up to our own standards. Not lyrically, not musically. On top of that, around the same time, Ludo decided to fold the label because of some financial setbacks, so there we were: no label, no inspiration, no money, too many useless arguments. So, after a while, there seemed little point in going on for Patric and myself, if we wanted to keep our friendship intact. So we decided to throw in the towel. And we're still friends today, so that's a bonus point!
Are there plans for a reunion one day? I still know many fans, who never had the opportunity to see you live?
No. Definitely not. Not only has Patric stopped playing altogether, but we also both agree that, proud as we are of what we've done in the past, it's still the past. Now, don't get me wrong: I will never, ever condemn bands who get back together to either relive some moments they've had before, or maybe earn some money they were entitled to anyway but never got in the days back when. All bands that get back together have their own reasons, and each of those reasons can be as valid as the next one. But for us… We can't find one! And if that's the case, getting back together would be based on a lie, and that's never a good thing. So no.
Are you still making music these days? If so, can we purchase that material one way or another?
Yes, I am. I'm writing songs with Geert Corbeels, who used to play keyboards in Men2nd, and who also formed De Legende with Elvis Peeters from Aroma Di Amore. Geert and I have been friends for many years, and we've been doing things together for a long time, too, but we've always kept what we're doing a bit to ourselves. So no records, yet! We do have a myspace, though, on http://www.myspace.com/weirduncles , where you can find some rough demos. The project is called Weird Uncle, because that's what we are, now: two blokes of about fifty who still fool around with synths and rhythm machines. Actually, the name comes from an article in the NME, years ago. It was a piece on some singer-songwriter whose name escapes me now, where the journo made a reference to Peter Hammill, the singer from Van Der Graaf Generator – one of my all-time favourite bands. When referring to Hammill, he added, between brackets: (ask your weird uncle). When I read that, I jumped up and punched the air; "Allright! I'm a weird uncle now. Official!"
That being said: we really would like to make a record some day. And maybe try to do some gigs as well. Who knows what the future holds?
Final word, how would you describe your Aimless Device trip?
Well, in the CD booklet, I talked about "a tremendous rollercoaster ride and a lot of laughs". And that's exactly what it was. Could we have achieved more? Probably, if we'd had a better developed sense of urgency and ambition. But it was good, and the fact that there are still people today to whom our songs mean something, that's the most incredible thing of it all.
Thank you very much for your answers and hopefully we can see you on stage one day with Weird Uncle!
Jurgen VANVLASSELAER
09/04/2012
---