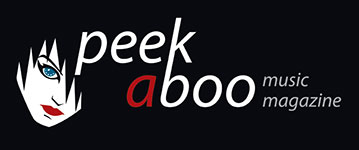 like this interview
---
18 SUMMERS
Contradictions and inconsistencies, that is what 18 Summers is about: in life and in the songs!
19/05/2012, Filip VAN MUYLEM
---
18 Summers has a new album (see review here), time to get Felix Flaucher on the line and have a nice chat. I must say it was really nice to talk with one of my heroes …
After leaving Silke Bischoff, you started 18 Summers, why did you choose this name?
It is a tribute to the youth. And it is a final farewell to Silke Bischoff. She died in 1988 at the age of 18 years and I did not want her to die a second time, even though I wanted to start something new.
I don't know the 'Chippewa Lake park' (referring to the new album). What is so special about it? I Think it's a real place? Is the sun so special over there or what happened?

The Chippewa Lake Park is an abandoned amusement park in Ohio, which closed its doors in 1978 after exactly 100 years. There were several rides, you could do boat trips on the lake and there was a ballroom, where you could shake a leg. I don`t like modern amusement parks and fairgrounds. But the sounds of a bygone era can inspire me and I would like to stroll in a straw hat, a walking stick and my girl in my arms through the park.
I'm wandering how you can train your voice on being so charismatic. Every time you sing it takes you really away from the reality? It's hard to come back!

Sometimes when I hear our own songs, I can't believe I am the one who sings. But when I stand before the microphone, I am always on the floor because it is not just a matter of feeling, to sing to the music. You have to be focused and precise in the recordings.
Freedom in art, in doing what you love to create … How far does it drive you and where do you find all these idea's?

I think in art, there may be no limits. We are daily subjected to constraints. We need to work, pay taxes, come to terms with the neighbors, and only rarely we can do what we want. Art can be an outlet to express your dreams and secret desires. And art can help to discover new perspectives.
The great thing is that you can make very dark songs, like when you wrote 'I don't love you anymore – (you'll die)' and very happy songs like 'Marry me', 'Love never dies' … Even on this new album … How do you manage?

I do not sit at my desk to develop a concept, what could be the content of the lyrics or the sound of the whole song. This all happens on a gut level and develops by itself in this or that direction. In my life, I often feel great, but I also can remember very dark times.
Sometimes you manage to bring happy, poppy sounds, but when you read the lyrics you almost get depressed, this twist is a typical tour de force, why do you do it? Do you want us to balance between both?

I like contradictions and inconsistencies, and often in real life nothing is quite as it seems at first glance. I write not aware of a dark or a happy song. But I think it's important not to fall asleep and therefore it can`t be wrong to be confused and still find something else than just beautiful melodies.
'Deep in your heart' sounds so happy and positive, but you sing 'Deep in your heart … you are crying' … A painful twist?

It is probably often the case that you are very familiar to someone. That you think you have found the love of your life. And one day the relationship tears apart and it's as if you are faced with a stranger.
Sometimes you do not want to admit that and still cling to it, as it once was. But it's over and I no longer believe in love "until death do us part."
But this is no reason to be sad. Each end is a chance for a fresh start and when the tears have dried you say to yourself: What kind of luck that it turned out this way.
On 'Underworld', you even use a computer voice to guide you … besides your own charismatic voice, a magic piano, an acoustic guitar, modern equipment with a lot of breaks and beats … and an almost heavenly backing … The story sounds like an awful fight or what is it really about?

Underworld is the song that perhaps reminds us the most of older Silke Bischoff titles. "No way to run, no way to hide, no way to escape the devil inside." The song does not tell a particular story, and everyone can find in it what he wants. Sometimes the lyrics serve only to create a certain mood, and an instruction manual on how it is to be understood is not necessary.
What would you do with a real 'dream machine', referring of course to the song?
Sometimes I wish actually to be someone else and start over again. It's not that I regret anything in life. Or that I'm unhappy. But sometimes I am hard at all. Utilities, tax office, I'm dreaming every day in the mountains of bills and reminders, and there is no way to escape. There is no freedom, and if you have solved a problem, the next is already in line. I have recently moved into a new apartment, which is always a new beginning. Just one day later, my mailbox was full and everything just continued as before. If I had a dream machine, I would sometimes wish to be really far away. And the same goes for some relationships as in the song ;)
Why have did you called this album 'The Magic Circus'?
I've always been rather busy with dark themes and in my lyrics you can find very often quotes from Crowley and LaVey. But as the artwork for the new album does not look so gloomy, the songs are not as strongly determined by religious themes. So it's not a real circus with clowns and trained monkeys, but we want to take the listener on a journey and when he comes out of the cinema after the film has been viewed, he is still quite enchanted by what he saw and heard.
With what kind of artists would you be prepared to work with? Julia Beyer for example?
I know Julia Beyer for several years, but only as a writer for various music magazines. There are considerations, to work together with Leandra Ophelia Dax and to sing a duet with her. That would be nice.
Is there a chance we will see you touring in for example Belgium?
I do not know what's to come, but by the end of the year there is a small tour in a few German cities planned. In addition, we are playing this summer at the Amphi Festival. We are more homebodies and not very often live on the road. Protain cares about the dates and locations and if there is a possibility to come to Belgium, then we'll see whether it is possible.
If you would have the power to program your own festival: who would be playing?

Joni Mitchell, James Taylor and Peter Gabriel? I would invite a friend of mine, the biologist and entomologist Dr. Mark Bennecke to hold one of his entertaining lectures, I would invite Nessi, a songwriter from Berlin I recently heard fort the first time in a small club in Stuttgart and on the main stage VNV nation, Everlast, Gorgoroth and Death in June ;)
As closing question: what is up next?
We have now started with the live preparations and we are also going to work on new songs. Maybe we'll do an acoustic album? We'll see what the future holds ;)
Thanks a lot!
Filip VAN MUYLEM
19/05/2012
---