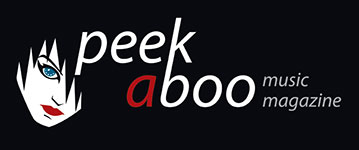 like this interview
---
SCHMUTZ
Schmutz is like a nice familynest you crawl into and you make music with guys you respect and have fun with.
27/05/2012, Jurgen VANVLASSELAER
---
They've been on the road for nearly 30 years, played hundreds of gigs and scored several hits, such as Love Games and Livin' It Up. They just played at the Rewind Festival in Gent and have even released a new single. We talked with vocalist Guy Peeters about the past, present and future of the band: Schmutz !
Hello Guy, first of all ,why did you change the name Schmutz to The Schmutz?
There was more a practical reason for it. When we were looking for a webspace, the name Schmutz was already taken, so we took on theschmutz.com as webspace name that's all. The name still remains Schmutz.
How did it all start for Schmutz in the beginning of the 80's?
The band was formed in 1983 and we were together for about 3 months, rehearsing for a kind of band contest, that we even won. And that was the stepping stone for us. We had the chance to record our first demo, thanks to Leo Caerts who happened to be in the audience. With that demo we got in contact with producer Herwig Duchateau who set us up in the Ace Studio in Antwerp for recording our first single, Straight From The Heart with on the flip side Life Is A Merry Go Round. In those days you had the pay for the whole thing yourself btw.
That first single came out in 1983. That's, believe it or not, nearly 30 years ago. How do you look back at that time? Can you describe what you felt after you were holding your first baby?
It was like a dream come true. I personally packed every single record in the sleeves; excuse me for saying this, but it was like a perpetual hard on !!!!!!!!:-)
Who is in the Schmutz line up these days?
Jos Claessens on guitar, Johan Tyskens on bass, Marcel Vermeulen on drums, Mark Vliegen on keyboards and myself, Guy Peeters on vocals, guitar & keyboards. It's the same line up as in the beginning with the exception of Mark Vliegen for the obvious reason.
How would you describe Schmutz to people who are not familiar with your music?
That's a tough one. I would say melodic, pop wave dance music, if that makes any sense.
You recently played at the Rewind Festival in Gent. Did you have a good time or did it feel a bit weird to be sharing the bill with all these new wave, goth and electro bands?
No we felt very welcome and had a smashing time. We've always been true to our "new wave heritage" and in that due respect we didn't feel at all out of place. In the end it's all about the music and not the right pants or the prescribed hairdo.
Your one and only album Lipservice, released in 1985, is still one of the best Belgian albums ever released, in my humble opinion. How is it possible that after all those years, no one ever proposed to release it on CD format?
It was so much like leapfrog in those days. Publishers changed overnight, promises were made and eventually all broken. It was kind of frustrating, but yes you are right it's about time a CD is released.
I know there was a second album ready to be released, but, sadly enough, that never did happen. Rumours suggested that the record company was not really pleased with it. Is this true? What was the real reason behind this?
At a certain point all advertising, PR just stopped! The person in charge could no longer deliver the promises that were made and put us in a very awkward position, go with that flow or......The record company pushed us into a direction we did not want to be heading towards, so we changed from that record company, only to head further into oblivion or be transformed into a New Beat act.....bummer.
Schmutz released several singles and maxi-singles. I always loved the fact that your b-sides were great too. Tracks like Life Is A Merry Go Round, In the Picture or Take It Away were excellent tracks and no B-side fillers.
Yes, we always wanted to put out two A-sides, which the record company obviously didn't like.
Guy, you sadly lost your brother Carlo, who was also a Schmutz member, a few years ago in a motorcycle accident. Can you tell us how important he was for Schmutz?
He was of the outmost biggest importance. On that day, I lost my brother, my friend, my writing partner. We wrote all those songs together. He was unstoppable when it came to idea's, always writing songs, looking for new sounds, always pushing boundaries.
Your biggest hit Love Games was not only a hit in Belgium. It did also well in The Netherlands, Germany, France and Spain. There is even a Spanish pressing of Love Games, if I am correct? Did you get the chance to tour there as well then?
Yes we did, but Spain only during holidays hahahahahahah
In the 80's you played hundreds of gigs. What was the most memorable one and why?
I think every time we played a gig in Arendonk it was particular great. I remember the Bemd Festival if my memory serves me correct , great...cheers to the people of Arendonk!
And you must have had several Spinal Tap moments. Can you tell us one?
Okay, of course in Arendonk....again....I 'd just finished an interview for a local radio station and headed back to the dressing room where the rest of the guys were staying. When I came in, there was a guy sitting at the head of the table dressed in his pyjama's. It was freaking Herman Brood who was making drawings of the band. In my hands I had 2 cases of beer which was given to me by someone backstage and I said in an prophylactic way: MORE booze is here, we're going to get so drunk. And Herman replied: my dear Schmuzi aren't you yet drunk enough hahahahahah, but later on we painted the town red and got so drunk we forgot our wages, forgot the half of the band and managed to get lost in our own town...way to go!
If you look at the Schmutz discography, which is the track that you're most proud of and why?
I am very proud of Love Games. It has to do with the way we recorded it. I was totally infected by the flu that day and had a voice like a frog, but when I came to sing on that beautiful melody: kabang!
After a long break you're back with Schmutz. What was the trigger that made you start again with the band?
I have always been playing in this band. I think I 'm the only member who has always been in Schmutz. Schmutz is like a nice family nest, you crawl into and make music with guys you respect and have fun with. It's a blast to do so and I think the real trigger is simply making music.
You even released an excellent new single,On The Edge, only available on itunes for the moment. Are there plans to release it as a cd single as well?
I don't know yet. It depends on the interest of doing so.
Are there more new tracks ready to be released? A new album maybe?
Yes, that will be the plan. Get our heads and hearts together and record a new album.
Are there more gigs on the agenda?
Yes there are a few, and hopefully Sinnersday this year!
What are the future plans for Schmutz ?
Play music, record an album, play some very GOOD gigs and being happy in doing so.
Thank you very much for the answers and let's go for at least another 30 years!
Cheers!
Jurgen VANVLASSELAER
27/05/2012
---