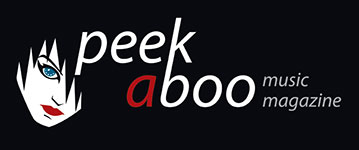 like this interview
---
A.A.A.K.
They don't understand us. Most of them have brains that are far too small to receive our messages.
28/08/2011, Didier BECU
photos: © Marquis(pi)X
---
A.A.A.K. treated us to an impressive and steaming show during the BodyBeats festival in April 2011. They may do so again during Bimfest in December 2011. High time (and the perfect excuse) for us to talk to these guys.
Hello, we understood you took the band's name from a lyric by Foetus. Why exactly? Because of the admiration for Jim's band or the special meaning it has?
Ding: Discovering the Hole and Nail LP's from Foetus had caused me and Paul to become alienated from the band we were in at the time. It literally caused us to leave , because we wanted to do something more in the Foetus direction, so Mr Thirwell's work has lots of special meaning for us.
P.R: I love everything involving Foetus. The name was lifted from 'Street of Shame' and it sounded like a good idea at the time. It has stuck throughout the years under various guise's and I'm still happy with it.
If they'd force you, how would you describre AAAK?
P.R: We call it buildingscape beat, which was the title of our first album, It's a question I'm always asked and always struggle to answer.
Ding: I wouldn't let them force me. It's far more emotional and personal than we let people think.
Musically speaking you're of course EBM in some way, but when hearing (especially your first recordings) I tend to see it as punk. Do you think you're punks in terms of attitude?
Ding: We have lots of attitude, myself especially. I don't need to identify that with punk to justify it. We were totally broke when we made those early recordings and we didn't have much equipment, which is pretty much the biography of any punk band I've ever read about - so yeah we're totally punk in that respect.
P.R: I listen to most kinds of stuff and my own taste's are pretty varied. I see us as different enough to set us apart from most things you hear at the moment, particularly in the U.K.
You're from Manchester. Not the town of EBM but do I still hear influences from bands like (early) Shamen? Do you agreeing with that?
P.R: No, I don't see any of The Shamen in our music at all.
Ding: No, I'm not agreeing.
Still Manchester, the home of so many genius bands, from Joy Division, to The Fall, to The Chameleons, to…. Does this make you proud or do you just not give a damn about it?
Ding: I was lucky enough to play in The Fall for over a year in 2003/4 and have been involved with the band's studio projects ever since as either an engineer or producer. So any pride I may have would be based on actually being connected and a part of one of those 3 amazing bands. Until recently I was very proud to be from Manchester, but it is a city with problems that boil over onto the streets every now and then. However, it was only the F.A Cup and we did win the league :)
P.R: Never really thought about it that way. The bands that that you are talking about and others which have not been mentioned were never really influential to me personally but I am proud to come from Manchester.
Why did the UK never care about their EBM sons?
P.R: Don't know really. It's never really taken off here.
Ding: They don't understand us. Most of them have brains that are far too small to receive our messages.
And then you got involved with KK Records. How did that happen?
Ding: Josef at KK had heard our first LP and wrote to us shortly after it came out, expressing an interest in releasing a full length album. I think we said yes.
Having all this in mind, KK was even very underground in Belgium, I guess it wasn't the easiest of things to get a gig booked. Wasn't that frustrating?
P.R: Not really, KK never really promoted gigs in the U.K.
Ding: Yeah, I remember us getting our own gigs back then. We played enough that I don't remember being pissed off about a lack of gigs. Possibly because for the UK, we were pretty 'out there' in the midst of the MADchester music scene of the late 80's. Any promoter who wasn't into that scene seemed happy to put us on. Probably just the once though.
If you look back now on everything you did and achieved, what are your thoughts?
P.R: I think that if I never took a break from everything musically and carried on. Where would we be and what might we have achieved? It is with a bit of regret that i took the break.
Ding: "Tall tall tall I wanna be tall, tall, tall as big as a wall wall wall as big as a wall wall wall"
And now you're back at the BIM Fest. I guess this must make you quite proud, seeing all the names you're playing with?
Ding: Yeah, absolutely. We're really excited to be asked to play to a crowd that might actually get what we're about. I'm really looking forward to seeing Clock DVA and saying hi to Container 90 and Pankow, who we played with in Germany last year.
P.R: Of course, it's also a great opportunity for us and it will be great to be back in Belgium again.
These questions I always ask.
What's your favourite record of all time and please state why?
P.R: Beers,Steers and Queers…Revolting Cocks. Always makes me forget everything that's going on around me.
Ding: Killing Joke's first album - hang on, I'm putting it on now to remind myself why………..oh yeah, because listening to it it makes me wanna punch old ladies in the face. It's beautifully brutal and timeless - especially this remastered version I'm now blasting out, thanks :)
Who wouldn't you mind being alone with in an elevator for 8 hours and what would you do?
P.R: Charlize Theron, you really don't want to know what I would do then. Would you?
Ding: 8 hours? No one thanks. I reckon in that time at least one of us would have to take, at least, a piss.
A special message for the reader could be…..
A.A.A.K.: Colgate is clinically proven to prevent plaque and improve gum strength and promotes fresh minty breath, but teeth still go missing in the night!
8 out of 10 owners who expressed a preference said their cat preferred Whiskers. We think they're lying, we think they were paid to say that and that the number was more like 2 out of 10. Thanks!
Didier BECU
28/08/2011
---