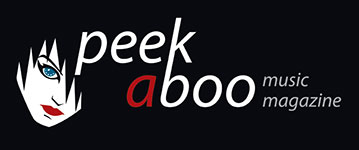 like this interview
---
SEVERED HEADS
Being in a band is a fine thing for the young, but stifling once you're old
06/08/2011, Paul VAN DE GEHUCHTE
---
In a few months, we have the 10th edition of our BIM-Fest. And the headliner are Australian Electronic veterans, Severed Heads, so we just had to interview them.
You played at BIMfest in 2005. It was the first time playing in Europe for 20. How did you experience that event?
2005 was a very odd time for us. We had been dead for a few years and suddenly all kinds of things were going on all at once: festivals, movie soundtracks, awards etc. The trip to Belgium came in the middle of this and so it became wrapped up in the sudden frenzy. But being asked to play a bunch of old songs again was weird. I had forgotten most of them.
You said that the shows during the Gary Numan tour would be the last, but now you're coming back to Belgium to play at BIMfest. You 're even playing two days in a row and if I'm right those are the only shows in Europe. So what should we expect and when will Severed Heads shut down for real?
In both cases the return was based on an existing relationship, on trust. I've declined many other requests from people we don't know. Since 2008 the only gigs I will do are for people that were part of the story, or genuine in their study of that history. But I say no to everyone else. You can't be progressive if you don't progress! Besides I have my own gigs to do, under my own name. Beethoven wasn't in a band!
What do like/dislike about Europe and Belgium in particular?
As a tourist I would only have the faintest understanding of Europe. The largest impression is of age, as I come from a young nation, age mixed with bursts of strong modernity. One thing I guess I don't like is that underground music culture seems rather rigid, and divided into genre tribes. Smaller places have to blur their tribes more.
Has the music and musical view of Severed Heads always been it's time ahead?
Really we always just did whatever we liked. Sometimes people liked it, other times they didn't. The idea of 'being ahead' is no longer valid, as old things are rediscovered. We want to keep moving but that now means a sideways motion.
Why do you hate the band's name and why didn't you change it?
It was a joke, the stupidest 'industrial band' name that we could choose. But we suddenly became popular, and it was too late, the name was on contracts. Besides it was funny to have people call us 'industrial' and then get angry because we weren't 'industrial enough'. And we always ended up in the Heavy Metal section of the record shops.
How do you look back upon your musical career? What have been your career highs and lows?
The worst time for us was the slow decline over the late 1990s of independent labels that either closed or dumped their artists. Everything became remixed rock and mainstream rap and we were 'dated'. By about 2001 we just went into hibernation. Then the glitch and micro-sound movement rescued the underground and because we'd started with broken old machines it was refreshing to go back and start again, meet new young people.
The best periods for us were before the major labels and then after the major labels. 'Over Barbara Island' I think was the best thing SH ever did.
During the past years, what advice should you has taken, but did not?
Have a lawyer. Maybe then EMI wouldn't own everything.
But also, treat anything you do with major labels as a job, to be done to make money. Then record other stuff for yourself. We didn't treat them seriously, so neither did they.
You also said that we don't need new music at all, because there's enough available to spend a lifetime listening to what's already available. Does that mean music wise everything is said and done?
That depends on what you mean by 'music'. If you mean audio, then yes, I have not heard anything new in a very long time. It is time to change 'music' into a much broader possibility.
What do youngsters have to do then if they want to start playing in a band? Only play covers and old stuff?
Make computer games, videos, phone applications, sculptures, boxes full of interesting things. Redefine 'music'. I teach at a university and when someone wants to make an album I always ask 'what is an album in 2011'? They should make new ideas.
What is your view towards the music industry as it is today?
It's been entirely absorbed in the wider media industry, and made the soundtrack for a larger experience. EMI is dead, Apple is the new king.
Music is to great extent a mnemonic for people over a certain age, and a signifier for those younger.
Making an album is an ancient ritual. Still people search for authenticity, and they think they can find it in the 1970's.
At what age did you get into rock music and what is your musical background?
If you really mean 'rock music' then I was interested in sound first, back in 1975 I liked tape recorders and cut up, I was 13.
Then I heard rock bands that tried to expand their ideas and I liked them too, and then the electronic bands. Eventually I liked everything. Except opera.
I don't have any musical training and so I always have to team up with someone who does. Right now I have to write some music for high school study and I'm having a hard time with the notation!
Are you superstitious? Other than getting out of bed, do you have a vital daily ritual?
Of course I am superstitious, anyone who hopes for something is bargaining with fate and thinks that their hope is some kind of active energy. I have faith that the sun will rise tomorrow. I firmly believe in ghosts, but at the same time I don't think they actually exist. What is actual and what is believed doesn't have to line up
My ritual is coffee and pacing. Computers make you want to walk around.
Are you a professional musician? If not what job do you have?
I'm a lecturer in the School of Media Arts, University of New South Wales. I teach video production mainly, and some game design. I don't officially teach music, although there's some talk of doing that – music at the university is classically based.
Is there still something in general you want to achieve in life?
I don't know, I thought that I would be happy with what I have done, but I seem to have grown out of it.
Being in a band is a fine thing for the young, but stifling once you're old. I am writing my doctorate paper now and already I'm wondering what comes after that. It all seems silly when you realise that you'll die anyway! It's not sad – just curious.
Do you collect things? (Records, stamps, DVD's, books, etc.) If yes what do you collect and do you have a large collection?
I had all my records stolen and so I gave up collecting those.
At one point I was collecting computer games, not to play (I am very bad at any game) but to keep as documents of our age (honest!). Recently I have started to scan things I own and throw them away - photos, books, CDs. That's actually quite enjoyable! You can make a tiny container filled with endless things and it reminds you of them all as you do it.
How do you spoil or give yourself a treat?
Tinker. I feel guilty if I have spent the whole day just playing with some equipment for no good reason, so that must be it. And all the usual legal drugs (beer, chocolate). Actually, tinkering while on drugs.
What has been your strangest celebrity encounter?
A celebrity for one person is a nobody for someone else.
But I guess one good story is about being trodden on by Bjork. I was trying to plug in my gear on stage and she kept treading on me. Fortunately she doesn't seem to wear shoes.
Refusing to perform with Kraftwerk because they were being such dicks about it. And then going to the show and heckling them. That was fun.
I also liked the 'guitarist from Pearl Jam' who kept ringing me and saying I should come live in Seattle and his mother was the mayor and would get me a green card. A few years later I got somebody to ask Pearl Jam if any of them had done that. It was all a prank of course!
Some countries in Europe and the USA have serious economic trouble and are in great debts. How is the situation in Australia and should we think about changing our economic system? Get rid of the stock market?
Australia is doing well, but only by selling minerals to China. So long as they keep buying, we are OK; they will need minerals for a long time. At least we are based on an actual asset.
While it's far too late to go back to a gold standard, companies worth more in shares than assets are crazy. Here that's not allowed – in the USA, a company like Facebook is worth billions but has minimal income.
Who or what do you dislike the most and why?
I try not to hate people. There is so much stupidity in the world – and stupid powerful people like to keep lots of stupid powerless people on their side. It's a cycle that can be broken if we keep trying to spread education.
Given the opportunity to choose, how would you like to die?
Quickly, without warning. Seeing a parent fade slowly is very sad.
What epitaph should be written on your grave?
"Dated"
Paul VAN DE GEHUCHTE
06/08/2011
---