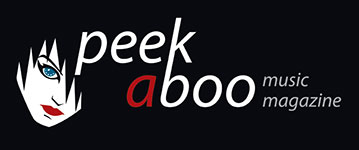 like this interview
---
HAUS ARAFNA
You say 'Pop' - we say 'Angst Pop'.
28/08/2011, Didier BECU
---
"New York Rhapsody" is another brilliant album made by the Haus Arafna-duo. Who describe themselves as angst pop and we don't disagree...as it simply, hits the nail on the head.
Hello, you've been around since the early 90's. What were your inspirations back then?

Our inspirations were our first synthesiser and recording reel to reel.


I know bands don't like to see their music being described, but in some way I think Haus Arafna always sounded a bit pop as well.

We don't see any problems when someone tries to describe our music. You say "Pop" - we say "Angst Pop".
Is there something that can be described as a Haus Arafna philosophy?

Our philosphy - the imagination of never to reach that which we were made for.


I always like it when people show their inner soul. Of course it's a kind of voyeurism but with Haus Arafna, do you see that as a sort of roleplay or is this really what's going on, inside of you?

It is the truth, but some issues are a little exaggerated, of course.
We call that extrapolation of feelings. We recognise that Haus Arafna is more real than the usual life that we lead.


Music is definitely art, but do you think music has to be art?

Art is in the eye of the beholder, but we think music should be more than entertainment.


Your latest album "New York Rhapsody" was music that's been performed at a fashion show. Genius of course, but I guess you never expect to hear your music on a catwalk.

We don't think, that designers are from yesterday. The music is an important ingredient of each show and unusual designers are interested in unusual music for their shows, of course.
It was an unusual venture into a new environment for us. A new audience is obviously an exciting experience for artists - especially for 'Industrialists'.


This musical piece has been composed in 2009. Why did it take two years to release it on CD?

We wanted to release our latest 'regular' album "You" before "New York Rhapsody", since our listeners waited long enough for a new true Haus Arafna album, after "Butterfly" was released in 2003.


When you decided to accept this offer, did you ever feel that you'd have to make compromises?

No, not at all. Katie Gallagher just didn't wish for too many screams in the vocals and no typical power electronics style.


Were there any reactions from people who, normally, have never heard an industrial track in their life?

For sure, but we haven't been told anything.


What's your favourite record of all time and why?

Eurythmics "Sweet Dreams" 7" was Mr. Arafnas first record he bought.
That's something that you never forget.
Mrs. Arafna has a special affection for Depeche Mode, maybe because the first concert she visited was by Depeche Mode. That was an unforgetable experience, too.
A single favourite record doesn't exist.
There are two many favourite songs or excerpts widely scattered on diverse records.


Who wouldn't you mind being alone with in an elevator for 8 hours and what would you do?

We would like to meet there a carpenter, who is at the same time friendly and a fan of Haus Arafna.
Furthermore, he allows himself, during this 8 hours, to be persuaded to construct a suitable dinning table for our living room as a gift.


Do you have a special message to the readers?

Our messages are our records.
Didier BECU
28/08/2011
---