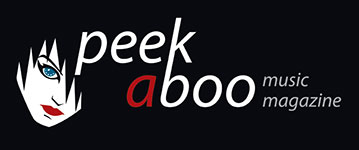 like this interview
---
THE BOLLOCK BROTHERS
Belgium has a very good football team, good beer, women who look fabulous on bikes!
20/09/2012, Fred GADGET
photos: © Marquis(pi)X
---
On October 26th The Famous Bollock Brothers will perform together with De Brassers and The Arch on the first edition of 'New-Wave Nights - Live' in their beloved city Antwerp. Time to have chat with enfant 'UK' terrible Jock Mc Donald.
It seems after all these years; The Bollock Brothers still seem to embrace Belgium as their second homeland… Some might even begin to think it IS you homeland! Why this strong bond with Belgium?

Jock McDonald: Because you have a very good football team Pete, good beer, women who look fab on bikes, nice sea to swim in, chocolate, and I can jam a lot with Danny Mommens (Vive La Fête).
Like almost like every band, you don't have too many nice things to say about your former label(s). Can you explain why?

Indeed, the name Bollock Brothers is still forbidden in most cases, even today here in the UK. 20 years ago we had no chance at all, we HAD to sign to Charly Records as NO one else would take a chance with us. It was a Panama based company, we went on to sell thousands of records, especially in BENELUX and Germany, but we never got paid mate, or I would now be with you in Anvers with a large cigar, and brandy, relaxing by my pool with a nice bird.
Recently you posted that one of your ex-labels had sent you, by accident, some classified information? What was that about?

Yes, they sent classified documents to my house by mistake. There are two streets here in London with the same address, different post codes, one is their office, the documents came to me by mistake, now we have them, our lawyer is on the case!
As we all know the (alternative) music business is in a downward spiral …. Who's to blame do you think and why?

Well of all people you Belgians should answer this, you lost all of your music distribution companies to the Dutch, all comes from Holland, only PIAS held out, simple, no one re-invested back into the business, same here in the UK, it was not recession in all cases, it was greed!
How do you survive in these hard times, I guess touring with a full live band must be hard and expensive these days… I guess being flexible and having flexible musicians is the key here, or I'm a mistaken?

You are correct. The other night the Bollocks said to me, Jock where's our hotel? I replied, see those four birds over there at the bar, that's your hotel mate, go chat them up!
You will play Antwerp again soon; after your successful passage at BIMFEST 2012, with punk mates De Brassers and with the Electro-Wave-Rock band The Arch… How well do you know these bands?

We have seen the guys at various shows throughout the years, we really are looking forward to being back in dear old Antwerp, enjoy the festival and give a good account of ourselves, in fact I've NEVER known the bollocks to be as good as they are right now, red hot, every gig has being going down a storm for us.
What will the future bring for The Bollock Brothers and their fans and what can they expect from you in Antwerp?

Aargh the future … We will finally get back some of the monies we are owed, own our own complete back cat, do a new album, a remix of 'Harley David' and 'Horror Movies' by 2 Many Dj's, and the show in Antwerp, we're glad to be part of that fabulous night, enjoy the city, the crowd, and see what nice crumpet is there, and have fun!
Fred GADGET
20/09/2012
---