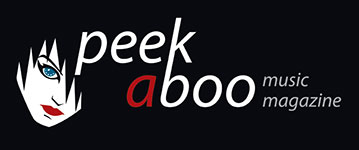 like this interview
---
THE PLUTO FESTIVAL
...the festival is an exploration for the senses, away from to narrow-minded views on music or art.
20/09/2012, Karenza NIXON
---
With a line up including Sonar, Architect and For Greater Good, to name but a few, the 5th edition of the Belgian Audio Visual Arts Festival, 'PLUTO', promises to challenge, assault and soothe all of our senses through a variety of visual art mediums. Running for four days, 24 – 27 October, we thought it was time to catch up with the organisers and find out more...
What first attracted you to Abstract Kinetic Art and where did the idea of creating an entire Audio Visual Arts Festival spring from?
On a personal note, I started making electronic music when I was twelve. Even then, me and my friends were always thinking of adding visual elements to our music, which led me to study visual arts at the age of 18. While studying, I focussed on participatory and interactive sound installations, which I continue to do today. I eventually started my PhD in 2008, which is about re-thinking interactivity in the arts. Soon the question came to curate the second edition of PLUTO, together with Tim De Vis. Back then, we had an enormous warehouse that we could use as an exhibition space, so the festival was more about (interactive) installations then audiovisual performance art. Nijdrop, with its long tradition as an innovative music club, was curator for the music part, with us doing the media part. The Nijdrop's move to its new location, forced us to re-think how we could make the best use of the space and means. For two years, we kept on combining novel electronic music with installations, but never were quite satisfied with the end result, even though we had great art and music. This year's edition definitely marks a turning point, in which we chose to combine the arts with the music, focussing everything towards the stage. We felt this was a natural next step for PLUTO, with a total integration of art and entertainment (without thinking one is less than the other). In the end we are convinced that this is a good starting point for the following years in which we hope the festival will grow.
You see this festival as a vehicle for people to interact with visual arts in new and dynamic ways and to consolidate that view; you've even lined up a series of workshops. How did that idea (which is excellent) come about and how do you select the artists for the workshops?
We, Nijdrop, Provincie Vlaams-Brabant and I, are firm believers that art should live among the people. Closing the gap between artists and public is one of the main focuses of participatory and interactive art since its early days in the avant-garde. It is only natural that in order to do so, you need to allow the audience a glimpse of what is going on, on stage or in art works. Providing workshops with the artists is much more exiting than reading a book about an artist, so we asked some of the artists if they were interested. We also hope that the workshops aid people in enhancing their art or even start something completely new, which we would gladly consider for next year's PLUTO festival. So it's up to you to subscribe for the workshops.
Are these workshops for novices and skilled patrons alike?
We aim our workshops for novices, but that doesn't mean there can't be something there for the (semi-)pro's. It's mainly the synergy and dynamic of a group that adds up to more than the sum of its parts. So everybody is welcome to join.
The line-up is an eclectic mix. With such diversity, how do you know when an artist is right for the Pluto Festival?
We launched an Open Call some months back to invite people to submit there work for the festival. There is a set of basic rules; it needs to be relevant, innovative and audio visual. This can be just about anything; we simply ask the artists to explain us why their work fits the festival. If they make a valid point, they are in the running. From that point, we start fitting the program together, adding a few artists we have on our wish list too. This does result in an eclectic mix, but we prefer to call it Open-minded. As such the festival is an exploration for the senses, away from to narrow-minded views on music or art.
You encourage musicians who perhaps don't usually use Visual Art in their shows to embrace this media. How receptive are they? Do musicians from specific genres assimilate better than others and do these collaborations continue after 'Pluto'?
First of, live music is visual art, artists use their body and instruments as mediator for their intentions. However, it is sometimes difficult to relate to that, especially with laptop based music performances. The inclusion of visual art can make the artists intentions more apparent, again bringing artists and public closer to each other. We never had any artist that was not excited about this, but of course some are more enthusiastic about it than others. I don't feel like it has anything to do with genre, but people with a more experimental background will surely be more receptive about it. I feel very strongly about these collaborations and always hope that it gives people a new perspective of their art, which hopefully continues in the future. In past years there are a lot of PLUTO-artists that continue to inspire each other's work, and hopefully their collaboration also lights a spark in the audience.
Introducing 'new-comers' to new art forms is not a new idea and the stereotype of art (in any form) as being 'high-brow' still exists. How is the Pluto Festival challenging that stereotype?
By disguising it as entertainment, because good art should be entertaining too. We want to introduce art in a way that people have an immediate response to it, and as such we keep our festival away from the 'high-brow' notion. This doesn't make it easier for us though, since convincing people to come and see unknown acts isn't that straightforward. People often mistake us for a music festival, but we don't have that many famous 'musical acts', people who think we are an art festival wonder why it's till 5 in the morning, which is very a-typical for exhibitions. PLUTO is at the crossroads, trying to build this awareness for audiovisual art, but of course we need you to help us with this.
Do you think that the Visual Art medium makes it easier for people to make a connection?
Yes we do, because new media artists co-exists in the world of its audience. Many of the artists at PLUTO are inspired by exactly the same things as our audience; they play games, use innovative technology, 'share' media, watch movies with exuberant SFX and are worried about online privacy. The distance between their art and the public is much smaller as in 'high-brow' art.
As much as you want the audience to engage, surely the knock-on effect has to be that the artists themselves become more inspired by the Festival? Is this a big artistic 'love' fest?
It should be. I can't see any other way, since the notion of interactivity is to interact. Artists, who hold interactivity dear, are always ready to engage with their audience, since it's the core of their praxis. Speaking as an artist myself, we need the audience to manifest or perform our art. We can not force them, so our art only exists when there is an audience.
I'll leave the last words to you....
First of, I'd like to thank you for the opportunity to elaborate on our intentions with the PLUTO festival. We believe PLUTO can provide you with a unique multi-sensory experience. PLUTO is an exiting new world in which the art and club-scene is merged for you to discover. It's not that inhabited yet, but we hope to see all of you soon.
http://www.pluto-festival.be/#home
Karenza NIXON
20/09/2012
---