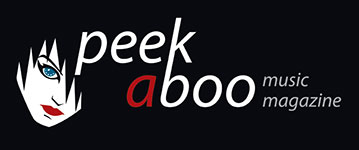 like this interview
---
BLANCMANGE
It was either 'Blancmange' or 'A Pint Of Curry'. We were called 'The Blancmange' originally, but we dropped the 'The' when the record company asked if we'd consider changing our name. So that was our compromise!
16/10/2012, Fred GADGET
---
Another legend comes to Bimfest, Blancmange may not be an obscure band. But they sure are an icon of the 80's. And together with Peter Hook's band and a few other gems like Test Dept, Bimfest proves once again they are unique in Belgium or even the Benelux... But enough hysterics, here's an interview with Blancmange!
Hi guys, first of all, which sane musicians on this earth would decide to call their band 'Blancmange'? Please tell us why?
It was either 'Blancmange' or 'A Pint Of Curry'. We were called 'The Blancmange' originally, but we dropped the 'The' when the record company asked if we'd consider changing our name. So that was our compromise! We didn't want to waste energy thinking of a name. With hindsight, it may have been a good idea to give it a little more thinking time!
Can we say you re-entered the music world quite successful with your 'comeback' album Blanc Burn? Of course I'm speaking from a fan side position but are you happy with the results and did you expect this be like this?
Re-formed! Yes, happy to have got the music together and released. Some very nice reaction too, sales are a tad different these days. The album is a bit like a calling card in some ways.
I read on your website that you made this album on your terms, can we conclude that your former releases where time by time directed by the labels? And how did that feel at that time?
It was made on our terms, in terms of being totally self financed. Neither our recent or past works were directed nor influenced by a record label.

I guess, since you have experienced the high days of music business in the 80's, I'm sure you too must have been a bit disappointed about how relative 'success' has become these days?
I don't spend time thinking about that. success as you mention is relative but not relevant to me.

I still remember the moment of finding a Blancmange 7" picture disc on a London outskirt flee market as if it was yesterday … although today more than 25 years ago … Did you ever had such a discovery/moment you still remember? And which record or item was it?
Not with vinyl. I did get very excitable on finding a map of Bhutan along time ago.

What kind of music/bands did you listen too when you started Blancmange?
This Heat, Pere Ubu, Eno, Kraftwerk, Fats Waller, Capt Beefheart, Chic, Velvet Underground, Roxy music, Joy Division, Abba, Durutti Column, etc...

What music/band are you listening to today?
Mathew Dear, The Lairs, James Yuill, Luke Abbot, Hot Chip, Kraftwerk, Actress, Chic, Digitalism, High Places, Fats Waller, Soft Metals, Claps, Abba, Metronomy, Darkstar, etc...
One of many the characteristics of your music, that not have changed since the beginning of Blancmange are the Arabic like keyboard themes that tend to sweep through some of your best songs?
Where does this twist come from, is it just a coincidence or am I hearing things? :)
We always had an interest in music and noises from around the globe. The first time the arabic infuence appeared though was on living on the ceiling. That came about because I made a mistake playing the melody line (we recorded all our rehearsals) so we checked the tape back and agreed the mistake was better than the intended melody!
Can you tell us more about the 'Starfucker' you sing about on you last album? What did he do to get you friendly guys so upset that make a song about him? Even with distorted vocals!!??
LOL, It just a song with a lyrical ideas taken from everyday observations, I needed to get it out of my system and into someone elses.

You just released (another) best of album, what are the future plans after this?
It's the only Blancmange compilation we've ever been invoved with! As for future plans, hmmm, I don't imagine we'll be touring it! There's 34 songs on it!!!!

Soon we will get see you on BIMFEST 2012, what can people expect to see/hear?
We look forward to it! They can expect songs old and new and maybe an Abba track too! Oh, and of course we'll have our visual images for me to make strange shapes infront of.
Fred GADGET
16/10/2012
---