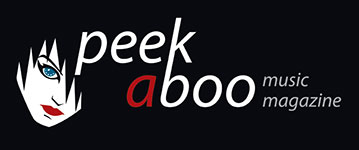 like this interview

---
BLANCMANGE
'We were making experimental music for a while, really just for ourselves, not thinking anyone would want to listen.'
15/10/2017, Masha KASHA
photos: © Marquis(pi)X
---
Blancmange is a classic English synthpop band, who became especially famous in the 80s with their single "Living on the Ceiling". In September 2017 they released a new album called "Unfurnished Rooms" and will perform in Belgium at BIMFest in December.
Everyone in Belgium knows blancmange as something edible. How come you picked such a name for a band?
We were making experimental music for a while, really just for ourselves, not thinking anyone would want to listen. A name wasn't an issue or even needed until we were asked to play at the art college. The posters for the event were being printed and a name therefore was required to advertise the gig. In a throwaway moment we chose Blancmange, so as to save time and get on with the music. Actually we were called The Blancmange.

The graphic style of your albums seems to be inspired by a classic childrens' illustrations - vivid, colourful and somewhat naive. Is it something, that comes from your music style, feeling, graphical
fantasy or is it pure coincidence?
I think you are thinking of Happy Families, Blanc Burn and The Blanc Tapes. Only the former really applies to your question. If anything I see the image of say the album Happy Families in opposition to the music and was chosen for that reason. The Blanc ladies on the sleeves for God's Kitchen and Blind Vision were taken from old adverts.
How come "Living on the Ceiling" has been one of your most successful songs? It has even been used as an intro to the news channel in Israel.
I don't know. If I did I'd write 20 more like it! Possibly the instrumentation and the groove.
"Blancmange" has made a pretty long pause during their career. What has given you the force to come back together?
Enough water under the bridge. Experience of other things in life. An urgency to be creative. I'd always written music, as has Stephen, mainly for film/tv. It felt like the right time for Blancmange to, excuse the pun, reform!
According to your story you recorded some records in the US, where you even met Madonna...
In Sigma Sound where we made most of Mange Tout, the 2nd album. Madonna came in one day to see Jelly Bean (producer/DJ), who was in the other studio. She said 'hello', went in to see him, came out and passed me saying 'goodbye' and went back down in the lift. I thought she was the a pizza delivery person.

Can you tell us more about your latest album, that was released this September?
Unfurnished Rooms - it's the 6th album released by Blancmange Mk II. That's twice as many release as Blancmange MkI which is a shock to me! I have been fortunate to work with Benge, who mixed the album. We also replaced some virtual instruments with analogue synths. Benge and I first worked together on our Fader album, First Light which came out in June.
Will it be something targeting the usual audience or do you expect to attract new listeners (since 80s electro is popular again)?
I don't write songs thinking, what will a target audience think of them. But, I hope having finished and released it, a broad cross section of people of different ages listen and hopefully get something from listening in the positive.

What can we expect from your performance at BIMfest? Old songs, new songs or... is it a secret?
TOP SECRET! ELECTRONICS LOUD, NEW, OLD AND SOME SURPRISES.

Where do see your band in a few years? Are there more songs/concerts to expect?
I WANT MORE AND MORE AND MORE AND...
Masha KASHA
15/10/2017
---