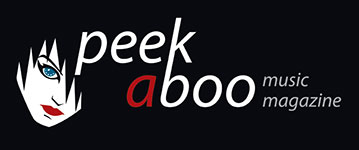 like this interview

---
THE HORRORIST
'Sometimes I cringe when I hear some of my songs about sex or pain but at the same time it's my diary.'
11/10/2017, Sophi KATZ
---
The Horrorist, is an American electronic music artist from New York City. He is the owner of the Things to Come Records. British music critic Simon Reynolds once proclaimed, 'My favourite contemporary American singer-songwriter is Oliver Chesler, a/k/a The Horrorist.'
The 2001 release 'Manic Panic' contains tracks that describe some aspects of life in New York City, or any major (Western) metropolis. The album features, what sounds like, actual samples of the answering machine of Oliver Chesler (aka. The Horrorist), giving the album a feel of being auto-biographic. On 30th August 2004 the album was re-released on Out of Line Music with a bonus disc containing an additional nine songs. The re-release went to No. 1 on the Deutsche (German) Alternative Chart on 1st October 2004. The album had four singles associated with it: 'One Night in NYC', 'Flesh is the Fever', 'The Virus' and 'Mission Ecstasy'.
'One Night in NYC' describes the experiences of a young innocent suburban girl during a night in New York City. It's a scary downbeat track and what is described in the lyrics could happen each and every night year round, a notion that makes the track even eerier. The single hit No.1 on the Deutsche Dance Charts the first week of January 2001. In May 2001 for UK magazine MixMag, Pete Tong reviewed 'One Night in NYC' and said, 'Big records demand your attention, and this is bound to get yours... love it hate it, you will certainly know when you've heard it.' There were many 12' remix singles released for the song on several different record labels including Warner Music, Sony Music Entertainment, Superstar Recordings, CLR Recordings, A1 Records and Captivating Sounds. Some of the producers and DJs who contributed remixes include Chris Liebing, Pascal FEOS, Ricardo Villalobosand Orlando Voorn. Warner Music hired German firm Oktonet to produce the music video. It was directed by Nils Tim and shot in New York City at The Limelight Club and live footage was shot in Frankfurt, Germany at the U60311 nightclub. For several weeks the video had B-rotation play on MTV and Viva (TV station) in Germany and The Netherlands. On 10th February 2002 The New Zealand Herald ran a story detailing how the Broadcasting Standards Authority banned the music video from airing again on TVNZ (Television New Zealand). In the story a man named Rod Valenta complained, 'completely unacceptable for free-to-air television, especially during a weekend when children can view this damaging material'.
'The Virus' is an upbeat, hardpumping track that describes what can happen 'when people do evil things'. The lyrics tell the story of a young man who was bullied throughout his life and later becomes addicted to drugs. He thinks up a plan for revenge. He creates a virus and then unleashes it to destroy the world. Initially there were two different 12' vinyl releases each with different remixes for The Virus on the German label a45 (a division of Edel Music). Some of the producers and DJs who contributed remixes include Ben Sims, Northern Lite, Citizen Art and Zeil 100. Later, in 2004 another German label Robot Traxx released newer remixes of The Virus. The release aptly titled 'The Virus 2004' included remixes by Longy, DJ Falk & Plasma Beat and Fritz Laurent.
Artist: Oliver Chesler
Let's shake, rattle and roll…
How did you came up with the name The Horrorist?
The name was actually given to me at an after-hours bar in NYC. It was a pretty disturbing place where you could buy cocaine at the bar. Basically I would go there at 6:00AM and drive everyone crazy. Eventually they just started calling me The Horrorist.
Which bands or artists have affected you the most so far?
Front 242, DAF, Depeche Mode, Leonard Cohen and Haus Arafna.
One Night In New York was number 1 in Germany's dance list but they didn't want to play it on the radio in the UK, would you change the lyrics to radio friendly thinking back about it or rather stay true to your lyrics like you did to give your vision into the world, from your point of expression?
We had an edit that scrambled the "F" word. I think the badness of the track only helped it's popularity. The New Zealand Herald had a story that it's a song about drug rape and that it was played on Aussie television by some interns without the station knowing.
link: http://www.nzherald.co.nz/nz/news/article.cfm?c_id=1&objectid=2997041
What is your music about and do you hold back some subjects now you would like to scream out or you still go for it?
Kids always ask me how to make good music. They talk about drum machines and gear but that's always the wrong answer. You have to make music about your own life and unless you are out there living well you have nothing to say! I don't hold back. Sometimes I cringe when I hear some of my songs about sex or pain but at the same time it's my diary.
Have you ever been in other bands/projects before?
In the early 90s I worked with John Selway in a band called Disintegrator on Industrial Strength Records. I also had some hardcore records out under the names DJ Skinhead and Temper Tantrum.
Would you like to start an other project alone or with others? In which genre?
I like to work alone because my music as I mentioned is very autobiographical. However I am trying to get a project going with Jean Luc DeMeyer of Front 242. I also emailed Haus Arafna a few times. I think I am just going to show up at their house one day!
Which kind of music do you like to listen? Any guilty pleasures you wanne share with us?
I love slow love songs like Foreigner "Girl Like You" or Christopher Cross "Sailing" or anything early Lionel Ritchie. In fact that's my favorite genre. Beautiful sad love songs from the 80s.
Which instruments do you play and which instruments would you like to learn to play?
I play the piano. I wouldn't mind learning the guitar but it seems like such an ancient instrument now. I guess drums would be useful at Wave Gotik Treffen!
How is the atmosphere in America or Germany for an artist like you to perform your show? If you had to choose between Berlin or New York which city do you prefer?
Well I was born in NYC and lived there 40 out of the 47 years of my life. I wouldn't be me without NYC. That said I'm totally in love with Berlin. Not just the nightlife here but the trees, lakes, bicycle paths, quiet and the people. I'm staying in Europe for a long while now.
Do you miss the 90s or do you enjoy this time as much to perform your shows?
I miss the 80s more than anything. If only I could take a MacBook Pro and Ableton in a time machine back to 1987… if only!!!
How was the atmosphere in the 90s when you just started and what motivated you to bring music out in this world?
Electronic music was so glorious on it's rise. I turned 10 years old in 1980 so just as I was getting into music all genres first hit the world and each new thing was so exciting. From early rap, new wave, ebm/industrial to techno. How could any young kid growing up in NY not want to make music I have no idea.
Are you more inspired during the day or during the night to write lyrics and make music?
You know it doesn't matter what time. I am not one of those people who thinks you wait for inspiration. I just work and try and often a lot comes out. I have electronic shades on my studio windows so I can simulate night anytime. Berlin has the most amazing sunsets. I do love working as the room starts to glow.
Are you working on a new album we can expect soon?
I have a major new album called Separate Dimension coming out on the incredible Aufnahme + Wiedergabe. It's eleven songs. It's very EBM/Industrial compared to my other works. This is an album I wanted to make since the late 80s. I am very proud of the music and lyrics. I can't wait for the world to hear this.
If it was up to you would you like to release music on CDs, vinyl or cassette and why?
Vinyl is just amazing sound wise and artwork wise. If I had to choose that would be the format. However why not release on all formats? Lazerdisc anyone?
People that don't know our subculture / underground scene kind of have a certain vision of it, how do you think they come to such a way of thinking?
Black is darkness. Watch out for the kids in black! What's strange is the world has gone mostly insane and I think goth is totally accepted as normal now. We are the cool kids!
Who you would like to direct and shoot the music videos if you could choose?
Gaspar Noé or Pedro Almodóvar!
Any artist you would like to collaborate with for the cover of your music album?
Elzo Durt… and in fact he did create my new album cover!
How is it going on stage and what was the most memorable night and why?
I love performing. Without it I think I would have killed someone years ago. I get "it" out of me. I've had so many memorable nights they all blend into one. I'll give you two… In the late 90s I played a club Neue Heimat in Stuttgart. It was also my birthday. I was so wrecked on E that somehow I left that club (after I performed) and was in another club with random strangers walking around asking how my show was. Germans are so friendly (or all on E) because most of them started talking to me and told me I was great. In 2013 I played a show in Paris. There was a girl there who I just couldn't get out of my mind. It took years… but she lives with me now in Berlin. So that was certainly a night I remembered.
With which artist or band would you like to go on tour?
Kraftwerk would be incredibly peaceful. If I planned on killing myself at the end of the tour I would choose Nitzer Ebb because well Douglas… but I would have fun before my death!
In which country would you like to play when you are on tour and do you prefer to play for a small audience or big audience and festivals or in a club?
Hands down smaller is better. It has to be intimate for me. I need to be close to everyone in the room. As far as countries I don't think it matters. We are connecting indoors around a common music. As far as visiting I'll go to Bogota, Barcelona, Saint Petersburg or Mexico City anytime! Fantastic cities!
Are you excited to perform at BIMfest 2017 in December and are you preparing a mind blowing show or a raw, pure, "rock and roll" gig?
Yes I am very much looking forward to BIM! I mostly play techno clubs so it's great to take a stage of my black wearing friends! Preparing? A mix! I have video in sync and lighting but I'll jump into the crowd for sure.
What are your personal thoughts on our subculture these days? What would you like to see diffrently or do you prefer that it stays like it is?
I just pray new subcultures arise! I would hate to think we are done creating completely new concepts. I think in any subculture there will be more amazing art inside it but I pine for the days of hey wow what the fuck is this?
Tell us your most beautiful dream or the worst nightmare you had?
Easy… I once dreamed of a Depeche Mode song that didn't actually exist. It played in my dream a few times and it sounded like something near Shake the Disease but it was totally different. I remember waking up and as it faded I was so sad. As far a nightmares I have a reoccurring dream I'm watching someone punch a puppy. I know it's horrible but you asked. Anytime I have it I jump out of bed. I wonder what it means!
If you could dress a famous person to your personal taste who would you pick and how would you dress that person?
I would dress Benjamin Netanyahu like Adolf Hilter (of course!).
If you could design a game which kind of game would it be and which character would you choose to be?
I would design a game of life and death. My character would be the judge, jury and executioner. Do you want to play?
Do you see dancing shadows at night that whisper melodies in your ear?
How else do I do what I do?
https://thehorrorist.bandcamp.com
Sophi KATZ
11/10/2017
---