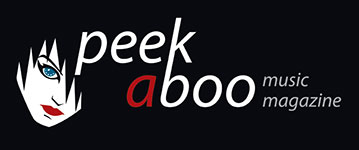 like this interview
---
THE WEATHERMEN
The inside story of how The Weathermen's big hit 'Poison' was made...
21/09/2017
---
Jimmyjoe Snark III aka Jean-Marc Lederman shares the indide story of how "Poison" was made, with Bruce Geduldig and Ludo Camberlin, down in the basement at [PIAS].

After releasing "Ten Deadly Kisses", things were looking good for The Weathermen.
Our release schedule (a 12" single every 4 or 5 months) since "Old Friend Sam" was paying off as both our profile and our sales were picking up and it was a rhythm that was also perfect from an artistic point of view: quick enough so we would always have new stuff out to keep shops, the press and the fans excited and slow enough so we could go to the studio with fresh ears.
We didn't have equipment at the time, except a new Ensoniq ESQ-1 bought for us thanx to the efforts of Jonas Van Espen, our manager at the time, and Herman van Laar (my publisher at Les Disques du Crepuscule as Kid Montana was still going on) and we were dependent on going to the studio to record, something that was very pleasing me as the tactic was to use whatever we found there, especially if it was a new (to us) drum machine or synth.
The studio was Ludo Camberlin's, one of Belgium's finest ever producers. A man with great ears, not always easy to get along with but so was/am I so it was a good fit. The place was in PIAS' early Cureghem office, it was in the basement and pretty much a dump to be honest but it felt good to be making music just below our record company as it made us feel part of a family with a common desire: making good music known.
As usual, we had nearly nothing when going into the studio. I had brought my Ensoniq and Bruce Geduldig a copy of The New York Times. We hooked up the Esq-1 to Ludo's system (a Commodore sequencer driving a DX7) and Ludo made fun of the lone two midi slots on the American synth: "what, no thru slot LOL". You can hear it in Poison in the chorus brass sound and the bass drum, mainly.
I had also brought with me a 7" that had made a great impression on me at the time: "Human", by The Human League (https://www.youtube.com/watch?v=s1ysoohV_zA).
It had a great drum beat and I wanted to start from that. Ludo programmed the sequencer which was driving a RX7 drum machine, I think, (https://www.youtube.com/watch?v=R-Ht1gRP_5E).
So, we got a drum beat going, of course it was weathermenised LOL and it had not a lot in common with what "The Human League" had. One can hear it in the toms playing in "Poison", it's the low drum hit that is going as a back beat.
We hooked up the DX7 and worked out a real nasty bass sound starting from one Ludo had and then I played around for a while until we found a good groove which pleased us all. Once we had that, it was really fast, we sequenced a few ringing sounds and there was the skeleton of Poison. It was all written before the voice, as usual.
Ludo was also playing at the desk, using it as an instrument, not only as a mixing device. He would process lots of the channels thru different effects, his favorite tool of the time being the Yamaha SPX90.
After a few hours of hard work and many, many laughs, we came up with a track that was ready for vocals.
As usual, Bruce would open a book with bits and pieces of scribbling he had done and we were going through them. He wanted to tell a story about pollution, any kind of pollution, be it in the air or in the news or in human relationships so it was very large. That is one part of the lyrics: the serious content embedded in a humorous song.
The other part is, well, Susanna Stammer, Bruce's alter ego and somehow the representation of a groupie going AWOL.
Susanna was with us since "Deep Down South", and was the perfect Californian blonde in love with a bleak-and-far-too-serious electronic band.
She was dear to us and somehow fighting patriarchy and male clichés as much as showing how vain being in a band can be. Let's not forget The Weathermen came along a little bit cos we found the electronic bands of the time so f*cking grey and whining. She would also be our reality check meter, balancing our ideas and how we implemented them in the songs.
Here, she found her way into the lyrics and into the track as she would appear as pitched-up Bruce, switched on and off as explained below.
As usual we were trying to have a laugh and Susanna would take the upper hand in this song, making us a miserable and goddess-like creature that would go after us, after the drummer, after all the myths of being in a band, the groupies, etc..
So, there you are: a very serious political stab at everything toxic in our life watered down by the story of Susanna.
Finding the right vocal melody wasn't going to be easy but eventually Bruce found something pleasing to all of us.
Now, you have to remember this was 1987 and Ludo had only an eight track tape machine and we had such need for all the effects that we had to "rehearse" all the mix as all the effects had to be played "live" and be injected in the song in real time. It took us a long day to be able to coordinate it all and make no mistakes as the three of us were on the desk, switching channels on and off, going thru the SPX90 as we prepared them. Ludo exercised more of his magic touch and there we were: on the second evening (I never work at night), Poison was on the tape.
I recall going up to Kenny the day after and all excited I gave him the final tape. It was released a few weeks later and immediately rocketed up: people loved it, PIAS' salesmen loved it, we loved it and there you go it started to sell really solidly. It was doing so well that Kenny wanted it to be remixed, something I never liked, but we were ok with it. Finally, three 12"s came out, the original version, one version I remixed with Ludo and the Snap remix (Ancilloti remix).
And this is the story of Poison, the song that walked by itself.
The 8 track tape was lost and never to be found again.
Jimmyjoe Snark III aka Jean-Marc Lederman

Facebook

Website

21/09/2017
---