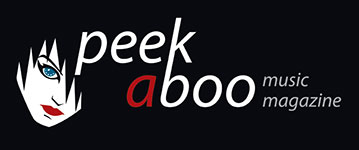 like this interview
---
JEN CLOHER
Jen Cloher, the Australian version of Patti Smith, about privileges, jealousy and the Australian feminist underground music scene
31/08/2017, Bob JONES
photos: © Tajette O'Halloran
---
Just before publishing her new album 'Jen Cloher' we talked to the Australian version of Patti Smith, Jen Cloher, about privilege, jealousy and the Australian feminist underground music scene. Now she is coming to Europe with her band all round guitarist, songwriter and partner Courtney Barnett.
They will be touring Germany, Belgium, France, the Netherlands and the UK in September.
Your new album' 'Jen Cloher' just came out. A lot of the songs talk about privilege, and the complacency that comes with privilege...
Jen Cloher: That's right. I guess I really have been very fortunate as a woman who lives in white culture, has been educated and is very much middle-class. It is a real dilemna for anyone in the world to realise that they have just been lucky. You know, why wasn't I born in Syria - I don't know! It's difficult to make art in the world we currently live in without acknowledging that we come from a very privileged place. To even be able to find a space to make art. So I think it's very important - if you are going to create work - to have some kind of discourse and awareness around that privilege and use that privilege to start discussions about issues and things that maybe could be changed.
How are you making use of the privilege you have?
On this album, it would be my first record ('Forgot Myself') where I talk about my world view, and that comes from a personal place. I talk about marriage equality. Same sex marriage is still not legal in Australia, so myself and Courtney can't legally be married. I talk about feminism. I talk about the struggle of women to be strong and to be leaders in a world that doesn't want to acknowledge women's strength and power a lot of the time, it's often suppressed. I talk about the isolation that artists in Australia face because they are so far away from the rest of the world. And the history of our musicians who struggled to find the financial means to tour their music overseas.
Is that something that made you aware of privilege - being gay in a country that doesn't allow same sex marriage?
I think when you discover that you don't have the same civil rights as other people around you you start to understand and have more compassion for people who don't have the same privilege. You start to see what it might be like for the Aboriginal people in Australia or what it might be like for someone who has less access to wealth or to health care or to the law.
Did you begin to make music as a sort of rebellion against the rule of the privilege?
I have always loved singing and music since a very young age. So I think it was more that I just really wanted to make music and to be involved. I loved being around artistic people. You know, you find your tribe and you gravitate towards people that enjoy doing the same thing as you. Over time my practice as a songwriter and musician has developed and I feel like music really gives me everything I need. I get to perform live and tell stories in front of an audience. Art helps me to understand my life. The best art is the one that makes me think beyond my limited vision and makes me question.
Your songs are about Australian small town life, which you once said didn't allow for 'dreaming big'. Meaning less pressure for success?
The song 'Regional Echo' is a commentary on how we don't encourage people to dream big. I don't necessarily feel that dreaming big means looking for success or needing to be famous. I think it's more a state of mind. We have this small thinking where we don't want people to think they are too good. And whenever anyone in this country does find success or things do happen to them overseas there's also an undercurrent of negativity, of people needing to put you back in your place.
You left small town life behind and moved to places such as Sydney and later Melbourne, where you are now based. What was it like to be leaving behind some of the comfort and stability you were used to?
If you are living in a bigger city, all of a sudden there's more people doing what you do and doing it very well. That can be confronting because you have to look at your own practice. You are constantly being inspired by other people around you who are making amazing music and amazing art. There is more pressure. Like in that saying where you are going from a big fish in a small pond to a small fish in a big pond but i love it. I love Melbourne. It has this incredible underground music scene, lots of feminist punk bands and a very supportive community. There is a lot more discussion around people in music who might be non-gender-conforming or transgender. It just feels like we are seeing a time in Melbourne where music here is disruptive and challenging.
What makes this community work, and what is its influence on the Australian music scene?
It has had a huge impact. It feels to me that there is a lot more room for women in music, particularly in Melbourne. The music community here is so strong because we have so many great venues and we have some fantastic independent record labels. There's obviously the label that Courtney and I started together about 5 years ago called Milk Records!, and there is probably another 20 independent record labels in Melbourne who are doing amazing stuff. We also have a couple of incredible community radio stations that really support grass-root music and give bands that are just starting a platform to be heard. All of these things combined create this lovely encouraging space to just pick up an instrument and start playing.
Many solo artists struggle financially. How does the community help you to make ends meet?
It's hard anywhere in the world now to have a sustainable practice, to make enough money to be creating art and music. I discovered that the most successful way I could keep making music was to find other likeminded artists and do things together. Milk Records! is about collaboration, so compiling albums together or going on tours with all of the bands on the label. At the moment we are all collaborating as songwriters, you know, different songwriters on the label are working together to write songs together. That's the kind of stuff that we are interested in - creating a real community of artists, and also a community of fans and people that support the label, come to our shows and buy our albums.
There was a time in your career where your partner Courtney Barnett was more successful than you, which made you question your own practice. Did this experience help you to find your way and believe in yourself as an artist?
Definitely. I think when someone close to you, either partner or family or friend, becomes very successful, especially if it is in your same chosen profession, it makes you question what you are doing. Is my music worthwhile? What I am contributing? Courtney's success was a great thing. First of all it's been so good for Australian music to see a woman from this country have success all around the world for her songwriting. Not for how she looks or what she wears but for her lyrics and her musicianship and what a great guitarist and poet that she is! But second of all, what I got to see as Courtney became more successful was that I had to look within and ask myself that question: Why am I making art? And I feel like I came through that period of questioning myself. I did feel jealous at times but I knew that it was my own unresolved conflict and I resolved that conflict by realising I have something to say, I love making music, it doesn't matter whether I am playing to a hundred people or a thousand people. At the end of the day it's what I put on this planet.
Your own individual voice?
Exactly! There's only one voice that is like mine. Or like yours. And the most important thing is that you keep the channel open, that you keep making art, regardless of whether you are having commercial success or not. You are here in this life to be an artist. And that's what I am doing.
Bob JONES
31/08/2017
---
Interview avec punk rocker Jen Cloher
Tu viens de publier ton nouvel album, « Jen Cloher ». Beaucoup de nouvelles chansons parlent des privilèges et de l'arrogance qui en découle.
Jen Cloher: Tout à fait. Je suis une femme blanche qui a grandi dans la classe moyenne, j'ai donc eu la chance d'avoir une bonne éducation. Je pense que tous ceux qui se rendent compte de cette chance se retrouvent dans un dilemme. Pourquoi moi? L'art, c'est un privilège. Il faut plus d'art dans ce monde qui ne parle pas de privilèges. Il les faut remettre en question et s'en servir – pour remédier à des abus.

Comment tu le fais?
Je partage mon avis – en tant que musicienne lesbienne en Australie. Mon devoir est de réfléchir sur la vie des autres et la mienne. Le premier titre du nouvel album (« Forgot Myself ») parle du mariage homosexuel, c'est une histoire personnelle. En Australie, il n'y a pas de loi qui permet aux personnes du même sexe de se marier. Ce qui veut dire que ma partenaire Courtney et moi, on ne peut pas se marier. Je parle du féminisme – des femmes qui sont fortes dans un monde qui essaye de les opprimer. Je parle de l'isolation qui touche quelques artistes australiennes à cause de la distance avec le reste du monde. Il y en a beaucoup qui ne peuvent pas se permettre d'aller en tournée.

Est-ce que ton souhait de te marier qui reste inabouti à changé ton regard sur les privilèges?
Je crois que dès que tu te rends compte que tu n'as pas les mêmes droits civils que les autres, tu commences à te poser des questions. Tu te demandes comment c'est pour les Aborigènes de vivre en Australie, pour les gens qui ont à peine accès au système légal et social. Petit à petit tu commences à comprendre et tu développes une compassion profonde pour les gens qui ne partagent pas les mêmes privilèges.

Comment es-tu devenue artiste? Est-ce que c'est une sorte de rébellion contre la suprématie des privilégies?
J'ai commencé quand j'étais très jeune. En fait, je pense que j'ai toujours aimé chanter et être entourée de personnes artistiques. Ta bande de potes sont des personnes qui partagent les mêmes intérêts, les mêmes passions, on s'attire les uns les autres. L'art me console et m'apaise. En tant que musicienne et compositrice j'ai toujours progressé. La musique me donne tout ce qu'il me faut. Je me mets sur scène, je raconte des histoires. Tout cela devant une publique.

Tes chansons traitent de la vie dans les petites villes australiennes. Tu disais une fois que la mentalité australienne ne permettait pas de grands rêves. Cela veut dire moins de pression à avoir du succès?
Les grands rêves pour moi, cela ne veut pas dire de chercher le succès, la gloire. J'ai plutôt l'impression qu'ici on n'encourage pas les gens à rêver. La chanson « Regional Echoes » en parle. On ne veut pas que les gens soient convaincus d'eux-mêmes. Et si jamais ils le sont, ce n'est pas bien reçu. Il y a toujours une pointe de mépris.

Tu as quitté ton « Small Town Life » dont tu parles dans la chanson du même titre, pour aller vivre à Sydney, puis Melbourne. As-tu perdu un peu de confort et de sécurité avec ça?
Sûrement. Dans une plus grande ville il y a des gens inspirants qui font exactement la même chose que toi! C'est une nouvelle forme de confrontation. Il y a ce proverbe anglais qui décrit bien ce sentiment: « You are going from a big fish in a small pond to a small fish in a big pond ». Il y a une certaine concurrence dans les grandes villes qui fait qu'on commence à s'interroger sur ce qu'on fait. Mais j'aime ça. J'adore la ville de Melbourne avec cette scène underground. Toutes ces musiciennes, les punk bands, les groupes punks, les gens transgenres.

Quel est le secret de la réussite de cette communauté ? Et quelle est son influence sur la musique en Australie ?
Cette scène est influente, elle fascine et elle sème le trouble – en posant les bonnes questions. Dans la communauté chaque personne aide l'autre. Ici à Melbourne il y a beaucoup de possibilités maintenant pour les musiciennes; des petits clubs, des label formidables. Ca fait à peu près 5 ans que ma copine Courtney et moi avons fondé notre propre label indépendant qui s'appelle Milk Records! et il y a probablement vingt autres labels indépendants à Melbourne qui produisent des choses incroyables. En plus, plusieurs stations de radio se sont établies en offrant un lieu aux groupes qui viennent de commencer. Melbourne est un lieu qui donne envie de prendre dans ses mains un instrument et de le jouer.

Du côté financier ce n'est pas facile pour une artiste solo. Comment faites-vous dans la communauté pour vous aider l'un à l'autre?
Vivre de son art est difficile dans le monde entier. Pour moi, la meilleure solution a été de me mettre avec d'autres artistes. Chez Milk Records! on publie des albums ensemble, on fait des tournées ensemble. Actuellement, on travaille ensemble sur l'écriture des chansons. Les fans, les supporteurs, les artistes, tout le monde fait partie d'une grande communauté.

Il y avait un moment de ta carrière où ton partenaire Courtney Barnett a eu un grand succès alors que pour toi les choses n'allaient pas bien. Est-ce que cette expérience t'a conforté dans le fait de trouver ton propre chemin d'artiste sans perdre la foi?
Bien sûr. Si ta copine, ton amie ou bien un membre de ta famille a du succès, surtout dans le même secteur, tu remets en question ce que tu fais. Pourquoi je chante? Ma musique, fait-elle sens? Par contre le succès de Courtney a eu un effet magnifique: la scène musicale australienne voyait une artiste qui devenait connue pour ses textes, pour sa manière de jouer à la guitare et non pas pour son physique ou la façon dont elle s'habille. Cette situation a eu un effet personnel pour moi aussi. Je me suis posée la question: Pourquoi est-ce que ce que je fais de la musique? J'étais jalouse, il me fallait réfléchir sur ma vie. Et j'ai trouvé que c'était mon propre conflit à moi qui me perturbait. Je me suis rendue compte que j'aime la musique, que j'ai une voix, peu importe si je joue devant cent ou mille personnes. Ce qui compte à la fin de la journée c'est ce que j'apporte au monde.

Ta voix unique ?
Tout à fait! Qui n'existe qu'une seule fois. Il faut rester ouvert et continuer, indépendamment du succès commercial. C'est ma vocation. Alors c'est ce que je fais.
Bob JONES
31/08/2017
---