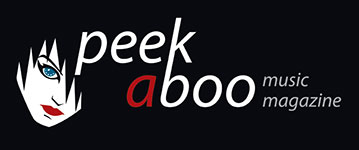 like this interview
---
GOTTERDAMMERUNG
Rose gardens are beautiful but they die too…you might as well dance in that garden during the last night.
11/09/2017, Sophi KATZ
---
Götterdämmerung was formed in August 1991 in The Netherlands but moved later on to Berlin, Germany.
Götterdämmerung's style is a combination of Gothic, Post-punk and Noise. Influences from Sisters of Mercy, Siouxsie, Big Black and Sonic Youth amongst others.
They signed with the German goth label Dion Fortune Records in 1993 and the first release was the Rearm EP featuring three gothic-noise tracks full of old-school postpunk elements. The full-length album A Body And Birthmark was released in 1994 by the label Big Noise Records. This album did got good reviews and the band organised a small tour. Two years later, in 1996 they released their second album Purge with 5 songs, which made it a mini album and was released by Undesire Recordings. Morphia came right after we entered a new millennium in 2001, released by the label The Nature Of Gothic. In 2003 a limited edition, The Nation Had Been Flirting With Forms released by Casco. Last but not least so far, Of Whores And Culture was released in 2007 by Strobelight Records. They leave us wanting more.
Marc Bijl: bassist
Almar David: gitarist/programmer
Guido Van Nieuwpoort: vocals
Let shake, rattle and roll…
How did you came up with the name Götterdämmerung?
It was a TV show on alternative music in the Netherlands around 1983. Our singer Guido came up with the name in 1991 as it was also referring to a Joy Division bootleg and the last opera of the 'Ring des Nibelungen' from Wagner. All in all it sounded like the end of days, judgement day…dramatic. Like our music at that time.
Which bands or artists have affected you the most so far?
It's always stupid to come up with an endlesss list of usual suspect bandnames like Cocteau Twins, Killing Joke, Joy Division, Chameleons, Talk Talk, Voivod, The Cult etc., as we as individuals also have weird tastes in art and music that goes from Folkrock to Classical music, country, Prince and deathmetal. Götterdämmerung is like a film score of sounds and feelings of three individuals, that is just slightly connected with other bands.
What are your songs about and are there more subjects you would like to write and sing about but haven't yet?
It was always existential, about life, loneliness. Confronting and doubting every-fucking-thing. How to survive in a world that doesn't work for you but somehow will…in the end. About struggle, escapism, drugs and lots of sex. Partly with the eye of an observer.
Do you hold back things you would like to scream out or you just go for it?
We go for it.
Would you like to start another band or project alone? In which genre? Have you been in other bands before?
Yes there has been some side projects and other bands; Almar was in Huron and Darkcell and AD and the Icons. Marc had a project with Almar entitled; Life as Art. Guido was in Götterdämmerung and as a drummer in Botanic Silence with Marc.
How is it to come back after having been away for a while and was there a reason for it?
We always quit and start again, we lost count how many times that happened. It's almost like a ritual but usually it is the recording process of a cd or vinyl and the performances that follow that give us an unsettling mood of repeating ourselves and then we get on each others nerves and stop.
Do you miss the time back then or do you enjoy this time as much to perform your shows?
It is better now because we know what we are doing. It is more fun actually, never thought we would say that...
How was the atmosphere in The Netherlands when you started with Götterdämmerung and why did you make the move to Germany to stay and live over there?
Germany was more interested in our music. We played there a lot and in bigger places then in The Netherlands. The Netherlands is always a bit too progressive…in the nineties it was all house and happy hardcore…but now we love to play in small venues. Also NL is at its best when it is not a retro party but genuine alternative night.
Are you more inspired during the day or during the night to write lyrics and make music?
The night...
Are you working on a new album we can expect soon?
Yes but we do not know when it will be finished, we always take our time.
If it was up to you would you like to release music on CDs, vinyl or cassette and why?
Vinyl although now we almost get nostalgic over CDs if just for the car stereo. When cars got CD players we made our first album (a body and birthmark) in 1994.
People who don't know Deathrock, Goth or Punk are kind of scared of it, how do you think they come to such a way of thinking?
They usually do not see or feel the beauty of music that reflects a darker feeling of escapism or even death and destruction. Most people like happy music or romantic music but without light there is no shadow, so why not go over to the dark side and see what keeps your personality in balance. Rose gardens are beautiful but they die too…you might as well dance in that garden during the last night.
Who would you like to direct and shoot the music videos if you could choose?
We do it ourselves of course but if we could choose we would like Stanley Kubrick to do one, but he is no longer among us. We all love his films.
How was touring so far and what was the most memorable night and why?
Most memorable was Leipzig, London and Uden, but I cannot tell why…
With which bands would you like to go on tour?
The Black Belles, Killing Joke, Duran Duran, Iggy Pop...
In which country would you like to play when you are on tour again and do you prefer to play for a small audience or big audience and festivals or in a club?
A small club in Tel Aviv or Cuba or a festival in UK, The size of the crowd should fit the club or festival, then it does not matter to us….
What are you personal thoughts on our subculture these days? What would you like to see differently or do you prefer that it stays like it is?
It is more difficult to have an underground scene with subcultures nowadays. In Germany it still is a big scene and in The Netherlands it is still small. But the good thing is; it is a global scene. You can reach the subcultural diversity through the internet so it is easier to find it and enjoy it. The feelings of despair and loneliness are personal and will always affect people. Through music, art and literature, culture or subculture, you can make life more mysterious and a pleasure to re-discover and celebrate. Even in the darkness.
Do you see dancing shadows at night that whisper melodies in your ear?
No.
https://gotterdammerung.bandcamp.com
Interview by Sophi Katz
Sophi KATZ
11/09/2017
---