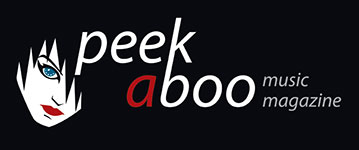 like this interview
---
JOB KARMA
What is common for both projects is melancholy and emotional concepts for the music.
07/10/2012, Kurt INGELS
---
Can You please shortly introduce the bands Job Karma and 7JK to our readers?
M: JOB KARMA is an audio-visual band formed in 1997 in Wrocław by 3 friends - musicians: Maciek Frett and Aureliusz Pisarzewski and a video artist: Arek Bagiński. The group released 6 albums (in Poland and Italy) and tour regulary in Europe. Our music has evolved in those 15 years, from dark ambient industrial landscapes to rhytmical structures. But I think the best description of our music is: the movie for the ears.
7JK is a trio, an english vocalist and a violin virtuoso Matt Howden known for the audience as a SIEBEN and a part of Job Karma: Aureliusz and Maciek. We released our studio album "Anthems Flesh" in Mai 2012. The music is a mix of looping violin and warm vocals with electronics and an industrial edge.
What is the main difference between the 2 projects and what are the similarities?
Aureliusz: The main difference is the fact that 7JK is the new project and the result of the cooperation of two bands that exists on the scene from many years. Job karma has been found 15 years ago and has its formed style and message. When you consider the musical sources it is an electronic project with visuals integrated. In 7JK we mixed using of live instruments with electronics, programming and Matt's vocals. From the artistic point of view some people may look in 7JK for the musical synthesis of these two different projects but I guess it is the result of two different attitudes of creation and brings new quality and musical value. This is what we intend to do.
How did the collaboration with Matt Howden (of Sieben fame) see the light of the day, and what is the main goal for this band? Would you still consider 7KJ as an industrial concept and how do you combine two different musical directions as neoclassical en post industrial music?
A: We've known Matt from several years now. Our friendship begun in 2004 when he appeared with Sieben and HaWthorn concerts on the Wroclaw Industrial Festival. In 2005 we toured together in Poland. We started to play live together on some Sieben and JK tracks since then and finally came to the idea that we could record some EP material. After exchanging some of the musical ideas, we all found some deeper idea and pleasure of working on it. His live instrumentation with our electronics showed different dimensions. The ideas spread out quickly and soon we had the material for the first CD. We all are convinced that the "Anthems Flesh" is just the first step. We don't consider 7JK as industrial concept. I think now Job Karma isn't strictly industrial too. Too many musical and live influences worked for it through all these years. What is common for both projects is melancholy and emotional concepts for the music. The musical tools have the secondary meaning. Also the good relationship and understanding between all of us are necessary for creating and making music. That would be the foundations of 7JK.
The music of 7KJ sound as a soundtrack fro a movie that still has to be made… would it be a drama or thriller or horror movie… or something completely different.
A: It is hard to refer to this as I don't have the proper distance to our music any more. I know every single sound and it is not so easy to stand beside this and take an impartial look on it. I guess this impression is provoked by the fact that the album is very eclectic and you can find a variety of tempo, tone, ambience and rhythm there. Or maybe you can catch some of Job Karma's subconscious influences - we were described many times as "cinematic industrial" so maybe this is it … So I guess it would be the movie with dynamic mix of emotion and action.
Visuals seem to be very important in the Job Karma project, do you see music and visuals as a whole, enforcing each other and therefore as an art concept? In other words can the music of Job Karma have the same, intense effect without the visuals?
A: Job Karma is an audio-visual project in general and I hope our live shows will convince you. All the music and videos are not accidentally arranged. One is the result of the other. It shows common story of the state of contemporary civilization issues on many activity fields. However we are not strictly limited by this idea and all our releases are just music tracks. Anyone can project his own pictures for it. We distinguish these two kinds of perception and I hope both ways gives different respond.
Who is responsible for those videos?
A: All the videos are drawn, directed and produced by Arek Bagiński. We strictly cooperate from the beginning of the project. He is a graphic, performance and video artist. As you can see he produces animation as well as movie clips. All fills up the music perfectly for us.
Is there a visual approach to support the music of 7JK too?
A: We will see. This is the beginning of our work with 7JK so nothing is decided. As we experienced from Job Karma activity – the production of visuals is the serious task and it should be well made and prepared. We wouldn't use accidental movie scraps. For now we will just use the compilation of pictures we picked for our CD booklet. So maybe the visuals won't be necessary at all as we work on a different artistic message in it. Time will tell …
Could you explain the deeper meaning of the 2 band names?
Maciek: I know 3 different but at the same time very interesting intrepretations of the name - Job Karma: You can choose which one You like the most :) First as a bad karma of a biblian Job, second a karma of one being brainwashed by the slaver job in corporations in the name of "success" and "career" and third interpretation is the strongest one: "Job" means "fuck" in russian so in that case it would be fucking karma :) 7JK is simply a combination of our two bands names: Sieben and Job Karma
By how far is Job Karma a statement to modern society? In other words a political discourse by means of performance art…
M: On some of our releases (especially on our concept albums like Tschernobyl, Strike) we tried to deal with the subject "problems of the modern world". But all our thoughts and statement in this matter is very much visible in our every year multi-media project RITUAL. The originator of this event was Arek Bagiński. Till 2012 there were 7 editions like: "Man-Religion", "Man-Machine", "Holocaust", "Man-Media", "Society-Nature", "Man-Health". Every action is realized in a different spaces and surroundings. We spent 3 days in Chernobyl, performed in a gothic cathedral, an active heat and power generating plant, a swimming pool that used to be a synagogue, a closed hospital etc. In each of those places we made a movie and/or animation which later became a part of Job Karma shows.
I read somewhere Job Karma should be heard and seen as the artificial translation of the annihilation of mankind from its true being, drugged by false values of modern society, religion… Do you agree?
M: I like this interpration - in some part it reflects our intention. But I also think that if you listen to our music without the movie context it might create a very individual and abstract association - and that's most important for us!
Job Karma is a Polish band, I happened to be in Poland (Warsaw) this summer but their was no immediate evidence of a dark alternative scene… Is there any, if yes can you tell a bit more about it… other interesting bands, places to visit,…
M: To be honest Warsaw is a good city but only if you are interested in earning money or working in corporations. If you want to visit places where the dark scene is very visible you have to come in November to Wrocław and you have to visit our Wrocław Industrial Festival. We have been organising this gig for 11 years and for this year we invited Boyd Rice/NON, The Klinik, Section 25 and many many more. In the summer there is a Castle Party Festival in Bolków (70 km from Wrocław) for electro-gothic fans. The local music scene is developing really fast and in an interesting direction - I know many good polish projects, bands - you can get information about them from magazines like: printed "Hard Art" or from online zines devoted only to the alternative dark music scene. The bigger problem is with organising concerts.: 10-15 years ago you could easily plan tour in Poland and you would play in 8-10 cities. Today you'd find maximum 3 cities interested in inviting dark alternative artists.
But Poland is also amazing if you want to come and simply be a tourist here. It is a country where you still can find wild and non crowded places, mountains, lakes, rivers or empty beaches at the see. If you are looking for interesting industrial landscapes and architecture you can visit closed coal-mines, empty factories, no mans - land (lately even David Lynch came to Poland to direct his movie here). It's a really beautiful country with a very interesting and specific past.
What may the audience expect from Job Karma and 7JK on the Bimfest festival? And which bands do you want to watch yourself?
M: Job Karma will present tracks from the last 3 albums and of course movies and animations so it will be a truly "dark movie for the ears". 7JK will perform material from our debut album "Anthems Flesh" so you will have a chance to see what happens when the neofolk meets postindustrial electronic :)
To be perfectly honest with you - I want to see all bands. There were few bands I didnt' know before but I watched them on the Youtube and they seem to be great. The rest is known for me and I like them very much. I'm curious about who would be the headliner. But the line up so far is really fantastic!
Kurt INGELS
07/10/2012
---
De Nederlantstalige versie is te lezen op de website van Dark Entries via deze link
Kurt INGELS
07/10/2012
---