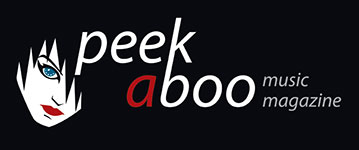 like this interview
---
HECQ (BEN LUKAS BOYSEN)
Both the Maschinenfest and Pluto gigs will drift in a pretty groovy realm.
06/10/2012, Chris KONINGS
---
If you haven't heard of HECQ you're missing out! But no worries, you can see him twice in october, first at Maschinenfest and later on in Belgium at the Pluto Festival. Being one of the brightest young stars at the electronic firmament, he recently finished his first soundtrack, "Restive". Young, well he has been around for about ten years now and has made about ten albums so he's far from being a newbie. Pushing the boundaries of electronics while still managing to express an amazing amount of emotions, he is indeed a rare gem. So no wonder we had a chat with him...
Hi Ben, tell me, were you always interested in music of an experimental nature?

Yes and no - I really like to listen to pretty much any kind of music but I want to condense and reduce everything I hear into something different and abstract. To (re)interpret ideas and influences I hear, and I like to do something else with every new album, approaching it from another angle is the declared goal....or at least the strategy.

Since 2010, you made the shift from idm/ambient towards dubstep influenced music, why did you do that?

It's not a permanent shift really - I had to get that out of my system - at this point I'm not sure what the next album will sound like.
It was a lot of fun and important to me at the time, but too restrictive. I will only work in certain styles or ways until I'm interested in something else or feel that something else might help me more getting my idea across.

Is the next album also in that direction? If there's already a new one in the making that is...

No, it won't...but there is an album in production.

Your latest album 'Restive' is a soundtrack for a movie. Was that a new thing for you?

Yes, that was my first feature film score and probably the final confirmation that this is the field I might feel most comfortable in (directly after writing "personal work" albums). It was a huge pleasure to be in the position to conceptualize a score and also really grow with the film and score. It was almost a bit sad once the work was over.

What was the difference next to making a 'HECQ' album?

Maybe the restriction given by the storytelling and atmosphere. Yet it's not really a restriction - more of a partially prepared road to go down.
There is still enough freedom in writing music to a finished story - which I obviously have even more of while writing a HECQ album - but I found it very interesting to just look what I can do along the lines of the story and the directors thoughts. It was really fantastic.

Could you see yourself moving further towards soundtracks, like In The Nursery does for instance?

Yes, certainly. there are two more scores (one finished and one in post production) that followed the first one - the requests for these came completely independently from eachother in only a few months time. I take that as a sign (and really hope I'm not wrong about that).
The cinematic aspect was always a very important part of my music and to combine the actual cinematic medium with what I might have learned and with what I want to achive in the years to come is a chance I really appreciate and I'm very thankful about these projects.
What can we expect from you at the Pluto festival and at Maschinenfest?

I like to play the rather rough tracks on my gigs. I think both gigs will drift in a pretty groovy realm.

What are your dreams or hopes for the future? For HECQ, or yourself...

That we all can do the good things we like for many years to come...plus health and ideas - with these two things one can go on for a while.

Thanks a lot for this interview!

It's been my pleasure!
Chris KONINGS
06/10/2012
---