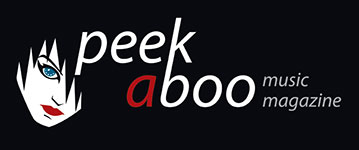 like this interview
---
SAD LOVERS AND GIANTS
If we had become more famous back in the day, it might actually take away from the feeling of discovery that people have now.
02/01/2013, Didier BECU
---
A date that has to be noted in your agenda is 23rd February 2013. Not because the Mayas have miscalculated the long awaited apocalypse, but just because something special will happen in Brussels that night. Along with the youngsters from Thieves Of Silence will present you Sad Lover & Giants on stage. Peek A Boo had a very long chat with these monuments of invincible melancholic pop.
Hello, if we take a calculator then we'll see that you are around for more than 30 years. That's a lot, how would you describe these years?
Tony: They went pretty quickly, that's for sure! The initial period with the band was a time of enormous potential and enormous disappointment since just when we seemed to be getting somewhere our record label (Midnight Music) went bust and it all turned to shit. We split up in 1992 and probably thought that was it. Then, in 1995, Cherry Red bought the Midnight catalogue and asked us to do a Best Of and it was in the meetings we had to decide the tracklisting and sleeve (the now iconic silent screaming man picture) that we realised there was still a lot of love for the band, both in our own hearts and among the public. The Best Of came out in 1996 and soon after we started releasing records on our own label (old recordings, mostly) and then Garce and I started work on a new album, Melting In The Fullness of Time which came out in 2002.
Ever thought in 1980 that you'll be doing this in 2012?
Tony: I joined in 1986, I think, at which point the band had split up already, so there was certainly no thinking that the band would survive the decade, let alone the 20th century. I think in those days bands came and went, key band members from a lot of the big bands might die of drug overdoses or in plane crashes, bands (like Pink Floyd) would split acrimoniously - there was more a feeling of a fleeting moment to the band idea. Since then I think the internet has made it really hard to become famous, paradoxically, and so those of us who managed to get our heads above the parapet during the time records were physical products have gone on to enjoy an incredible longevity that I sincerely doubt will be available to bands living in the mp3 age.
How do I have to see it? A band that has never given up on their dream or a band that has never lost the will to fight?
Tony: I think a band that managed to plant a flag in the musical firmament that people keep re-discovering and finding pretty cool, and a bunch of guys that actually really enjoy playing together and being together and love what we do. I owe Garce and Nigel a huge debt for influencing me in my latter career with Above & Beyond, honing my musical vocabulary and it is in that light that I regard them now, part of my history, part of my musical voice and I love them for that.
I guess it's true that you've been neglected by the traditional press. How does it make you feel? I mean, one good review could have made you superstars, not?
Tony: I don't think the press was ever quite that powerful, we did get some great press around the time of the Mirror Test (a glowing feature in Melody Maker, long overdue by that time) and nothing really changed. Part of the current appeal of the band is that people are discovering us as new and treat us like a new band. If we had become more famous back in the day, it might actually take away from the feeling of discovery that people have now. So I'm happy with the trajectory of the band. We've stayed under the radar.
You also are linked to my fave band of all time, The Sound, another band that was bigger in other countries than their own UK. How was that time with Adrian?
Garce: We supported The Sound at a major London venue in 1982 and I remember watching Adrian Borland as they did their soundcheck. He was the heart and soul of the band and very business like and focused although he was an unlikely frontman to look at, perhaps that's why they never achieved the success their songs deserved at the time, it's almost certainly why they found success abroad rather than in the UK where having the 'right' image seems to be so important. I find many of Adrian Borland's songs achingly beautiful.
Your albums have been released by Midnight Music, a very tiny label that's been collected by lots of music fans. Such things were only possible in the 80's, not?
Tony: Midnight Music was, indeed, a tiny label. We were lucky to be signed, twice, by Midnight Music and they were instrumental in the genesis of the group, but sadly the mis-management of the label and the publishing company caused us a lot of anguish later on.
Just like so many other bands you also were on the John Peel Show. What can you remember from that? Personally I always thought that when Peelie died, the music died as well.
Garce: Yes that's an interesting point, he created a whole different view of popular music that was a backdrop for young musicians like us searching for an identity. We were enormously excited about being asked to do a John Peel Session but very young and rather than play one of our earlier singles for the show we played four completely new songs that hadn't even been played live, but it seemed to work and the session was repeated by the BBC.
Recently your albums got re-released by Cherry Red. Do you think this created a new fanbase?
Tony: Certainly, both directly - by allowing more people to discover our recordings, and indirectly - by giving us personally a catalyst to re-form and play live again. It was during the meetings that we had to decide the track-listing and running order for the Best Of that we re-connected personally and decided to start playing and recording together again.
Garce: The other important factor has been the ability to download music plus Youtube and social networking. Cherry Red re-releasing the albums got the music out there but I think Youtube has been just as important. When we do a gig these days 300 people watch it on the night but a week later another thousand have watched it on Youtube.
I never could do it myself, but how would you describe your own music?
Garce: Prog pop.
Tony: Existential white soul music!
These questions I always ask. What's your favourite record of all time and please state why.
Tony: The Cure, 17 Seconds. I played it every day for more than a year and was hugely influenced by the sound of it (I bought a Fender Jazzmaster and Chorus pedal) and by the tone of voice (miserable, reflective, poignant). I was cast in stone musically by that album in many respects, and quite gladly.
Garce: It changes all the time but the one record that's always in my top five is Ziggy Stardust by David Bowie. It has so much atmosphere and that's the quality I look for in music including our own.
With whom wouldn't you mind to be alone with in an elevator for 8 hours and what would you do then?
Tony: I'd love to have a chat with a resurrected John F Kennedy, to thank him personally for avoiding a nuclear war in the 60's, ask him what he might have done if he'd had a second term, chat about Marilyn Monroe and his brother and generally chew the fat. And then I'd write it all down and write a book, my 8 hours in a lift with JFK.
Garce: Kandinsky, the man credited with painting the first abstract painting. I've just finished reading his book 'The Spiritual in Art' and his comparison of the emotions we feel when looking at a painting with those feel when listing to music ought to keep us going for eight hours. I would then paint a masterpiece.
You soon will be gigging in Brussels. Have you played there before and what can we expect?
Tony: We have played there once, in 1988, I think. I have a VHS tape of that gig and it was by pausing the tape during a close up of my guitar effects pedal board that I managed to remember exactly how I had them set up in those days! Very useful, it was. You can expect two hours of music played live with a skill we never possessed when we were together originally (we've got much better!), all your favourite songs collected from our five studio albums, B sides and beyond, and some brand new songs from this year.
Thank you so much for doing this interview.
Garce: The pleasure is entirely ours.
Didier BECU
02/01/2013
---