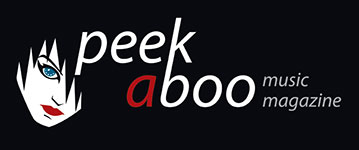 like this interview
---
ORGANIC
We do not like working with blinders on. That's why our album is hybrid, even surreal, with many different colors.
04/01/2013, Philippe BLACKMARQUIS
---
One of the best Belgian productions of 2012 was undoubtedly "Under Your Carbon Constellation" by Organic. The album was in the top lists of several peek-a-boo editors, including mine. Organic is a real musical UFO, which combines post-rock, electro, progressive, psyche, stoner, new-wave and postpunk, no less! Created in 2011 by Raphaël Haubourdin on vocals, keyboards and programming (also in Graceland) and Joris Oster on bass and programming (also in Silver Riot), this unclassifiable band from Brussels might become the new sensation in our small country and abroad! An ideal opportunity to meet them.

Thank you for this interview! Your first album is really at the crossroads between a lot of musical genres. How comes?
J.O.: We do not like working with blinders on. That's why our album is hybrid, even surreal, with many different colors.
R.H.: It's also because we listen to a lot of different musical styles and as we do things naturally, without trying to sound like other groups, the result is very diversified, but with a common thread.

One of the pillars of your music is the bass. It is ubiquitous and is inspired by masters like Peter Hook (Joy Division, New Order) and Chris Squire (Yes). It can turn into a lead guitar and sound stoner or metal, thanks to an armada of effects. And the arrangements made me think of post-rock and krautrock, right?
R.H.: Yeah! We really like Neu!, Can, Hawkwind, and more recently, Fuck Buttons. All these groups changed music by decomposing it and by experimenting. We also assimilate some aspects of prog, but not the boring aspects. So, no long solo's, but complex sounds and structures which can be inspired, for instance, by King Crimson (21st Century Schizoid Man!).

There are no guitars at Organic. This absence is not felt because bass, drums and synths fill the sonic space perfectly. The keyboards are vintage, with old synths like a Casiotone but also many plug-in's. They are alternately atmospheric or noisy but always interesting. Here and there, we hear touches of a Mellotron emulator, which reinforces the deliciously prog side. The drums have a strong presence, clear and realistic, with a typically krautrock style. Note that, on stage, the live drums are played by Olivier Justin. Add to that a touch of new wave/synth-pop from the '80s and you get a new and innovative music. Raphael Haubourdin's voice is also very original. Versatile, it can be soft, a bit like in The Young Gods, or become incisive and screaming, evoking Bertrand Cantat (Noir Désir) or Kristoffer Grip (Agent Side Grinder). Why such a contrast?
R.H.: In fact, when I compose, I write some basic lyrics and I put myself in the skin of a character in a particular situation. Then, I let myself get carried away by the music and it can indeed go in all directions!

As no one is a prophet in his own land, Organic had to go to Sweden, more specifically to a Swedish alternative music label: Complete Control Productions (CCP) to be signed.
J.O.: We sent them our songs and they liked them, especially one of our songs in French: "Johnny Craque".

Today, "Under Your Carbon Constellation" is available on CD but also as a magnificent double vinyl LP, which offers several bonus tracks. The cover, especially, deserves a few words of explanation...
J.O.: It represents a Yeti crab, a crustacean that lives in the abyssal depths of the South Pacific Ocean. This animal was discovered in 2005 by a French biologist, Michel Segonzac, who kindly gave us permission to reproduce the photo.

This photo and the title of the album are in perfect harmony with the theme that transcends the songs...
R.H.: We are inspired by nature, by its size, its strength, its complexity. We particularly like water, the ocean. This is a very post-rock, ecological point of view. We see man as a small being on the face to the earth, like a 'naked ape'. As a corollary, we criticize modern society, the dictatorship of money, which is destroying the Earth.

Thanks for the interview! After a few concerts, including one in Brussels as supporting act of Graham Coxon and one in Sweden together with Agent Side Grinder, Organic is in search of opportunities to tour in Belgium and abroad. In the meantime, we have in our hands this amazing album, extremely brilliant. It presents a real creative burst and deserves to be listened to several times. Like a good old Yes album.
To listen to the album in streaming
Website: www.thisisorganic.be
The album will be available in Belgium at Mandai distribution in mid-January.
Philippe BLACKMARQUIS
04/01/2013
---