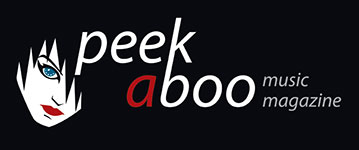 like this interview
---
UNITED AND IDENTIFIED
A shooting star in a futurepop-galaxy
07/01/2013, Peter DOLPHEN
---
Support your LOCAL scene is in Belgium not that hard: we dare to say that our country is one of the pioneers in electronic music, so bands grow like mushrooms. And amongst a lot of crap, from time to time you can find a diamond, ready to shine through the scene. UNITED AND IDENTIFIED is one of those diamonds. We spoke with the artist himself.
Hi Steve! How are you?
Well Peter, I am actually not doing too bad. The holiday period has just passed so I guess it's back to the gym to loose the pounds we gained, not?
UNITED AND IDENTIFIED… What do we have to know about the band? Who are you, what's your history in music, …?
The short version ;). UNITED AND IDENTIFIED was actually already founded shortly after the split of 1D-Fens. I stated it before and will do it again, but I don't believe that you are a musician, if one day you can just stop playing music. So I think UnI was "founded" half a year after 1D-Fens. Now founded meant, I installed cubase. It was in fact only about a year ago I decided to either quit (not an option) or really start doing something. That's also the time I decided to have other musicians involved. I had some changes to the bandmembers, but I feel that with Sammy and Joep I have a solid crew.
I have been following you from the beginning of the 1D-Fens-era and I know your music is always very personal. Is that your purpose of making music: finding a kind of 'relief of feelings'?
I believe that all the music that I have made is an expression or a reflection of how I am feeling. One could look at it as way of relief, others might see it as a way of getting to understand or know the inner me. Music is generally part of who I am. As you stated, you have been following us from the 1D-Fens period and considering we are already 11 years further down the line, it seems that music is here to stay.
With UnI, I tend to move a bit further down the road of relief, but also try to tackle the things I see around me which I wish we could change, but can't. Mirrors of Denial is definately an example of that. On a side-note I can say that one of the new tracks is on the topic of domestic violence. Although it may appear that some samples have a brutal ring to it, they are chosen with a specific purpose.
You have appeared on some small-scale samplers in Belgium (the very nice samplers of Dead by Dawn), but with 'At the border of the line', you have your first own EP. Satisfied with the result?
I am very please with the result I have. We have tried doing this with a limited budget and admittingly it has not always been easy. Most of the mixing I have done myself, mastering has been done at mathew lane.
One of the things that I must state is that by expanding UnI from a one man project into a three man project, I tend to find the balance better between fixing a track and finishing a track. Both Joep and Sammy are a great help in the studio for me.
It's obvious that the futurepop of the early 2000's have a large influence on your sound. Correct?
Ah everybody who knows me will confirm I am a massive futurepop fan. But the influence also comes from the dance and trance scene. (Currently listening to 'Lange - Drifting away sunset mix)
Also, a touch of dance can be heard. Do you aim for more than just 'the dark scene'? Building bridges?
As said in the previous question, the dance scene is rather influential to me. I do not want to limit myself to a scene or a specific audience. The clean vocals, the lyrics, the arpeggiators and pads make it approachable music. Some might call it commercial, but IMHO I don't think that commercial is a dirty word. As a musician, you don't make music (or atleast I don't) with an audience in mind. The more people liking it, the better for the bands. I don't really care whether they dress up in black or in fancy colors. Getting to the people is the message.
The promo-machine is working very well, I have seen a review from an online magazine in Sweden, calling you the next VNV Nation. This must be good for your ego, no?
It nearly cannot fit my door anymore (laughing ;)). Honestly, considering I am a huge VNV fan (just went to london to see their best-of concert), I was probably like a kid in candy store, when I read the review. Ego does not really add in this, but it does give a boost to continue what I am doing. There have been times when you sit behind your computer at 2 a.m. wondering who you are doing this for. UnI grew from a hobby into well, a very big hobby and recognition is the best thing there is.
An Australian radio has been playing a UNITED AND IDENTIFIED-remix of the band Cyferdyne. I have heard there is an anecdote connected tot his remix. Explain!
Well, I met Cyferdyne a couple of weeks ago in London. I went over there to see their gig at slimelights. So you know the drill, you like a band, you go and meet them and normally if you are lucky, you get to say a few words. In this case our management at Juggernauts Services introduced us. So halfway the concert I'm going like 'Nick, get me a remix please please please". After the gig Niall walks up to me as say "which track do you want remixed". I was incredibly happy that a band like Cyferdyne wanted to do that. So a couple days later I am chatting to Niall and I wanted to do a dark forever remix, but how do you start asking. After about 10 minutes talking about how great that track is, I finally got the balls to ask them for the remix kit. And Niall just went "sure, here you go, you have just asked..." It's kind of meeting santa claus as an 8 year old
So it seems like the band is being launched smoothly, so logically we will expect some live action… Anything planned already?
Nothing planned for the moment, but we are in the phase we are looking in the technical feasibility and how we can do live performances. The aim would be to be "live ready" by the end of january
As for playing live: I guess that you have a certain dream, a venue or a festival in mind of which you hope you can play?
Difficult question in fact. Getting to play live again is already a phase that I wanted to do. I must admit that it looks amazing to do a large festival, but on the other hand doing an intimate concert can also give you goosebumps as an artist. In the end of the day you are playing music, and the purpose is for the crowd to enjoy that music. 10.000 people standing still vs 100 dancing, which would you choose?
Steve, I would like to thank you fort his interview. The foundations are there and the world is waiting. Any last words before you conquer the scene? ;-)
Well, let me start by thanking people who genuinly like us and who are interested in us. That is still the greatness recognition. And for the famous words, can I get back on that later? ;-)
And of course: you can find a review of the EP 'At the border of the line' on our very own Peek-a-Boo-website!
Peter DOLPHEN
07/01/2013
---