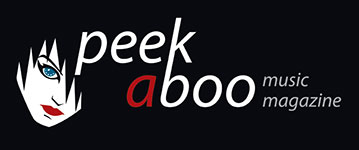 like this interview
---
UNITED AND IDENTIFIED
United & Identified shortens nicely to You & I (U & I). The idea behind this is that we are all united, yet unique and identifiable.
25/11/2015, Xavier KRUTH
---
For the next Dark Entries Night - on Friday, December 11th - we offer an exclusivity: the first live appearance of United and Identified, the Flemish exponent of future pop. The group, however, has been around for years. We had a conversation with founder and vocalist Steve Caster.
Hi Steve. Tell me, how did United and Identified come into being?
I have been interested in music since I was 15, going from the dark gothic rock to new wave and electronic music. Electronic music began to take the upper hand when I came to Ghent in 2000/2001 to study. That's where I met Henry (De Clercq, synths). Together, we founded 1D-Fens. After a few years, that story ended. United and Identified saw the light in 2006, after a break of some years, but it took several years before I did anything with it effectively.
What intrigues me is that you originally played gothic rock, and gradually evolved towards electro. How did that happen?
My guitar playing faded into an interest in electronic music over the years. I still take up my guitar now and then, but I electronic music gives me more freedom. And all the blame lies with Apoptygma Berzerk and VNV Nation. In my youth, I went to both gothic and dance/trance parties. I loved the dark feeling I found in the scene, where we had good conversations, enjoyed food and drinsk and fed our emotional life. But on the other hand, I could loose myself in a good beat and just continue. At the risk of annoying some people, but future pop is often good dance music, but with a male instead of a female vocalist. When Apoptygma broke through and I became completely addicted to Empires by VNV Nation, we established 1D-Fens.
Another advantage of an electronic band is that you can prepare a lot and have more freedom. Without wanting to sound dictatorial, inside United and identified I do the preparations for a song myself for approximately 80%. Only then does the rest of the band come in. In an ordinary band, that would be pretty difficult.
There is a special meaning behind the name United & Identified. Can you explain that?
United & Identified shortens nicely to You & I (U & I). The idea behind it is that we are all united, yet unique (and identifiable). It is also about you and me. Just as we, in this interview, each have our role, you and me. I give a part of my personal feelings away in my music and share it with you. You might be able to identify yourself with it, which makes us feel united.
At the end of 2014, you released your debut: Moments of Evolution. Is there a concept behind the album?Yes and no. Moments of Evolution started with the offshoots of At the border of the line. The CD is filled with subjects I came into contact with. For example: Fallen Angels is about an evening in London where someone told me that Stella was nicknamed Wifebeater. I was shocked to hear that there are men who can't tolerate alcohol and then start to beat up their girlfriend. At The Border Of The Line is about someone I knew who was borderline. It's nice when you meet someone who tells you that your lyrics speak to him and who has borderline. Moments Of Evolution is a reflection on my life and the events at the beginning and end of the CD. However, the songs are not in chronological order.
Were you pleased with the reaction to the album?
Firstly, we were very happy that we could release it. The need to change the label, three different drummers during the recording, the change in my voice (by quitting smoking)... all factors which played a part in the time needed to create the CD. Responses will always be mixed. It is of course nice to see that people find it good music, but that's no reason to become presumptuous. It confirms that we are not as bad as we think we are. I will always hear the mistakes when I listen to the CD. The good reactions are an extra boost and prove that people do not hear those errors (laughs). Most reactions were positive and contribute to the continuation of this project. Indeed, I have been playing for my cat for much too long.
You play futurepop, and you are both musically and lyrically quite comparable to VNV Nation, the gods of futurepop. Can you agree with this comparison? In what ways you differ from them?
It sounds like music to my ears. The comparison is certainly true, although we will need some more evolution to reach their level. Personally, I think we can best be compared to the VNV of the Empires and the Praise The Fallen period. These are also very close to the dance/trance scene. I got a comment from a pretty big fan of 'pure' futurepop. He said w sound like what VNV might have sounded like. The fact is that they have evolved away from their beginnings. Probably, this will also happen to us, nobody knows. Especially when you realize that we add live guitars to the songs. Ronan is a wonderful writer who can approach every subject, but still leaves a possibility for personal interpretation. I hope people have that feeling when hearing my lyrics. Coincidentally, some of my songs are applicable to my current situation while they deal with a totally different context.
The Dark Entries Night will be your first live show. Why has that never happened before?
U & I is a strange beast. Firstly, there is lack of time and the fact that I do not go out so often. That way, you are less likely to meet organizers. It is also true that we technically had a difficult setup. In the studio it's pretty easy to customize effects to create some loops etc. The rehearsals for this performance have often been technically challenging, but we think we have finally succeeded. The Dark Entries gig is a piece of evidence that it is feasible for us to play live. We are, after all, not the first electronic band on stage. One of the reasons why it took so long is because everything is played live. There is nothing on tape.
In what lineup are you going to play and what can we expect?
The current lineup is as follows: myself on vocals, Sammy Glaïed, (aka DJ S. IS.Rafil) ensures the control of the laptops/synths and does backing vocals, David Vermeersch on drums - another small challenge because he has just undergone shoulder surgery, and we should encourage him to play the drums quieter (but no worries, he will go for it) - and a newcomer to the group, Alex van der Cruyssen, who will take care of the guitar. I think it is a good lineup that will last for some time. It took a while to find the right people with the right drive, but it looks like we have managed. Nothing is more important than a good vibe. I feel that vibe during the rehearsals, so I'm sure it will be noticeable on stage.
Thank you, and good luck on December 11th!
United and Identified: website / facebook
Dark Entries Night XIII with Mirexxx + United and Identified
Xavier KRUTH
25/11/2015
---
De Nederlandse versie vind je op Dark Entries.
Xavier KRUTH
25/11/2015
---