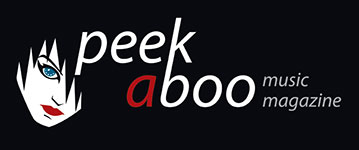 like this interview

---
RASTABAN
We create, record and produce our records ourselves, and we want to keep this freedom!
11/11/2014, Filip VAN MUYLEM
photos: © Niiv Photography for the first one, Kees Stravers for second one, Julie Haelemeersch 3rd & 4th. Final one by Ilona Odekerken
---
Rastaban will be back on stage of the Trolls et Légendes festival 2015 by popular demand. At the same time they will present a new album, interesting enough to put a few questions to Mich (the drummer of Rastaban)
You'll play for the 4th time at Trolls et Légendes, by popular demand. How does it feel?

It's just amazing and completely unexpected, in particular because it's the second time in a row we'll play there with Rastaban. I was pleasantly surprised when the organization of Trolls et Légendes contacted us to ask if we wanted to be a part of it for the 10th anniversary. It will indeed be my 4th edition on stage there, also for Steph, and it's even the 5th or the 6th time for Luka. If you include the bands we've joined as guests, we've played more gigs there than there were editions of the festival. So it definitely feels like home to us, and not only because it takes place in Belgium.

Will there be an extra guest on stage with you?
There will even be some extra guests, to make it something special for this anniversary edition. But we'll keep it secret for the moment.
Another festival where you might be asked to come back is Castlefest. It must have been a tremendous party? I read that even weeks after the show you still felt the vibe of the audience?
Castlefest is something you have to experience to understand the feeling that it awakes. This year, there were more than 32.000 people gathered during that week-end, and still, the harmony, respect and exchange of good vibes are just unbelievable. I think it's the only event of that size with such a connection feeling around. It's a real family gathering where open-mindness and positivity are an unwritten rule. And like Trolls & Légendes, it's a great opportunity to see a lot of friends again and have a good time with lovely people we don't see often enough.

I read in your profile that it's not always a fun thing to be a musician, can you explain that thought?
The "being a musician" part is actually the fun part. Creating new songs, sharing them with people, it's a way of living, and also a way to survive mentally and emotionally in this crazy world. But beside the creative aspects, as an independent band doing everything by ourselves, you're often drowned in the other aspects like the administration, the communication, office work, management, logistics,... We're lucky to work as a team, everyone as a part of the job to do regarding these aspects following his skills and the time he can give to it. These are parts that a lot of people often underestimate. Beside that we also have jobs and families, and it's sometimes not easy to combine everything. But I definitely can't complain at all: having the opportunity to play with Rastaban is a pure blessing, and we have the advantage to work at a very underground level far from the mainstream music business, it gives us a huge freedom in what we do.

You put your heart and soul into the folk compilation "Folk for the People: a benefit compilation for the victims of repression in Ukraine. Can you tell us something about the results and how you feel about the actual situation? Do you think you can do this kind of thing again?
The set-up of this benefit compilation project was so spontaneous, and it went fast. Something completely unexpected. But the emotion was immense when everything happened there in Kyiv last winter. No one could expect that a regime here in Europe would be able to kill its own citizens protesting in the streets. It was a big shock for a lot of people here, and I think it's why the compilation received so much feedback, motivated by pure compassion.
The final balance of the project was very positive, with around 2500 € raised for the victims of the repression against the Maidan movement last winter and their families. It could be much more I think, but the evolution of the situation in Ukraine, with this bloody open conflict in the East, drowned the Maidan events into a much greater misery and suffering, and a much more sensitive situation.
I won't tell much about the situation there right now. I can only say that I sincerely hope for an end of the conflict, there was already much too much suffering.

Your singer (Marine) was pregnant when she performed last time in Mons, now that she has a baby might that change some things?
Her pregnancy for the last edition of Trolls & Légendes nearly forced us to cancel the gig. We were not sure if we'll be able to perform a week before the gig, but at the end, everything went very well, she did an amazing job that night, and some weeks later, she gave birth to the wonderful baby Emma. During the rest of that season, Emma was just following us during our adventures. And now, grandma and grandpa take care of her most of the time when we have gigs. But she's not an exception: nearly all the band members have kids; I'm the only one who has not. So the fact that Marine became a mother didn't change a lot of things in the way we work, we're used to combine our band activities with our family lives.

I described your first CD with these words: 'Aurora is a festive tribal folk album with all the ingredients to start a party and keep it going.' Is that the correct description?
We have indeed a strong festive side, with very joyful "danceable" up-tempo songs, but also a more quiet and sensitive side; with more let's say "contemplative" songs. But even our slower songs have something uplifting and energetic, I think. It's probably a characteristic of our Tribal Folk sound, but it's something we don't really plan, it comes spontaneously when we play together and write new songs.

Right now you are working on a new album. Will there be other tracks like the festive 'Caje Sukarije'? A great gipsy minded track! Anything you can tell about it?

We'll start the recording this winter, somewhere in January. There will be no songs with gypsy influence this time, but other party songs will certainly be as enjoyable. Some of these new songs are already known, as we've already played them on stage, like Zora, Finis Terrae or Arise. We're again building a bridge between East and West, gathering the different colors of our pan-European background. We'll have songs inspired by our Celtic influences, a traditional love song from Bosnia called Anadolka, which got a complete new dimension and vibe with our sound. You'll also have an old sad song of the Lemko, a population mainly settled in the Ukrainian Carpathian mountains, which is reworked in a very tribal version.

Beside the new songs, you are preparing a special bonus track for the upcoming album: an "orchestral" version of "Moja Dusa" with some friends from other bands. Can you tell more about it? Who are these friends?
We'll get friends as special guests not only for Moja Dusa, but on a lot of tracks from the album. I won't reveal the names yet, we'll soon share this info on our Facebook page. But for Moja Dusa, which appears on our first album, it will be a special adapted version, which we already had in mind for ages, but never had the opportunity to work on. Don't expect something too big, it won't be a philharmonic orchestra version, just a couple of musicians from other bands bringing an extra melodic touch to the song.
Adding an extra unheard touch to our music is something we really wanted to experience with this album. To bring another dimension to our existing sound, with some new instruments that we don't use normally. We're really excited about it.
Is there a possibility that you could do something together with Skeptical Minds, to change a bit the setting and create something totally new? A bit like Cesair did with Leave's Eyes?
We were thinking for a while, without considering it very seriously, to make metal versions of some of our songs. I love the idea, and it won't be an "unknown territory" for us, as most of us played in rock and metal bands before. But we never really thought to play together with another band, combining our acoustic folk energy to their metal sound. Doing it with Skeptical Minds would be very cool actually; I think it would combine very well. Who knows? Maybe one day. We don't really have the time for it at the moment, but we're always open for new exciting challenges.
Are you looking for a record company?
Not at all, as we don't really need it at our level. We're completely free at our small underground and independent level. We create, record and produce our records ourselves, and we want to keep this freedom. We could maybe professionalize a bit more the distribution of it and the availability of our records on the music market, but without losing this complete freedom we have.
Have you thought about the artwork too?

Yes. We still have to officialize it, but we'll use the artwork of an amazing American visual artist. Some of her pictures are fitting so well the thematic of our songs and their energy. I'm following her for a couple of years now, and I felt so honored when she accepted to work with us. And our dear friend Arno from La Horde will take care of the design of the album, like he also did for our first album "Aurora". We feel really blessed to count on such amazing artists to help us for these aspects.

Any other new plans for 2015?
Beside Trolls & Légendes, we already have a couple of gigs confirmed. We'll also play our very first theater show in January, in Verviers (Belgium). A complete other context than the festivals and clubs where we're used to play. But our main focus for 2015 goes of course to the new album, which will hopefully be available for the coming summer.
Here you find an overview of what can be found on our website about The Trolls et Légendes-Festival 2015:
Friday:
Naheulband (f), Feuerschwanz (d), La Horde (b)
Saturday:
Eluveitie (ch), Tanzwut (d), Huldre (dk), Nook Karavan (b)
Promo links:
Sunday:
Corvus Corax (d), Rastaban (b), Cuélebre (sp), Cesair (nl)
Promo links:
These bands will play during daytime:
A great compilation:
La Guilde Folk - Wild Folk Pagan VOL III with Cesair, Rastaban, Cuèlebre … Click here
Filip VAN MUYLEM
11/11/2014
---