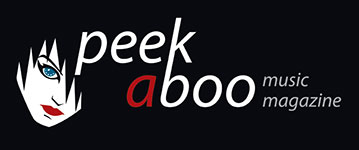 like this cd review

---
ELUVEITIE
Origins
Music
•
CD
Dream Metal
•
Epic Metal
•
Female Fronted Metal
•
Folk / Ethnic / Tribal
•
Heavy Metal
[98/100]

Nuclear Blast
13/11/2014, Filip VAN MUYLEM
---
Eluveitie brings a new Celtic tale, starting with a nice Irish and a folk influenced intro. It's pretty clear that they are influenced by death metal, celtic with pagan and nature influences... They present you simply the best of folk mixed with the best of metal. The harsh metal tracks are male fronted and the folk parts are female. This phrase makes it easier to understand how this great band works and keeps the mix very interesting for everybody! The ancient instruments for sure enrich their sound! After that a bomb explodes with The Nameless: screaming, grunting, heavy riffs and hammering drums, together with a flute, a violin and a bagpipe, followed by the next bomb From Darkness (but with a more symphonic sound).
Celtos starts as a nice duet (Anna Murphy and Chrigel Ganzmann) and reminds me a bit of In Extremo. When the extra backings reinforce the song it feels like a folkmetal party. It's simply a great track! More fun comes with Virunus where I can almost feel the live pyro show! Don't get burned! A short intermezzo is needed after this one. The dreamy and very symphonic The Call of the Mountains will easily haunt your head with its sweetness! It's a great female fronted metal track, a real jewel! I also love the magical piano synth and the break halfway before exploding again and keeping the magical fire going, together with the children choir! Sucellos is yet another hammering track, with lots of metal influences and aggressive grunting! Folk metal fans will love it!
Inception feels more like Cradle of Filth (OK, the vocals are a bit softer, but still). The Silver Sister is another excellent song that feels like an attack by a werewolf.
The Day Of Strife returns with a more symphonic sound added with a powerful choir and violin. After that we need a last intermezzo in which we find out more about the album story before we get knocked out by the powerful and very melodic Carry The Torch! After that the outro tells us what needs to be told and we are back at the beginning as this pearl needs for sure the repeat button! Again and again. It's a masterpiece!
Here you find an overview of what can be found on our website about The Trolls et Légendes-Festival 2015:
Friday:
Naheulband (f), Feuerschwanz (d), La Horde (b)
Saturday:
Eluveitie (ch), Tanzwut (d), Huldre (dk), Nook Karavan (b)
Promo links:
album review Tanzwut Freitag der 13.
album review Tanzwut (Eselmesse)
Sunday:
Corvus Corax (d), Rastaban (b), Cuélebre (sp), Cesair (nl)
Promo links:
These bands will play during daytime:
A great compilation:
La Guilde Folk - Wild Folk Pagan VOL III with Cesair, Rastaban, Cuèlebre … Click here
Filip VAN MUYLEM
13/11/2014
---