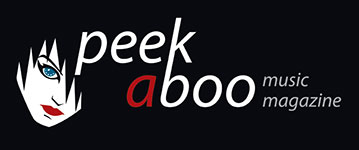 like this cd review
---
SAVN
Savn
Music
•
CD
Dream Metal
•
Gothic
•
Hard Rock
[65/100]

CDR Records
06/06/2014, Didier BECU
---
The German/Norwegian outfit SAVN are in fact a bit of a superband. Not only as one of the tracks (I Am Free) features Liv Kristine, but also because two of their founding members Stig Johansen and Anders Thue used to play in The Sins of Thy Beloved, one of the leading gothmetal-female bands from a decade ago. The two teamed up with singer Carmen Elise Espenæs from Midnattsol and so SAVN (Norwegian for "deprivation") was born.
Their self titled album consists of 50 minutes music that is quite varied. Perhaps too varied for some as you can feel that this trio is looking for the perfect way to fit in the current metal landscape.
The most strong track is without any doubt Hang On that happens to be the single. Some tracks reminded me of both Theatre Of Tragedy (you know, the play between ethereal vocals and growling) and Crematory (because of the melancholic synth sounds). Two references that of course aren't bad.
The sole letdown however is that this trio has found the right sound, but their songs are a bit too weak. Once the album is over, it feels like you've heard something good, but you can't remember a thing. Of course this is because this genre has been explored too much as there's no novelty left.
But mind you, SAVN is worth a listen if you love female vocals (who doesn't?) and like to play some air guitar.
Tracklist:
Musical Silence
Hang On
The Demons in Me
Longing For Love
I Am Free
Sorrowful
All I Want
Now or Never
Lengselens H?nd
Hang On (Growling Version)
The Demons in Me (Growling Version)
Didier BECU
06/06/2014
---