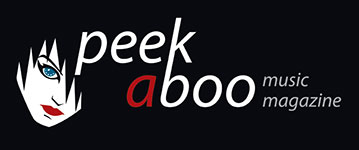 like this vinyl review
---
ACCOLADE
Legends
Music
•
Vinyl
Gothic
•
Prog Rock
[70/100]

Self-released
06/06/2014, Didier BECU
---
The Chalice Well, also known as Avalon, a place at the Glastonbury Tor has always been inspiration for musicians. The most famous example is of course Roxy Music, but also for Accolade: the Gothic- Medieval band from San Francisco. This band that is formed around Stefanie Reneé (vocals, recorder, tambourine), Aaron Goldstein (organ, keyboards, guitars, mandolin) and Cade Burkhammer (drums, percussion) has already been going for seven years, but this mini-album that consists of five (excellent!) songs should make it possible to launch them to a higher level.
The album is the following up from Festivalia that appeared in 2012. Some said their sound could be described as gothic progrock, whatever that means!
The music from Accolade is of course dominated by the brilliant ethereal vocals from Stefanie, a voice that you normally only should hear in an opera. But this bizarre mix really does work. The music is minimal and I probably won't be the first one that whispers the name Ataraxia once this mini-album is over, and so it happens that I'm wondering why this band hasn't been picked up by the medieval gothlovers before.
Accolade certainly hasn't made an album that is made to play at your usual goth party. Nah, more something to put on if you're dreaming away, thinking of King Arthur. Anyway, click on the YouTube-clip below and who knows you might something discover today…
Tracklist:
1. Gelfling Song - 1:58
2. Elf King - 5:22
3. Hymn to the Moon Goddess - 2:24
4. The Journey - 11:54
5. The Lady of Shalott - 20:55
Didier BECU
06/06/2014
---