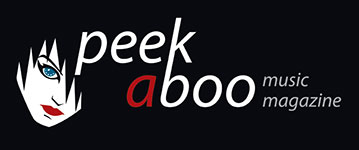 like this digital review
---
XP8
Nigredo EP
Music
•
Digital
Cyberpunk
•
Dark Electro
•
EBM
•
Future Pop
•
IDM (Intelligent Dance Music)
•
Synth Pop / Electro Pop
•
Techno
•
Trance/Rave
[94/100]

06/06/2014, Filip VAN MUYLEM
---
One year after the successful release of 'Adrenochrome' and its follow-up remix EP, "Meathead's Lost HD", Marco Visconti and Marko Resurreccion are back and ready to unleash the Alchemy Series: three EPs planned to be released no more than six months from each other, an non-stop audio assault that will once again set aflame the alternative dance floors worldwide with its mixture of old and new influences from the classic sounds of trance to the modern beats of EDM.

Three releases as three are the phases of the Alchemical process, said to transform the lower metals such as lead into gold, and which is nothing else but a veiled allegory of the initiatory path from man to Godhead.

The journey starts on June 6th, 2014 with One Of Three: Nigredo.

Nigredo, or blackness, in alchemy means putrefaction or decomposition. The alchemists believed that as a first step in the pathway to the philosopher's stone all alchemical ingredients had to be cleansed and cooked extensively to a uniform black matter. In analytical psychology, the term became a metaphor for the dark night of the soul, when an individual confronts the shadow within.
Well, would they be influenced by the Full Metal Alchemist series? Could be a nice question for the interview?
It starts with a live vibe called 'Dolly was a raver': pumping beats, a nice clean voice mixed up with a computer animated voice and a fuelled electronic sound. 'Engage the bass' is a great clubber! I can see it being played in many clubs. I'm pretty sure that a lot of people want to remix this one! This one is for sure the continuation of the great XP8! Great future electro pop with a slice of cyber techno! 'Primitive' is a false slow one! Watch out for the growing beats! The longer the track plays, the stronger they get (until faded out). I like the melancholic sound of the voice, for sure the way it is recorded and produced! 'Troll Control': I see the title I think of something funny. I feel the rage when I listen to it and it has a nice live vibe too! This one is way hotter and sharper than Faderhead! Love the little trance/techno part in it! Throw a bomb with this track! I feel some Front 242 influences in the vocals! 'Information (Phaezek 4 remix)' is a great track coming from 'Adrenochrome' and I really love this version! The original was already a great one, so here we get some great upgrades!
One thing is for sure: this EP is not like most EP's: one great track and lots of fillers or alternative mixes: these are all great tracks! Bombs! It's nice to feel the chemistry (and the fun) between the boys!
Filip VAN MUYLEM
06/06/2014
---