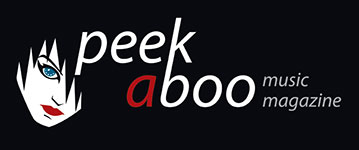 like this cd (ep) review
---
MIRANDA CARTEL
Divert EP
Music
•
CD (EP)
Electro
•
Future Pop
•
Gothic
[82/100]

Halotan Records
09/12/2016, Wim GUILLEMYN
---
He who loves dark and uplifting electro, should listen to this release. Miranda Cartel is the alter ego of Emmanuella Robak (Poland). She alone is responsible for this side project. Because of the activities of her main band, the electronic gothic darkwave act Lily of the Valley, she didn't have that much time to work it out. But now she has, and we must say that it has become a successful solo project.
Why, you might think? Well, it's accessible and melodic electro with some real content. The opener Divert is a track with a very catchy chorus and the great voice of Miranda. There are quite a few electro references from the eighties and nineties. The Way to Follow is uplifting and catchy, but has a slightly darker tone. It contains beautiful synth sounds. The track also has a beautiful structure and could be a single.
Leviathan is slightly more EBM and future pop. A good track, but somewhat predictable. Going Down contains some synths in the genre of Vince Clarke or Erasure. It's a slow song in which she shows her emotional side and it slowly blooms at the end. Fake My Fiction is a fine final song. A wonderful dark intro, followed by an up-tempo song with a sing-along chorus. As a bonus we hear two remixes of Divert: a Cortex Remix and Shadow System Remix, of which the latter convinces me the most.
The big difference with Lily of the Valley is that this project contains more electro elements and is slightly more accessible.
Wim GUILLEMYN
09/12/2016
---
Wie van donkere en opzwepende electro houdt, moet deze release zeker beluisteren. Miranda Cartel is het alter ego van Emmanuella Robak (Polen). Zij alleen is verantwoordelijk voor dit zij-project. Ze broedde er al een tijdje op, maar wegens de activiteiten met haar hoofdband, de electronische gothic darkwaveformatie Lily of the Valley, vond ze niet meteen de tijd om het uit te werken. Maar nu is het dus toch gelukt, en we mogen zeggen dat het een geslaagd solo project is geworden.
Waarom, zal je denken? Wel, het is toegankelijke en melodieuze electro mét inhoud. Opener Divert is een track met een heel catchy refrein en de aangename zang van Miranda. Er zijn nogal wat verwijzingen naar electro uit de eighties en nineties, maar de compositie leeft. The Way to Follow is even opzwepend en catchy maar iets donkerder van klankkleur. Het bevat mooie synthsounds en drijft voor een stuk op de synthbas. De track heeft ook een mooie opbouw en net als de eerste single aspiraties. Leviathan gaat lichtjes meer richting EBM en futurepop. Een goede track, maar iets voorspelbaarder. Het jasje zit haar hier iets minder goed en dat hoor je een beetje aan de vocals. Going Down bevat synths in het genre van wat Vince Clarke met Erasure soms laat horen. Het is een trage song waarin ze haar emotionele kant toont en die tegen het einde heel langzaam openbloeit. Fake My Fiction is een fijne afsluiter. Een heerlijke tegendraadse en donkere intro, gevolgd door een uptempo song met een meezingbaar refrein. We krijgen als toemaatje nog twee remixes van Divert: een Cortex Remix en een Shadow System Remix waarvan die laatste mij het meest kan overtuigen.
Het grote verschil met Lily of the Valley is dat dit project meer electropopelementen bevat en iets toegankelijker is. Haar eerste solo ep is geslaagd en bevat catchy zanglijnen, sfeervol artwork, fijne synthsounds en lyrics.
Wim GUILLEMYN
09/12/2016
---
---