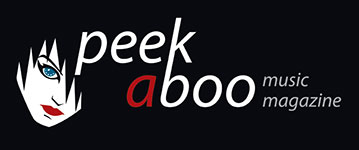 like this concert review
---
FOLIAS ANTIGUAS & CRIOLLAS (FROM THE OLD TO THE NEW WORLD)
Hesperion XXI & Tembembe Ensamble Continuo o.l.v. Jordi Savall (Antwerpen, deSingel, 20/4/2016)
Concert
Classical
•
world music
[100/100]

09/12/2016, William LIÉNARD
---
After 15 years, the Catalan musician Jordi Savall was back in Antwerp, and the Blue Hall of deSingel was literally filled to the brim for a program of Spanish music from the old and the new world, for which the five-piece band Hesperion XXI was joined by the Mexican trio Tembembe Ensamble Continuo. This was a top concert that we add to the list of the best we saw this season. With a mix of classical, baroque and exotic elements of both worlds, Folias Antiguas & Criollas was a whirlwind of understated, uplifting and above all very poignant compositions, rewarded by the audience with a standing ovation. Quite rightly, because what was played, testified not only of a great mastery, but also a refined taste for music from a rich and varied repertoire.
The concert started with three so-called Folias Antiguas from the second half of the 16th century: La Spagna by the Spanish composer Diego Ortiz (1510-1570) and an improvisation on two anonymous Folias from the same period. The Folia was born in Portugal around 1577 as a specific compositional and improvisational method to simple melodies (known as early Folias) and subsequently spread throughout the Iberian Peninsula and the rest of Europe, where it evolved to a theme with a fixed sequence of notes (the so-called later Folia) in the 17th and 18th century. J.S. Bach used the theme in his Kaffeekantate BWV 211 and L. van Beethoven in his 5th Symphony. As played by Hesperion XXI, La Spagna by Diego Ortiz sounded as a late medieval troubadour ballad, in which Jordi Savall's dark viola de gamba (a five-stringed ancestor of the cello) sounded quiet and simple, supported by brittle and later more robust drums (David mayoral) and gentle tones of the Spanish baroque harp (Andrew Lawrence King), followed seamlessly by the two anonymous Folias with a slightly faster rhythm and a cheerful atmosphere.
The combination of a Spanish Jácaras (Arab origin) and a La Patenera, a Spanish dance that emigrated to Mexico, sounded very different. Enrique Barona of Tembembe Ensamble Continuo introduced the melody on his huapanguera (Mexican guitar), assisted by the whimpering violin of Ulises Martínez, and after the introduction of the wonderful vocals in typical Latin American style, the concert hall of deSingel was transformed into a exotic Mexican fiesta. With three compositions by Diego Ortiz, calm returned temporarily. The audience was immersed in the Spanish court music from the 16th century, with Jordi Savall in the foreground with a viola da gamba soprano (Italy, circa 1500 ) and a viola da gamba bass (Venice, 1553). The bands played magnificent works by a composer who is hardly known in our part of the world, backed by a superb harpsichord (Luca Guglielmi), theorbo and guitar (Xavier Día-Latorre) and percussion.
Tembembe Ensamble Continuo then treated the audience to a traditional Jarocho from Veracruz (Santiago de Murcia, Mexico), a musical form in which the influences of the original Indian tribes from Central America are clearly audible. The instrumental Moresca by Pedro Guerrero sounds less intense, but has a gorgeous melody, while the upbeat chorus of another anonymous song, an improvisation on a Traditional in Tixtla (Mexico), ended the first part of the concert in a frivolous manner.
In the second part of the concert, Jordi Savall took the stage with his viola de gamba. He played four parts from the Ryan's Mamoth Collection, that comprises over a thousand so-called fiddle tunes from the Irish tradition (Boston, 1883). The whole group then joined him for a traditional Jarocho by Santiago de Murcia (1673-1739). We don't know whether the Spanish composer ever made the trip to Mexico, but his compositions did, because one of his compositions was discovered in Chile in 2006. It is believed that he himself made copies of his compositions for benefactors destined for Latin America. The instrumentalists of Trembembe Ensamble Continuo played a pungent version with gorgeous vocals.
We heard a wonderful improvisation on Diferencias sobre las Folias by Antonio Martin y Coll (? -1734), with plenty of room for the Spanish baroque harp, a troubled viola de gamba and castanets, which sounded like the trampling of hooves, with room for quiet ballad-like fragments, making the subsequent rougher passage shine so much better. The so-called Glosas sobre 'Todo el Mundo and General' (Francisco Correa de Aruaxo, 1584-1654), was played in an excellent way. Savall's viola da gamba soprano put nice touches and conjured a wonderful atmosphere, supported by well-sounding guitars and precise but economical percussion as the artery of the composition.
The concert ended with an improvisation on an anonymous melody (Canarios), followed by a swirling improvisation on a Gallarda by Antonio Valente, for which Hesperion XXI and Tembembe Ensamble Continuo pulled out all the stops once more. After the flowers and the overwhelming applause, the bands came back for a rare encore that proved that after more than four decades (he founded Hesperion XX - Hesperion XXI since 2002 - in 1974 with his wife Montserrat Figueras and instrumentalist Hopkinson Smith), the now 74-year-old Jordi Savall is still one of the great musicians of our time.
A unique experience and a concert of great class.
William LIÉNARD
09/12/2016
---
Het was sinds 2001 geleden dat Jordi Savall in deSingel te gast was en dat hadden de fans begrepen, want de Blauwe Zaal was letterlijk tot de nok gevuld voor een programma met Spaanse muziek uit de oude en de nieuwe wereld. Daarvoor kon het vijfkoppige Hesperion XXI rekenen op de assistentie van het Mexicaanse trio Tembembe Ensamble Continuo dat voor de Latijns-Amerikaanse toets zorgde.
Laten we het maar meteen bevestigen: dit was een topconcert dat wordt toegevoegd aan het lijstje van het beste dat we dit seizoen mee mochten maken. Met een mengeling van klassieke, barokke en exotische elementen uit twee werelden, was Folias Antiguas & Criollas een wervelwind van ingetogen, opzwepende en vooral zeer indringende composities, die na afloop door het publiek met een staande ovatie en een voor deSingel zeldzaam fluitconcert werd beloond. Zeer terecht overigens, want wat ten gehore werd gebracht getuigde niet alleen van een groot meesterschap, maar ook van een fijne neus voor exquise muziekstukken uit een rijk en veelzijdig repertoire.
Het concert begon met drie zgn. Folias Antiguas uit het tweede deel van de 16de eeuw: La Spagna van de in Toledo geboren Spaanse componist Diego Ortiz (1510-1570), gevolgd door een improvisatie op twee anonieme Folias uit dezelfde periode. De Folia ontstond wellicht in Portugal omstreeks 1577 als een specifieke compositie- en improvisatiemethode voor eenvoudige melodieën (de zgn. vroege Folia) en verspreidde zich nadien over het Iberische schiereiland en de rest van Europa, waar hij in de 17de en 18de eeuw evolueerde tot een thema met een vaste volgorde van noten (de zgn. latere Folia). J.S. Bach gebruikte het notenschema in z'n Kaffeekantate BWV 211, en L. van Beethoven in z'n 5de Symfonie. La Spagna van Diego Ortiz klonk in de uitvoering van Hesperion XXI als een laatmiddeleeuwse troubadoursballade waarin Jordi Savalls donkere viola da gamba (een vijfsnarige voorouder van de cello) het voortouw nam in een rustige en eenvoudige melodie, gesteund door broos en later forser tromgeluid (David Mayoral) en voorzichtige tonen van de Spaanse barokharp (Andrew Lawrence King), waarbij de beide anonieme Folia's met hun iets snellere tempi en opgewekte sfeer naadloos aansloten.
Heel anders klonk de combinatie van een Spaanse Jácaras (Arabische oorsprong) en een naar Mexico geëmigreerde vorm van de eveneens Spaanse dans La Patenera, tegenwoordig vooral bekend als een zgn. flamenco palo, maar met hetzelfde ritme als de 16de-eeuwse Jácaras. Enrique Barona van het trio Tembembe Ensamble Continuo introduceerde de melodie op zijn huapanguera (Mexicaanse gitaar), bijgestaan door de jankende viool van Ulises Martínez, maar het was de tweevoudige zanglijn in typische Latijns-Amerikaanse stijl die de concertzaal van deSingel omtoverde tot een hete en uitbundige Mexicaanse fiesta. En daar zou het niet bij blijven… Met drie composities van Diego Ortiz keerde de rust tijdelijk terug en werd het publiek ondergedompeld in de Spaanse hofmuziek uit de 16de eeuw, met Jordi Savall op de voorgrond met een viola de gamba sopraan (Italië, circa 1500) en een viola de gamba bas (Venetië, 1553). Wondermooie composities van een componist die bij ons nauwelijks bekendheid geniet, gesteund door prachtig klavecimbelgeluid (Luca Guglielmi), theorbe en gitaar (Xavier Día-Latorre) en slagwerk (David Mayoral).
Tembembe Ensamble Continuo trakteerde het publiek vervolgens op een traditionele Jarocho uit Veracruz (Mexico) van de hand van Santiago de Murcia, een muziekvorm waarin de invloeden van de oorspronkelijke indianenstammen uit Midden-Amerika zeer duidelijk aan het licht treden. De instrumentale Moresca van Pedro Guerrero klinkt minder heftig, maar doet z'n voordeel met een bloedmooie melodie, terwijl de opzwepende koorzang van de anonieme afsluiter van dit eerste deel van het concert, een improvisatie op een Traditional uit Tixtla (Mexico), het publiek met dansende benen de pauze instuurde.
In het tweede deel van het concert betrad Jordi Savall het podium met z'n viola de gamba. Hij speelde vier fragmenten uit de Ryan's Mamoth Collection, een verzameling van meer dan duizend zgn. fiddle tunes uit de Ierse traditie (Boston, 1883). Het hele gezelschap trad vervolgens opnieuw aan voor een traditionele Jarocho van Santiago de Murcia (1673-1739). Het is niet bekend of de Spaanse componist ooit de reis naar Mexico maakte, maar zijn composities deden dat zeker, want uitgerekend in Chili dook er in 2006 een manuscript met muziek van De Murcia op. Men gaat ervan uit dat hij zelf kopieën van zijn composities maakte voor weldoeners met bestemming Latijns-Amerika. De instrumentalisten van Trembembe Ensamble Continuo maakten er een prikkelende versie van en voegden prachtige vocalen toe: een voorbeeld van Europese barokmuziek die zich helemaal heeft aangepast aan de nieuwe omgeving.
Opnieuw tijd voor een folia, dit keer uit het repertoire van Antonio Martin y Coll (?-1734). We hoorden een prachtige improvisatie op Diferencias sober las Folias, met veel ruimte voor Spaanse barokharp, een onrustige viola de gamba en voor het eerst ook castagnettes die klonken als sprankelend getrappel van paardenhoeven. Spaanser, maar ook barokker, kan een compositie niet zijn, al laat Martin y Coll ook ruimte voor rustige ballade-achtige fragmenten als contrast, waardoor de daaropvolgende ruigere passage weer zo veel beter schittert. Heel erg mooi. Muziek van de Sevilliaanse organist Francisco Correa de Aruaxo mocht natuurlijk niet ontbreken. Zijn Glosas sobre 'Todo el Mundo en General' kreeg een wondermooie bewerking, waarin Savalls viola de gamba sopraan prachtige accenten en een wonderbaarlijke sfeer tevoorschijn toverde, gesteund door al even mooi klinkende gitaren en zeer precies maar zuinige percussie als slagader van de compositie.
Het concert werd afgesloten met een improvisatie op een anonieme melodie (Canarios), die een perfect vervolg kreeg in de wervelende improvisatie op een Gallarda van Antonio Valente, waarvoor Hesperion XXI en Tembembe Ensamble Continuo nog een laatste keer alles uit de kast haalden. Na de bloemen en een alles overrompelend en minutenlang applaus, kwam het gezelschap terug voor een naar deSingel-maatstaven zeldzame encore die bewees wat we ondertussen wisten, nl. dat de inmiddels 74-jarige Jordi Savall na meer dan vier decennia (hij richtte Hesperion XX – Hesperion XXI since 2002 – in 1974 op met zijn echtgenote Monserrat Figueras en instrumentalist Hopkinson Smith) een publiek nog altijd een perfecte muzikale avond kan bezorgen.
Een unieke ervaring en een concert van grote klasse.
William LIÉNARD
09/12/2016
---
---