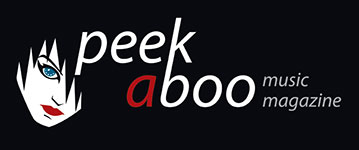 like this concert review
---
DIAMANDA GALAS
Gent, Handelsbeurs (20/04/16)
Concert
09/12/2016, Didier BECU
---
Diamanda Galas, the American diva who was born out of Greek Orthodox parents, has a special relationship with Ghent. Once she played on a boat on the river that runs through the centre of the city, while the majority of the audience was just waiting for the fireworks. In 1999 she sang at the castle in Ghent (Gravensteen) which resulted in the album Defixiones, Will and Testament (2003). As a part of her European tour, the now 61-year old artist is back in the Flemish city, at De Handelsbeurs, a performance that was almost sold out.
Galas is more than an artist, she is a phenomenon. Since her debut in 1982 (The Litanies Of Satan), she has a very wide audience. From goths to avant -garde enthusiasts, and musicians who do not hide their admiration (Henry Rollins and PJ Harvey are big fans). No, Galas never made ​​concessions. Maybe her collaboration album with John Paul Jones of Led Zeppelin was her most accessible, but listen to her legendary Wild Women With Steak Knives and you know where Galas really stands for: the art of screaming.
Her subjects are not always the most obvious, from genocide to AIDS, everything with a dark side has been adapted by Galas. And how! With her vocal range of three to four octaves, Galas grabs you by the neck from the very first second. Granted, not everyone is keen on her ​​screaming and it takes indeed some effort to find a way in the complex Galas world, but once you found it, this unique artist will never let you go.
Diamanda Galas greeted her audience, and sat behind her piano. The lady is friendly, but she's not the type of grandmother who welcomes her grandchildren on her lap. During a potpourri of old and new material, own work and covers (Brel among others), the plucky lady showed what she is still capable of. Sometimes she sounds like a possessed witch, then as an ominous devil or the decrepit companion you find at a pub in the early hours. With her different voices, the American artist plays various roles, and how different they may be, they still have the darkness as a tangent point. There was not much to see, just a woman behind a piano, but the light show gave her eerie vocals the necessary strength.Each song had its own intensity and atmosphere, but especially the version of Amsterdam made a deep impression. Every time Diamanda told a different story: the last minutes of someone who is condemned in 25 minutes to go, or the public favorites like See that my grave is kept clean and Let my people go. The show was focused on the music: a woman behind a piano. But the genius light show supported the eerie vocals and piano play in an excellent way. The gig was indeed short but, Galas came, saw and conquered De Handelsbeurs and that at her age!
Didier BECU
09/12/2016
---
Diamanda Galas, de Amerikaanse diva die uit Grieks-orthodoxe ouders werd geboren, heeft een speciale band met Gent. Ooit speelde ze op een bootje op de Graslei de sterren van de hemel, en dit terwijl het overgrote deel van het publiek op het vuurwerk stond te wachten. In 1999 zong ze in het Gravensteen, wat resulteerde in het album Defixiones, Will and Testament (2003). Als onderdeel van haar Europese toer stond de ondertussen 61-jarige kunstenares opnieuw in de Vlaamse stad. Deze keer was de Handelsbeurs de locatie, een optreden dat net niet uitverkocht was.

Galas is meer dan een artieste, ze is een fenomeen. Sinds haar debuut uit 1982 (The Litanies Of Satan) heeft ze een zeer uitgebreid publiek. Van goths tot liefhebbers van avant-garde, en musici die hun bewondering niet onder stoelen of banken steken (Henry Rollins en PJ Harvey zijn grote fans). Niet dat Galas ooit toegevingen deed. Misschien was haar samenwerkingsplaat met John Paul Jones van Led Zeppelin haar meest toegankelijke, maar luister naar bijv. haar legendarische Wild Women With Steak Knives en je weet meteen waar Galas echt voor staat: de kunst van het gillen.
Ook de onderwerpen waren niet meteen de meest gemakkelijke: van genocide tot aids, alles wat zwart is in deze wereld werd ooit wel eens door Galas bezongen. En hoe! Met haar stembereik van drie tot vier octaven is Galas in staat om je bij je nekvel te grijpen. Toegegeven, niet iedereen is even wild van haar gekrijs en het kost enige inspanning om een lijn te ontdekken in de complexe wereld die Galas schept, maar eens je daar in slaagt, laat deze unieke kunstenares je nooit meer los.
Diamanda Galas begroette haar publiek om haast ogenblikkelijk plaats te nemen achter de piano. De dame is vriendelijk, maar het is niet meteen een grootmoeder die juichend haar kleinkinderen op de schoot verwelkomt. Tijdens een potpourri van oud en nieuw materiaal, eigen werk en covers (van onder meer Brel), toonde de kranige dame wat ze nog in haar mars heeft, en dat als een ware polyglot in het Italiaans, Frans, Duits of Engels. Soms klinkt ze als een bezeten heks, dan weer als een onheilspellende duivelin of soms als een afgeleefde gezellin die je tijdens de vroege uurtjes in een bruine kroeg aantreft. Met haar verschillende stemmen vertolkt de Amerikaanse kunstenares diverse gedaantes, en hoe verschillend die ook zijn, hebben ze toch allemaal de duisternis als gemeenschappelijke deler. Elk nummer had zijn eigen intensiteit en sfeer, maar vooral de inleving tijdens Amsterdam maakte op ondergetende indruk. Met de laatste minuten van een ter door veroordeelde in 25 Minutes To Go, of de publieksfavorieten See that my grave is kept clean en Let my people go vertolkte Diamanda een zoveelste verhaal, een zoveelste persoonlijkheid. De show was sober, en focuste op de muziek, met alleen een vrouw achter een piano. Maar het briljant afgestemde lichtspel ondersteunde de (vaak angstaanjagende) vocalen en pianospel op meesterlijke wijze. En hoe kort haar concert ook was, Galas kwam, zag en overwon De Handelsbeurs…en dat op haar 61ste! Chapeau!
Didier BECU
09/12/2016
---