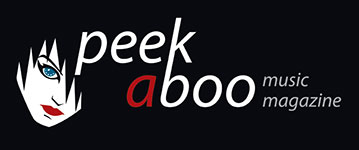 like this cd (ep) review
---
PIETER VERMEYEN
Inuit
Music
•
CD (EP)
Ambient
•
Classical
•
Electronics
•
Post Classical
[88/100]

Self-released
11/12/2016, Ward DE PRINS
---
The EP Inuit is the latest project of the young composer Pieter Vermeyen (Antwerp). He combines ambient, classical and electronic music. Inuit are the inhabitants of Greenland and they have more than 20 different terms for snow. Four of them were chosen by Pieter for the different titles on this EP. These compositions have their own atmosphere, but as a whole they work ultra relaxing or uplifting.
Aput (Snow On The Ground) opens slowly, sober and dignified and gradually grows into a multi-layered and complex song with a repetitive nature that makes me instantly relax.
Skriniya (Snow That Never Reaches The Ground) continues on this pace, but this time as an excellent composition for piano, clarinet and electronics, really marvellous.
Bluwid (Snow That Is Shaken Down From Objects In The Wind) is my personal highlight. The poem "do not stand at my grave and weep" by Mary Elizabeth Frye is put to musicbrilliantly. The dejected narrative voice that mumbles Fryes poem against a delicious sound carpet of melancholy repetitive piano and hopeful electronics, makes me pressing the repeat button at the end of the song again and again - absolutely sublime!
But also the last composition Talini (Snow Angels) has those qualities. The struggle between hope and melancholy is executed in the same wonderful way as in the preceding compositions.
Since this EP only contains four compositions (together half an hour) and there are more than 20 words for snow, I hope Pieter quickly records/releases some new compositions as an Inuit II EP. And I'm also very curious to experience this music live.
An absolute must - check it yourself in the better record store or on the website of Pieter Vermeyen!
http://pietervermeyen.bandcamp.com
Ward DE PRINS
11/12/2016
---
De ep Inuit is het laatste project van de jonge Antwerpenaar Pieter Vermeyen. Hij combineert ambiente, klassieke en elektronische muziek tot één geheel. Inuit zijn inwoners van Groenland en zij hebben meer dan 20 verschillend termen voor sneeuw. 4 ervan werden door Pieter uitgekozen en vormen de titels op deze ep. Deze composities hebben elk hun eigen sfeertje doch als geheel werken ze ultra relaxerend of trance opwekkend.
Aput (Snow On The Ground) opent traag, sober en statig, doch groeit langzaam aan naar een meerlagig en complex geheel dat me door het repetitief karakter onmiddellijk gerelaxed onderuit doet zakken.
Skriniya (Snow That Never Reaches The Ground) gaat op dit tempo door, doch ditmaal als een uitgelezen compositie voor piano, elektronica en klarinet, overheerlijk.
Persoonlijk hoogtepunt is evenwel Bluwid (Snow That Is Shaken Down From Objects In The Wind), waarbij het gedicht "Do not stand at my grave and weep" van Mary Elizabeth Frye op magistrale wijze op muziek wordt gezet. De neerslachtige narratieve stem die het Fryes-gedicht mompelt tegen een overheerlijk klanktapijt van melancholisch en repetitief pianospel en hoopgevende elektronica, doen me keer op keer op het eind van de song op de repeatknop drukken – absoluut subliem!
Toch moet ook afsluiter Talini (Snow Angels) niet onderdoen. De tweestrijd tussen hoop en melancholie zoals ook in de voorgaande composities, wordt hier op eenzelfde heerlijke wijze doorgetrokken.
Aangezien deze ep maar 4 composities bevat (samen wel een half uur) en er meer dan 20 termen voor sneeuw zijn, hoop ik dat Pieter snel enkele nieuwe composities uitbrengt als een Inuit II-ep. En live wil ik dit zeker ook eens meemaken.
Een absolute aanrader – check zelf via de betere platenzaak of de website van Pieter Vermeyen!
http://pietervermeyen.bandcamp.com
Ward DE PRINS
11/12/2016
---