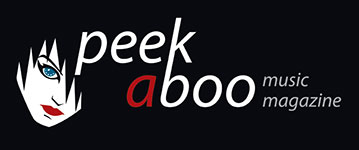 like this cd / vinyl / digital review
---
NICHOLAS LENS & NICK CAVE
L.I.T.A.N.I.E.S
Music
•
CD / Vinyl / Digital
Classical
•
Minimal
•
Neoclassical
Deutsche Grammophon
03/02/2021, Tom PLOVIE
---
April 2020. In full lockdown period, the Belgian composer Nicholas Lens gets in contact with Nick Cave and asks him to write 12 litanies. Cave quickly agrees, but checks afterwards what a litany really is. They are "a series of religious petitions". He realizes he had been writing litanies all his life and gets the job done in only a week time. This results in 12 lyrical pieces "tracking birth, blooming, fracturing and rebirth of a human being – petitions to a divine maker". Undoubtedly both musicians had there specific reasons for writing litanies during pandemic times.
Lens describes in the liner notes his experience with the lockdown: how paralyzing it was to simply go out to the bakery, how it turned out (even for elderly people) it was forbidden to sit on a bench or how fear literally could be seen in the eyes of people when crossing. He also experienced a creative boost when the notes quickly came, almost too fast to write down. Strange times do stimulate creativity.
This isn't the first time they've worked together. Their collaboration started earlier, in 2014. Subject then was World World One and written as an opera with 12 canto's. These songs give a voice to those who are, during a war, left out voiceless: a mother, an unknown soldier, a missing person, a deserter,... It turned out to be a success. The premiere in De Munt (Brussels) made quite an impression on me.
The complexity of that opera music is not to be found on L.I.T.A.N.I.E.S. This album has simplicity at its core: with often simple tunes easy to hum along. Lens got his artistic inspiration from the work of Japanese artist Hiroshige and from a visit to the Kita-Kamakura Hills (Japan). The artwork on the cover reveals that Oriëntal influence with pitch-black leaves on a white background: showing Japanese simplicity.
Recording an album in 2020, during the lockdown, undoubtedly leaves a mark on the final result. Originally it wasn't anticipated that Lens' own daughter Clara-Lane would play on keyboards and even sing as lead vocalist. But she was literally stranded in Brussels due to the covid measures and decided to cooperate in this project. All 11 instrumentalists were forced to play their musical parts separately. That wasn't allowed to be done in a studio. So, they just played and recorded it in Lens' own living room. He himself jokes about it by telling that L.I.T.A.N.I.E.S became real 'chamber music' in that way.
The eerie and strange atmosphere that was present in Brussels then found its way into the music. There are hardly bass lines to be heard which reinforces the mystical influence and the sense of losing grip. The first litany, "... of the Divine Absence", opens with a soft gong, a whispering "Where are you?" and a simple piano tune. Other instruments follow, slowly and almost hesitantly, which add lovely colors to this opener. A fragile start.
"Litany of the Forsaken" was the first single to be released from L.I.T.A.N.I.E.S, a couple of weeks before the full album could be heard. This is a very cheerful and uplifting song which musically reminds me of the Russian neoclassical band "Caprice". Lyrics like "Love comes and goed, and I am all alone. Never ever lasts for long." are sung by Clara-Lane with childlike lightness, as if she's happily hopping and swinging her arms while singing.
And then the magic of this album, and true power of Lens his music happens: melodies seep in and they settle. After listening repeatedly the music shows its true depth and the colors become brighter. The litanies linger. They become mantras to listen to continuously and get into trance. How beautiful it is when, in the "Litany of Gathering up", the lovely melody is only fully introduced after the intro and first chorus. Hearing father and daughter Lens singing together is almost endearing. And this I write with warm intentions. An explicit reference to the lockdown can be heard as in "I went down to the quarantined city and found a piece of me."
Not hearing the voice of Claron McFadden on a Lens album would be odd. She can be heard in "Litany of Transformation" when supporting the voice of Clara-Lane in a whispering way. It sounds very fragile and a bit dark too. When the chorus of only three words ("The world entire") blooms, the magic enters again: a short melody that settles into the musical heart and memory.
For this album the collaboration of Nick Cave is limited to writing the lyrics, he does not sing them. But when hearing Lens' singing on "Litany of Godly Love" his timbre reminds me of Cave's voice. This litany is full of contradictions: "I am vengeance and forgiveness", "I am everywhere and nowhere at all", "I am within you and I'm outside you",... Like life itself: full of duality. The rhythm has a cradle-like character which gives the song a soothing sound.
Doesn't it all get a bit too new age? At first listening that could be said: the returning gongs and the seemingly (!) childlike simplicity of its melodies can reinforce that sence. But by listening to it more intensively, which the spare time due to lockdown can be used for, will reveal this albums as a true time document. We all are allowed to doubt, to wander, to stagger, and to take hold on seemingly simple things. Things which are so important to cherish, how small they may appear. They matter. Once the soul of the album can be caught, the words "I was remade, O Lord" will -no doubt- get an extra color and meaning.
Tom PLOVIE
03/02/2021
---
April 2020. In volle lockdown neemt de Belgische componist Nicholas Lens contact op met Nick Cave en vraagt hem om 12 litaniën te schrijven. Cave zegt vlug toe, maar zoekt nadien toch maar even op wat een litanie juist is. Het gaat om 'religieuze aanroepingen'. Hij realiseert zich dat hij die al gans zijn leven schrijft en weet op een week tijd de klus te klaren. Het resultaat: 12 lyrische stukjes over het leven zelf (van geboorte tot wedergeboorte), gericht aan een goddelijke maker. Beide muzikanten zullen ongetwijfeld hun redenen hebben om, in pandemische tijden, litaniën te gaan schrijven.
Lens beschrijft in de liner notes zijn ervaring met de lockdown: hoe verlammend het was om nog maar de deur uit te gaan om brood, hoe het (zelfs voor oudere mensen) verboden bleek om op een bankje te zitten of hoe de angst letterlijk in de ogen van anderen te zien was. Ook bij hem kwamen de noten soms sneller dan hij ze kon opschrijven. Bevreemdende tijden zijn vaker een bron van inspiratie.
De leeftijdsgenoten werkten eerder samen, in 2014. Onderwerp toen was de Eerste Wereldoorleg en de vorm betrof een heuse opera met 12 canto's of verslagen van diegenen die meestal geen stem hebben in een oorlog: de moeder, de onbekende soldaat, de vermiste, de deserteur,... De samenwerking Lens-Cave bleek een succes. De première ervan in De Munt (Brussel) maakte toen behoorlijk indruk op mij.
De complexiteit van die operamuziek moet op deze plaat plaatsmaken voor eenvoud. Simpele deuntjes om mee te neuriën, dat bleek de muzikale basis voor de 12 litaniën. Artistieke inspiratie haalde Lens uit het werk van de Japanse kunstenaar Hiroshige en aan een bezoek van de Kita-Kamakuraheuvels (Japan). Het artwork op de hoes sluit mooi aan bij die Oosterse invloed: eenvoudige zwarte bladeren op een witte achtergrond. Strak en simpel.
Het opnemen van een album in 2020, tijdens de lockdown, drukt uiteraard een stempel op het finale resultaat. Dat Lens' dochter Clara-Lane zelf op keyboard speelt én, als lead vocal, meezingt was oorspronkelijk niet voorzien. Ze bleek door de coronamaatregelen letterlijk gestrand in Brussel en besloot dan maar mee te werken aan dit project. De 11 instrumentalisten waren genoodzaakt hun muzikale partij elk apart in te spelen. Dat kon niet in een studio en gebeurde dus maar gewoon in de woonkamer van Lens. Zelf grapt hij erover dat L.I.T.A.N.I.E.S op die manier letterlijk 'kamermuziek' is geworden.
De bevreemdende sfeer die er toen in Brussel hing, sloop zeker de muziek binnen. Dat er nauwelijks baslijnen te horen zijn versterkt de mystiek die ervan uitgaat – en misschien ook het gebrek aan houvast. De eerste litanie, "...of the Divine Absence", opent met een zachte gongslag, een fluisterend "Where are you?" en een eenvoudige pianomelodie. Daarop volgen langzaamaan, en bijna aarzelend, andere instrumenten die er op hun beurt kleur aan toevoegen. Een breekbaar begin.
Met "Litany of the Forsaken" kreeg L.I.T.A.N.I.E.S zijn eerste single, enkele weken voor de eigenlijke release. Het is een opgewekt en zowaar zeer lieflijk nummer die mij muzikaal aan de Rusische neoklassieke band 'Caprice' doet denken. Zinnen als "Love comes and goes, and I am all alone. Never ever lasts for long." worden door Clara-Lane met een kinderlijke lichtheid gezongen. Al bracht ze het huppelend en met de armen zwierend.
Maar dan gebeurt de magie van dit album én de ware kracht van Lens' muziek: melodieën sijpelen binnen en zetten zich vast. Na herhaaldelijk luisteren krijgt de muziek zijn ware diepte en worden kleuren helderder. De litanieën blijven hangen. Ze worden bijna mantra's om te blijven herbeluisteren. Heerlijk hoe in de "Litany of Gathering up" de bloedmooie melodie pas na het eerste refrein in zijn volheid wordt geïntroduceerd. De samenzang van vader en dochter Lens in het refrein is bijna aandoenlijk om horen, en dat bedoel ik op een warme manier. Een expliciete verwijzing naar de lockdown is verder te horen: "I went down to the quarantined city and found a piece of me."
De stem van Claron McFadden mag uiteraard niet ontbreken op een Lens-album. Enkel in "Litany of Transformation" laat ze zich even horen via een fluisterend parlando, de stem van Clara-Lane ondersteunend. Het klinkt heel breekbaar en soms ook unheimlich. Bij het refrein van slechts drie woorden, "The world entire", is die magie er opnieuw: een korte melodie die zich als oorwurm in het muzikaal geheugen nestelt.
Nick Cave voorzag dit album enkel van de lyrics en zingt zelf niet. Maar de zang van Lens op "Litany of Godly Love" doet mij toch aan het timbre van Cave denken. Het is een litanie vol tegenstellingen: "I am vengeance and forgiveness", "I am everywhere and nowhere at all", "I am within you and I'm outside you",... Zoals het leven zelf: boordevol dualiteit. Met het wiegend karakter van de melodie klinkt de song toch troostend.
Wordt het niet allemaal te wollig op dit album? Daar valt iets voor te zeggen, toch zeker bij een eerste luisterbeurt. De terugkerende gongslagen en de schijnbaar (!) kinderlijke eenvoud van de muziek, zowel in zang als melodie, zullen dat gevoel wellicht versterken. Maar laat de vrijgekomen lockdowntijd net een reden zijn om dit album intenser te beluisteren. Dit is een heus tijdsdocument. We mogen allen wat wankelen, twijfelen en houvast zoeken in schijnbaar eenvoudige dingen. Net die dingen zijn belangrijk om koesteren. Zodra de essentie wordt gevat zullen de woorden "I was remade, O Lord" ongetwijfeld extra betekenis krijgen.
Tom PLOVIE
03/02/2021
---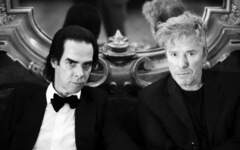 ---