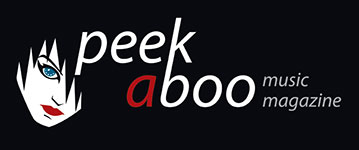 like this digital review
---
POUPPEE FABRIKK
Burn Forever
Music
•
Digital
EBM
[87/100]

Alfa-Matrix
25/01/2021, Jurgen BRAECKEVELT
---
Sweden and EBM, Pouppée Fabrikk and EBM … They breathe EBM, they live EBM, they embody EBM. Old-school EBM without any compromise. Their excellent latest album features the track 'Burn Forever'. An already very solid piece of work, which they brutalize in quite an unapproachable way on this EP. Just when you naively thought that it couldn't become more straightforward than the original track already is, they hit you with the 'PF boss level remix' in the guts. A pleasant pace but even more grueling than the original.
They also let American born but Berlin resident Blush Response have a go at it. Joey Blush puts the song through the meat grinder and gives it a nice noisy / industrial touch. Slightly drifting away from the 'pure' EBM sound, although it still emerges at times throughout the song.
The final remix on this EP is ​​by the American EBM folks of Kreign, formed in 2010 by Ryan Hutman and Xiån Austin. They themselves are experienced at firing groovy and hard bass lines and stick to their roots. With some surprising tempo changes and ditto twists in the sound, they truely honour Pouppée Fabrikk. Maybe slightly less intriguing than the original, but it still feels like a solid right fist in the stomach. Just as we (well at least I) like it!
Jurgen BRAECKEVELT
25/01/2021
---
Zweden en EBM. Pouppée Fabrikk en EBM. Ze ademen EBM, ze léven EBM, ze belichamen EBM. Oldschool zonder enig compromis. Op hun voortreffelijke laatste album staat Burn Forever. Een al heel stevige brok, die ze op deze EP nog eens op ongenaakbare wijze door de mangel halen. Als je in een onachtzaam moment zou durven bedenken of het niet nog wat hoekiger zou kunnen dan het origineel al is, splitten ze de PF boss level remix in je maag. Een aangenaam tempo en nog slopender dan het origineel.
Men laat ook de in Berlijn vertoevende maar van Amerikaanse komaf zijnde Blush Response op het nummer los. Joey Blush's solo haalt de song door de vleesmolen en geeft het een noisy/industrial tintje mee. Een eind weg van de EBM, hoewel die bij flarden nog doorschemert in de song.
Een laatste remix is van de hand van het Amerikaanse EBM-volkje van Kreign, welk in 2010 werd gevormd door Ryan Hutman and Xiån Austin. Zij zijn zelf doorgewinterd in het afvuren van groovy en harde basslijnen en blijven bij hun leest. Met een paar verrassende tempowisselingen en dito kronkels in de sound bij momenten, doen zij Pouppée Fabrikk eer aan met hun remix. Iets minder intrigrerend dan het origineel, maar toch een stevige rechter in de onderbuik. Zoals wij - althans ik toch- graag ervaren!
Jurgen BRAECKEVELT
25/01/2021
---