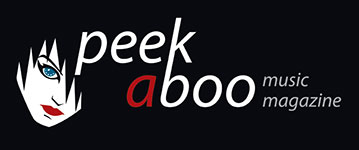 like this cd / digital review
---
FIX8:SED8
The Inevitable Relapse (Limited Edition)
Music
•
CD / Digital
Dark Electro
[95/100]

Dependent
26/01/2021, Marjolein LAENEN
---
It's been quite the ride for Martin Sane aka Fïx8:Sëd8. After 2 self-released albums, which have been out of print for quite some time, he got picked up by the renowned German electro label Dependent, which released his critically acclaimed albums 'Foren6' (2017) and 'Warning Signs' (2019). Countless gigs all over Europe, including at major gothic festivals like Amphi and WGT, further boosted his reputation as one of the most exciting dark electro acts in recent years. Needless to say that everybody, including the artist himself, wondered whether he was on top of his game. Would he be able to release an album that's even better than everything he has done so far? The answer is a firm yes.
'The Inevitable Relapse' features 10 classic dark electro tracks, which are closer in style to 'Foren6' than 'Warning Signs'. I'm happy to hear that on his new album Martin has chosen to focus on authentic dark electro again, as 'Warning Signs' turned out to be slightly more "alternative" in that regard. It also seems that he has further refined his multi-layered composition skills, which were already very elaborate on his previous 2 releases. Furthermore, I have the feeling that this is a more coherent and fluent whole compared to his previous work. The tracks all just fit neatly together and don't get boring for a moment. If I had to make one small remark, it would be that the intro of the first song 'Enigma' and the outro of the last song 'Metabolite' feel a bit too stretched. Aside from this minor point, the whole record is a pretty fine treat to the ears.
Even though there's not a single weak track on 'The Inevitable Relapse', I've developed a preference for certain songs. My personal favorite is the title track, which lasts for more than 7 minutes and has one of the most heartbreaking endings I've ever heard in this genre. If the "heaven" plea in the last one and a half minute doesn't make your dark electro heart bleed then you're likely not human. My second favorite is 'Pale Light Shadow' for no particular reason, aside from being generally ominous. Other tracks that really stand out to me are 'Unknown To Virtue', which is by far the most "clubby" song on this album, and 'Tremors', which features Black Nail Cabaret singer Emese Árvai-Illés aka Emke. Some might argue that this song is too poppy or doesn't fit on the album, but I think it's beautiful and blends in really well with the rest.
As with the previous 2 albums, there's not only a regular edition but also a limited edition with a second CD. However, this time around the limited edition turns out to be a real treat, as it has taken the form of a 36-page hardcover artbook with a bonus CD called 'Rail At A Liar'. This extra disc features dark electro/EBM covers of each of the 10 songs on 'The Inevitable Relapse'. Martin asked several befriended colleagues from the old-school electro/EBM scene to make a cover for him, which is quite unique (in my experience remixes are more common in this genre). At first I was rather sceptical about this concept, as I didn't see how a cover could possibly equal the original, let alone top it. But my doubts were quickly resolved. 'Rail At A Liar' is probably the best bonus disc any dark electro fan could hope for.
The covers on this CD are really nicely executed, with some versions being even better than the original tracks. Frontier Guards has made a rather unusual but breathtaking rendition of 'Enigma' by using female vocals and deviating lyrics. Its cover barely resembles the original, but as a stand-alone track I think it's really great. 2nd Face's version of 'Meltdown' is probably the best cover from a technical point of view. It resembles the original, but adds many exciting elements that make this version truly stand out. My top 3 is completed with Jihad's cover of 'Unknown To Virtue', which is more laid-back than the original and adds the magic touch James Mendez is known for (his remixes are always very nice). But in all honesty, every collaborating artist on this disc has done a great job. 'Rail At A Liar' is just as enjoyable as the actual album.
With 'The Inevitable Relapse' Martin has proven once again his talent as a contemporary dark electro musician. Without any doubt it's his best work to date. I'm sure this album will be included in many old-school electro top 10 lists at the end of the year. And 2021 has only just begun …
Marjolein LAENEN
26/01/2021
---