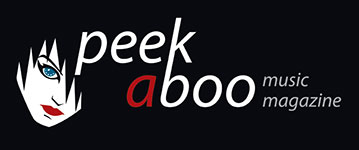 like this digital review
---
IMPLANT
Phantom Pain
Music
•
Digital
Cyberpunk
•
Dark Electro
•
EBM
•
Electropunk
•
Industrial
[85/100]

Alfa-Matrix
16/01/2021, Guillermo CORONEL
---
It's always good when you like a release from the first time you hear it. And this EP is a clear example of that. I'm talking about the latest Implant release, "Phantom Pain", released a few weeks ago by the Alpha Matrix Label. This EP is a great gloomy and dark work that is closely related to their title.
Phantom Pain contains three original titles ("Phantom" Pain", which gives the EP its name, "The Sinner Has Gone" and "The Devil Made Me Do It" with their remixed versions) creating a piece of work that can oscillate between the different genres, going through Industrial Music, EBM, Dark Electro or Dark Synth. This is a very loaded and captivating EP. Although it is an EP I think there is much to explore in this work, especially when all the musical creativity is discovered in remixed versions, where the musicality of each of the songs is clearly expressed.
On this EP you will find powerful electronic music of the mentioned genres and you will be able to enjoy songs loaded with dark and shocking content that I think is what defines this release. A great summary, energetic and creative work with a well-marked meaning.
As I always appreciate creativity, I am going to value this release with a very good mark and, as mentionned, I liked it from the first impression of it, because they were able to achieve good cover art and musical content with concepts full of gothic, dark and gloomy elements that make Phantom Pain an amazing work. I hope we can keep up to date with Implant's music.
Tracklisting:
1.Phantom Pain - feat. Noemi Aurora
2.Phantom Pain - feat. Noemi Aurora (Implant tragic rmx)
3. Phantom Pain - feat. Noemi Aurora (True Zebra rmx)
4.Phantom Pain - feat. Noemi Aurora (People Theatre Sparadrap rmx)
5.The Sinner Has Gone
6.The Devil Made Me Do It
7.The Devil Made Me Do It (Implant Bonzai rmx)
8.The Devil Made Me Do It (Vuduvox mk1 rmx)
9.The Devil Made Me Do It (Pre-Emptive Strike 0.1 rmx)
Guillermo CORONEL
16/01/2021
---