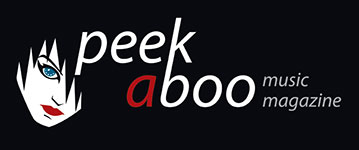 like this cd review
---
HOCICO
In The Name Of Violence
Music
•
CD
Electropunk
•
Hellelectro
•
Industrial
[98/100]

Out Of Line
15/03/2015, Britta Tabrit
---
Celebrating their 20th anniversary in 2013, it is now time to hear something new from Hocico, one of the most famous and successful hard-electro bands worldwide. Known for their unmerciful and critical view on our world, the Mexican duo now re-opens the fire on us with a foretaste of their upcoming album, being released later this year.
The single In the name of violence comes as a 6-track edition MCD. You get the possibility to catch a glimpse of what is waiting for you and what Erk and Racso prepared as another answer to the world's deepest abysses. 4 great remixes and one additional song make this release an experience of hard beats and nightmares becoming reality.
The first and main track In the name of violence is like a punch into your face. It makes a storm break loose and takes you on a journey through violent reality. It unleashes the beast waiting to fight and for sure, this song will make dance floors burn all across the planet. A catchy melody is one of Hocico's trademarks as well as the guaranteed need to find out more about this project, just in case you are new to the dark world of the Mexican bastards.
The second track Silent Crow appears anything else but silent. The fast, pounding beats, Erk's yelling voice and the elements that are so typical for Hocico, they take you back to the earlier days of this band. The song simply blows your mind, makes your ear canals explode and if you are sitting there, relaxed and calm, be sure you want to jump off your seat and dance the hell out of your bodies. Silent Crow is the new old touchstone and it makes you even more curious about what kind of unchained violence is coming to hit you as soon as the new album will be out.
Let us talk about the remixes of In the name of violence as well. The Sex-O-Sex mix is a powerful dance floor remix by Hocico. Really thrilling, it makes you want to dance and let it all out. I guess it is not easy to remix one of your own songs, but this one is really well done! The Faderhead-remix EBM elements clearly dominate this version. It is an interesting experience to listen to this mix in different styles! As I like Faderhead's music myself, I enjoyed this very much! Really worth listening to!
Then there comes the next milestone, the Xotox-remix in its industrial noise manner, harsh beats and "non-melodic" as usual. A must for all Industrial fans!
The last remix is by Colts. There is not much left of the original song. It is a kind of a wild and restless anima,l waiting to be tamed. A really interesting idea to change the original in that way.
I have to say that this single is more than I expected... Much more!
I can highly recommend this new masterpiece, and I can't wait to hear the rest out of the Devil's Feather!
And now: Go and get your very own limited copy of Hocico's latest trip to hell. You can pre-order the single here: http://www.outoflineshop.de/in-the-name-of-violence.html
If you want to be part of the storm, join the Mexican battle ship on its recent attack, the tour starting on March 13th 2015.
You can find the tour dates here: www.hocico.com or on Facebook:
https://www.facebook.com/hocicoofficial?fref=ts
Britta Tabrit
15/03/2015
---