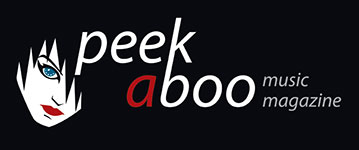 like this movie classics review
---
MICHAEL MANN
Miami Vice
Movie
•
Movie classics
[82/100]

Universal Pictures
15/03/2015, Didier BECU
---
Miami Vice? I didn't like it so much - I thought it was style over substance and I accept a good bit of the responsibility. (Colin Farrell)
Television series in the shape of a feature film usually lead to a lousy result. Just think of blunders such as The A-Team or The Dukes Of Hazzard, and you know how youth memories can be brutally murdered. There was indeed a big fear among fans when it was announced that Miami Vice would be metamorphosed on the big screen, especially as some movie fans (including myself) are convinced that Miami Vice is simply the best series of all time. The choice of Jamie Foxx as Ricardo Tubbs was acceptable for most Miami Vice-fans, but why did Michael Mann choose Colin Farrell? Of course Mann is the creator of a famous cop series which gives him all the rights to take such a decision. And besides, according to Mann the fans are better of when the buy and watch the five seasons on DVD,if they want no changes.
An undercover FBI operation ends in a tragic massacre, because the crooks have unmasked the true identity of their partners. According to the FBI bosses the leak can be found anywhere. Sony Crockett (Colin Farrell) and Ricardo Tubbs (Jamie Foxx) are unknown t the criminals, and therefore they a asked to go undercover. The FBI hopes to catch the Aryan brotherhood: these dangerous neo-Nazis have ties with right-wing paramilitaries from Colombia, who are led by the insane Jose Yero (John Ortiz),known by his friends as Cochi Loci. Once in South America the two agents trade thousand kilos of drugs from Port Au Prince to Miami so they can build up a relationship with the drug lord. Sparsely the cops and Jose Yero become reliable partners, but then the Aryan Brotherhood informs the Colombians who they really are. If that is not bad enough, Sonny starts a relationship with Isabella (Gong Li), the sweetheart of the mafia boss.
Just as in the series, the story is of minor importance. It is aqbout two super cops working undercover. What matters for Mann is the atmosphere, and the decadent Miami is the ideal film set. The claustrophobic feeling is felt in almost every scene, and is further emphasized by the music. Mann is indeed a director who makes art of crime, just like Martin Scorsese does. And what about the performances of Farrell and Foxx? There is only one truth and that is that every fan would like to see Don Johnson and Philip Michael Thomas doing it, but unfortunately for them, a film director has the right of choice. Noawadays, Farrell says in interviews that Miami Vice was just a slip, along with In Bruges it is the only good movie he made.
Anyone who has respect for Michael Mann (and every cinephile should!) must distinguish the series and the movie. It has never been Mann's intention to repeat the series in film format, all he wanted was to recreate (again) the atmosphere of his beloved Miami, but twenty years later. The series or the movie? Stupid questions are not to be answered, but a film of Mann is always better than the rest.
Didier BECU
15/03/2015
---
Miami Vice? I didn't like it so much - I thought it was style over substance and I accept a good bit of the responsibility. (Colin Farrell)
Televisieseries die worden omgebouwd tot een langspeelfilm leiden meestal tot een belabberd resultaat. Denk maar aan miskleunen zoals The A-Team of The Dukes Of Hazzard, twee misbaksels die een brutaal einde aan een kinderdroom maakten. Het was indertijd dan ook bang afwachten toen werd bekendgemaakt dat ook Miami Vice een metamorfose op het witte doek zou ondergaan, vooral omdat sommige filmfans (waaronder ook ondergetekende) er rotsvast van overtuigd zijn dat Miami Vice de beste serie aller tijden is. Met de keuze van Jamie Foxx als Ricardo Tubbs konden de meeste Miami Vice-fans nog enigszins leven, maar waarom koos Michael Mann voor Colin Farrell? Toch trok de befaamde cineast zich niks aan van deze kritiek. Als bedenker van de flikkenserie had hij immers als geen ander het recht om deze moedige beslissing te nemen. Trouwens, wie maar niet genoeg kan krijgen van de oude Miami Vice, moet zich gewoon de vijf seizoenen op dvd aanschaffen, aldus Mann.
Een undercoveropdracht van het FBI eindigt in een tragisch bloedbad omdat de boeven de ware identiteit van hun partners hebben achterhaald. Volgens de bazen van het FBI kan het lek binnen hun organisatie overal zitten. Sony Crockett (Colin Farrell) en Ricardo Tubbs (Jamie Foxx) zijn niet bekend en daardoor zijn de twee flikken ideaal om in het onderzoek te betrekken. Op deze manier hoopt het FBI de bende van het Arische broederschap bij de lurven te vatten. Deze gevaarlijke neonazi's hebben banden met rechtse paramilitairen uit Columbia die onder leiding staan van de krankzinnige Jose Yero (John Ortiz), die niet voor niets in het drugmilieu bekend staat als Cochi Loci. Eens aangekomen in Zuid-Amerika verhandelen de twee agenten duizend kilo drugs van Port Au Prince naar Miami om zo een vertrouwensrelatie met de drugbaron op te bouwen. Mondjesmaat worden Sony en Ricardo betrouwbare partners van Jose Yero, tot op het moment dat de leden van het Arische broederschap de Columbianen inlichten over wie de twee in werkelijkheid zijn. Alsof dat alles nog niet erg genoeg is, begint Sonny een verhouding met Isabella (Li Gong), het liefje van de maffiabaas.
Net zoals dat het geval is in de serie, is ook in de film het verhaal van ondergeschikt belang, het gaat immers om twee superflikken die undercover moeten werken. Waar het hem bij Mann wel om gaat is het creëren van een sfeer. Mann weet als geen ander het decadente Miami als ideaal filmdecor te gebruiken. Het claustrofobische gevoel dat in bijna elke scène voelbaar is, wordt door de muziek nog eens extra beklemtoond. Mann is inderdaad de regisseur die van misdaad kunst maakt, net zoals Martin Scorsese dat doet, alleen maakt de regisseur, die zijn loopbaan begon als scenarist van Starsky And Hutch, als geen ander gebruik van het weltschmerzgevoel. De cineast hield bij het maken van de film geen enkele rekening met de verhaallijn van de serie, het enige raakpunt is dat het verhaal zich in Miami afspeelt, zo heeft Ricardo in de film bijvoorbeeld een verhouding met collega Trudy (Naomie Harris). En hoe zit het met de vertolkingen van Farrell en Foxx? Er is slechts één waarheid en die luidt dat iedere fan het liefst Don Johnson en Philip Michael Thomas had zien terugkeren, maar jammer genoeg worden fans ook verplicht om rekening te houden met de keuze van de regisseur. Farrell beweert vandaag wel in verschillende interviews dat Miami Vice een misstap is, toch is het de enige goede film (op In Bruges na) waarin de Ier heeft gespeeld. Neen, mijnheer Farrell, Miami Vice is een subtiel kunstwerk geworden van een briljant cineast die steeds volop gebruik maakt van de hem aangeboden locaties. Bij momenten verbluffend, en de dvd-box van de serie ligt alweer op een zoveelste kijkbeurt te wachten!
Didier BECU
15/03/2015
---
---