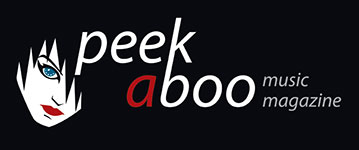 like this cult movies review
---
MEL BROOKS
Spaceballs
Movie
•
Cult movies
Comedy
[65/100]

MGM
15/03/2015, Didier BECU
---
Although there was no such thing as a spoof movie in his hey day, Mel Brooks is the king of this genre. Every conceivable genre was dealt with, sometimes with brilliant results: the western Blazing Saddles, Young Frankenstein and To Be Or Not to Be (although this is a remake of the Ernst Lubitsch classic from 1942). Cinematographically much less interesting, but equally fun is Spaceballs. For a moment it looked as if this Star Wars-parody from 1987 would get a sequel, but unfortunately the name of Mel Brooks doesn't lure the film fans to the theatres anymore, and so all plans were buried. It is a bit of a shame, as his films were perhaps a collection of stupidities, but they were also incredibly funny.
Of course, the story of this film is downright idiotic. The Spaceball-planet is ruled by Dark Helmet (Rick Moranis) and President Skroob (Mel Brooks). Their planet is so polluted that they are obliged to steal all the air on the nearby planet Druidia. Princess Vespa (Daphne Zuniga) is forced to marry a prince, but she runs away with her robot Dot Matrix (an effeminate version of C-3 PO). Skroob decides to abduct her so he can blackmail her father King Roland. But he is desperate and calls in the help of Lone Starr (Bill Pullman, a parody of Han Solo) and Barf (John Candy as a half-dog, half-man creature).
Nonsense for sure, but it works. Twenty years later John candy looks ridiculous and the character of Yogurt (Brooks as a sort of Yoda) doesn't work at all, but once you have seen Dark Helmet, you will forget that: a role in which Rick Moranis stars as a Darth Vader-likef dictator, whose helmet is too big. Or how about a spaceship that is staffed by a family named Asshole? Every joke almost works and that is a rare phenomenon these days, although you better know something about the Lucas universe before you start this trip of laughter.
Didier BECU
15/03/2015
---
Alhoewel er in zijn hoogdagen nog geen sprake was van het spoof genre, kun je Mel Brooks toch de koning van het genre noemen. Zowat alles wat denkbaar is moest eraan geloven, met soms briljante resultaten: de westernparodie Blazing Saddles, Young Frankenstein en To Be Or Not To Be (alhoewel dit gewoon een remake is van de Ernst Lubitsch-klassieker uit 1942). Cinematografisch veel minder interessant, maar minstens even leuk is Spaceballs. Eventjes was er sprake van dat deze Star Wars-parodie uit 1987 een vervolg zou krijgen, maar jammer genoeg betekent de naam van Mel Brooks nog amper iets voor de huidige bioscoopbezoeker, en is daar dus geen sprake meer van. Ten onrechte, want ook al stonden zijn films bol van stommiteiten, ze zijn wel stuk voor stuk grappig.
Natuurlijk is het verhaal van deze film ronduit idioot en heeft het zelfs weinig zin om er veel over te zeggen. De Spaceball-planeet die wordt geregeerd door Dark Helmet (Rick Moranis) en President Skroob (Mel Brooks) is zo vervuild dat ze verplicht zijn om alle lucht van de planeet Druidia te stelen. Net op het moment dat prinses Vespa (Daphne Zuniga) wordt gedwongen om met een oersaaie prins te trouwen, vlucht zij weg met haar robot Dot Matrix (een verwijfde versie van C-3 PO). Skroob besluit haar te ontvoeren zodat hij Vespas vader, Koning Roland, kan afpersen. Roland is ten einde raad en roept de hulp in van Lone Starr (Bill Pullman, en natuurlijk een parodie op Han Solo) en Barf (John Candy die als half-hond, half-mens Chewbacca imiteert).
Nonsens, maar het werkt wel. John Candy ziet er twintig jaar later wel ontzettend belachelijk uit en ook het personage van Yoghurt (Brooks die Yoda speelt) is allesbehalve geslaagd, toch vergeet je dat eens je Dark Helmet ziet. Moranis schittert als een Darth Vader-imitatie, wiens helm veel te groot is en steeds maar naar beneden dondert. Of wat dacht je van een ruimteschip dat wordt bemand door de familie Asshole? Iedere grap is bijna geslaagd en dat is toch een zeldzaam fenomeen, ofschoon je toch maar beter het een en ander afweet van het Lucas-universum als je aan deze lachtrip begint.
Didier BECU
15/03/2015
---
---